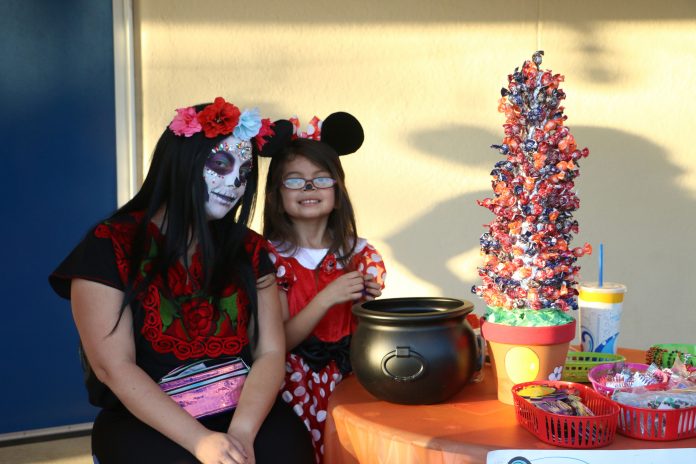 Grant Elementary School filled with local families as they hosted their Annual Fall Festival. Children and adults came dressed in their Halloween best to enjoy food, games, and to support their local elementary school.
Grant Elementary School's Booster Club planned the event, helping teachers organize their booths, hire DJs, and manage ticket sales.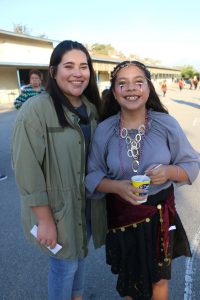 "We do this to raise funds for the kids, so they can go on field trips, do activities in class, and it's really a fun way for the community to come together supporting teachers and students," said Martha Jimenez, Grant Elementary Booster Club President.
The festival featured tacos, kettle corn, and plenty of candy for students past and present. Students jumped in bounce castles, explored a haunted maze, purchased various foods, and played carnival games for small prizes.
"Today was so much fun, I liked being with my friends and going to the haunted house and it wasn't scary," said Ava Duran, Grant Elementary School student.
A DJ played Halloween-themed music ranging from the Ghostbusters theme song to the Nightmare Before Christmas soundtrack.
Towards the end of the evening children who were dressed in costumes were asked to join a Costume Parade around the school. Students had elaborate costumes such as Ninjas, werewolves, princesses and even a detailed Mary Poppins costume.
As the evening came to an end, students carried their prized pumpkins, candy and toys while parents led them to the photo booth where Grant Elementary School's Principal Patrick McGinn took pictures of the families with a green screen behind them where a scary background would later be Photoshopped in.
"Everything was great even if we may have had a few bumps in the road," concluded Principal McGinn. "We have a wonderful community that has been very generous to us."