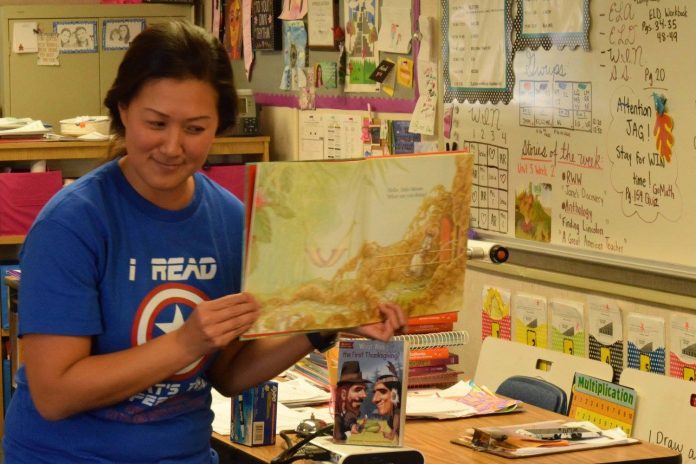 Colton Joint Unified School District students will be treated to a convention filled with resources centering around creative literature and artistic expression.
According to CJUSD spokeswoman Jacqueline Paul, the 'first of a kind' Family Reading Con' taking place at the Gonzales Community Center in Colton on March 17 will feature presentations from award-winning, bestselling authors and hands-on reading and writing activities for children.

The free event will be a day to celebrate the joy of reading and reinforce important skills that will prepare students for bright futures, officials say.
"We are proud to offer this amazing opportunity to our community," stated CJUSD Superintendent Jerry Almendarez. "We know that literacy is the foundation of future success. We hope that making reading, writing, and learning exciting will inspire students to continue to build skills they will use for their lifetime."
Paul also said Colton Joint is partnering up with multiple school sites, nonprofits, such as the Inlandia Institute, and local libraries to host the literary convention. New York Times bestselling author and Corona resident Nikki Grimes will be among the writers who families will be able to learn from.
Inlandia Institute Executive Director Cati Porter is thrilled to be helping with the project, which she believes will expose families and kids to local authors that have successful writing careers.
"It's going to be a lot of fun," she said over a telephone interview. "We're excited about the list of presenters who will be sharing their work."
By holding the convention, Colton Joint and their partners are reinforcing the important of literacy to children and their parents, said Alice Birney Elementary School Principal Jessica Gomez.
"If students don't read, it will be difficult for them to succeed," Gomez said. "Reading is the pathway to achievement."
How you can help:
 

Serve as a volunteer:

Colton Joint will need help hosting authors, helping presenters, helping students with crafts, helping students with writing activities, passing out giveaway books, etc. If you can help, please contact Jacquie Paul at

Jacquie_Paul@cjusd.net

and include your T-shirt size.

Donate giveaway items

: CJUSD is holding a logo contest and would like a sponsor for 1

st

, 2

nd

and 3

rd

place prizes. Your name/logo will be displayed in the event program.
For more information, visit Colton Joint Unified School District's Facebook page.