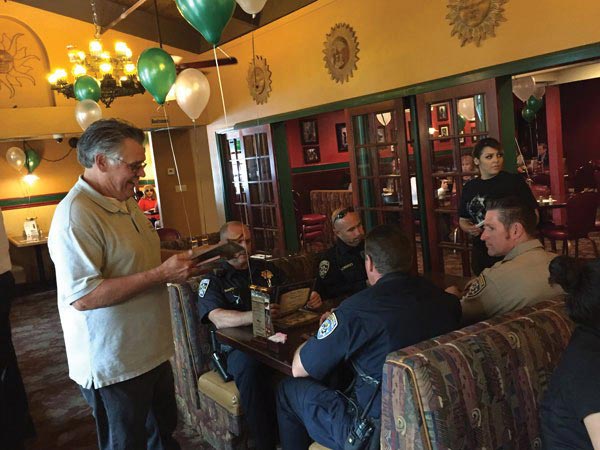 The Mexico Cafe in San Bernardino will once again serve up an opportunity to help the Redlands Police Department K-9 Unit by hosting the second annual, Dollars for Dogs fundraiser.
From 11 a.m. to 9 p.m., furry friend supporters can dine in at the eatery, with all tips from the day supporting the RPD K-9 Unit.

The Mexico Café is at 892 E. Highland Ave in San Bernardino. The unit recently added on a new member, Sonny, a 2-year-old springer spaniel. He replaces places Chewy, a German shepherd who joined RPD as a K-9 officer in 2013. Chewy retired in 2016 due to medical reasons. Sonny and his partner Ofc. Jaimeson Liu, along with Duke, the department's 3-year old German Shepherd and his partner Ofc. Joseph Valdivia, will be at the event.
Highlights will include K-9 demonstrations and the RPD ballistic capable rescue/tactical vehicle. K-9 Unit T-shirts will also be available for purchase.
Patrons can make additional donations to the department and RPD also accepts direct donations to the K-9 program.
Donations may be made out to the
City of Redlands
Attention Police Canine Fund, tax ID number 95-6000766,
P.O. Box 3005 Redlands, CA 92373.
Donations (cash or check) may also be delivered to the Redlands Police Department Attention Police Canine Fund, Tax ID number 95-6000766
1270 W. Park Avenue, Redlands, CA 92374
Last year's event raised $20,000 for the care and training of the K-9 Unit.