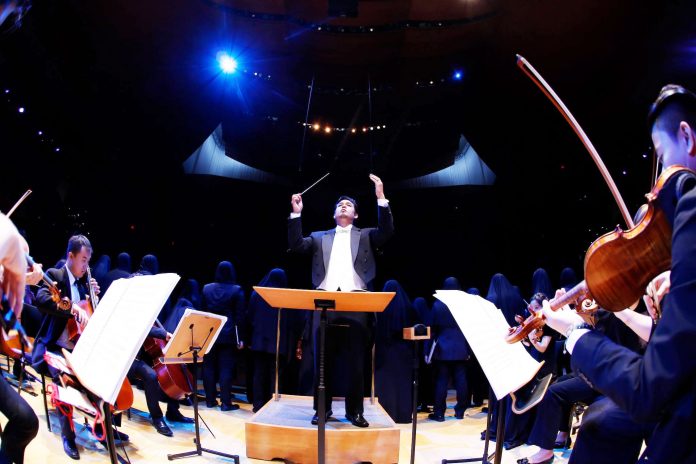 The San Bernardino Symphony Orchestra has the distinct honor of once again presenting the Montecito International Music Festival Orchestra in concert. The concert will be held July 20, 2019 at the Sturges Center for the Performing Arts. This internationally renowned ensemble features outstanding young string musicians from around the world who gather each year in the Inland Empire for a comprehensive three-week program.
The Festival's mission is to instruct, mentor, and inspire the next generation of great musicians to improve their technical abilities and hone their craft and musicianship skills, all while paying homage to today's prominent masters and their contributions to the fine arts. The students performing this year will have had the opportunity to study with violin virtuosos Andres Cardenas, Karen Dreyfus, and Choi-Lang Lin, along with an impressive faculty of string, piano, wind, and voice instructors. The concert will include a variety of beloved classical music performed by the Festival orchestra and featuring some very special guests.

As a special gift to the community, the Festival Orchestra will be performing in support of the San Bernardino Symphony's Classroom to Concert Hall initiative which provides fine arts access to local students. More than 300 students received attendance scholarships last season and the Symphony hopes to meet or exceed that number in the coming season which begins September 14, 2019 with their production of 'Carmina Burana' at the California Theatre of the Performing Arts. The Montecito International Music Festival concert promises to be a beautiful evening of masterful music performed by individuals who represent the future of orchestral music. 100% of each ticket is tax deductible and tickets are on sale on line at www.sanbernardinosymphony.org and by calling (909) 381-5388.