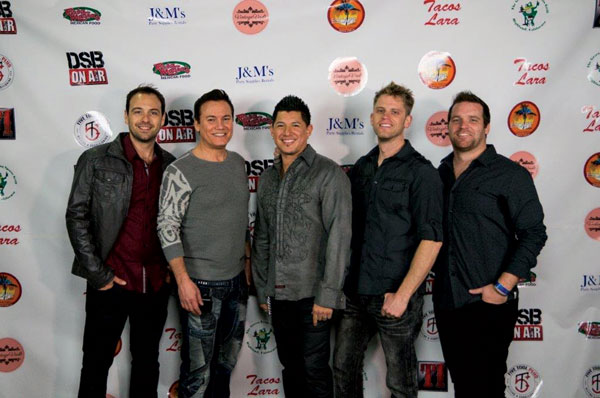 Five Tool Plus is "Giving Back" Oct. 22.
The Highland-based athletic training facility will host its second fundraising event — a charity concert featuring the Journey tribute band, DSB – An American Journey — all to benefit the Highland Police Department's volunteer programs.

"It's important to recognize those who go above and beyond to help keep our community safe through the police department,"
said Cydney Sinner, Five Tool president. "These volunteers, just like (members of the police department) put their lives on the line. This is our giving back."
The training facility opened its doors in Feb. 2014. As a new business owners, Sinner said the hope is to "push public-spiritedness through charitable events."
The concert is set for Oct. 7 p.m. at the 12,000-square-foot facility at 2730 Meines Court. Doors open at 6 p.m. with red carpet photo opportunities. Tickets are $25 per person and includes a raffle ticket for a chance to win a 14-piece furniture set from Ashley Furniture.
Highlights will include a silent auction, a photo booth, cash bar and more.
Food will be available for purchase from Rosa Maria's and Antoinette's Italian Bistro.
Proceeds from the concert will be donated to the police department in support of its Reserve Deputy Sheriff's, Citizens on Patrol and Explorer Scouts.
To assist the Highland Senior Center with holiday meals, organizers are also asking concert-goers to bring a nonperishable food item to help feed those in need.
Fundraising efforts from t-shirt sales will also be available. Preorders can be made by calling the facility at 909-425-3618. Shirt sales will also be available the day of the event.
This year's concert is made possible through sponsorships from J&M Party Supplies, Green Frog and Twisted Images.
For more information, contact Five Tool Plus at 909-425-3618 or visit them on Facebook.