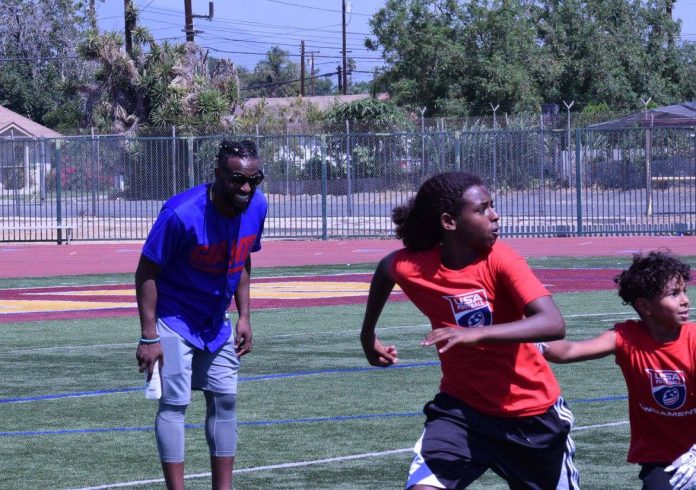 Two former Inland football standouts and current NFL players have scheduled several practice sessions to help youth strengthen their playing skills.
New York Giants Safety Nat Berhe and Buffalo Bills Cornerback Shareece Wright, with the help of USA Football and the NFL Foundation, held the first of two 'FUNdamental' workout sessions at their alma mater, Colton High School, on July 14. Another one is schedule for July 21 from 9 am to 3 pm.

The free clinics are designed to introduce children to football by teaching basic skills in an exciting and fun environment, reads a news release. Berhe, Wright, and other trainers will be incorporating a series of drills to teach passing and catching skills in a non-contact environment.
The NFL Foundation and USA Football provide grants to players that demonstrate an interest in organizing football camps, explained spokeswoman Milka Amanios. Berhe and Wright aspire to provide more professional athletic resources to Inland youth in order to produce more college and professional athletes, she continued.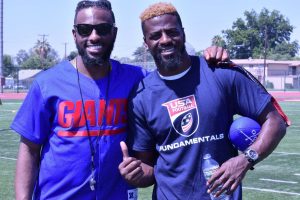 "A lot of great football athletes have come out of our area," Amanios expressed. "But our area doesn't get the recognition that they deserve. Often our best players are considered to be from the Los Angeles area, which isn't fair."
This is the second year a football camp is held at Colton High School. Last year was well attended, Amanios said. However, they expanded the age group from 11-14 to 8-14 in hopes of garnering more interest from the community.
"The Inland Empire is a huge football region," Amanios asserted. "And it will only continue to grow. These camps aim to help with that growth."
Former Colton High School football coach Harold Strauss described Berhe and Wright as "loyal and committed" men that care about the wellbeing of the community.
"Our program always instilled community service in our players," Strauss said. "You can see that with Nat and Shareece. We asked them to never forget where they come from and they haven't. Them coming out and reaching really means alot to our community. I'm really proud of what they do."
For more information on the camp, contact Milka Amanios at (909) 549-9671 or Tam Berhe at (909) 609-6685.