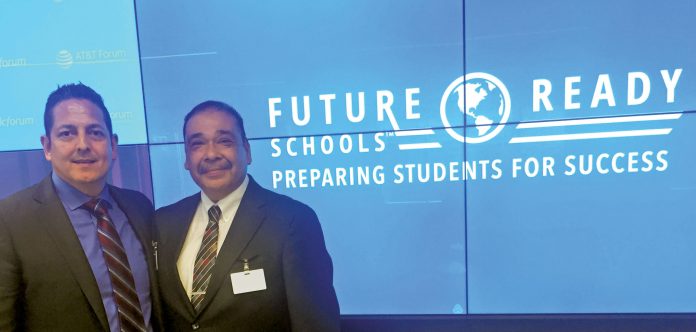 On Saturday, February 9, at 2:30 p.m. in the downstairs research center, the Colton Area Museum's (CAM) guest speaker program will feature Frank Ibarra, long time Colton resident and Board of Trustees member with the Colton Joint Unified School District.
Well-known for his service on the school board, Ibarra brings a wealth of experience, insight, and knowledge of CJUSD history, current events, and future plans. Ibarra has served as Board President 10 times, and has an educational career spanning over 30 years as a counselor and teacher.

Ibarra will offer snapshots of significant historical milestones with regard to CJUSD, and share his thoughts on current projects, developments and trends facing the school district today. An overview of the newly constructed CHS Athletic Stadium will certainly be included and pique the interest of those in attendance.
In addition to his CJUSD service, Ibarra has represented CJUSD on the board of the Colton, Redlands, Yucaipa ROP program, and is a member of the California Teachers Adult Educators Association.
Community residents and visitors alike are invited to attend this informative event on Saturday, February 9 at 2:30 p.m. The Colton Area Museum offers an interesting slate of guest speakers throughout the year, representing a wide variety of perspectives and experiences that are not only informative, but inspirational for those who want to know more about Colton's History – past, present, and future.
The CAM will also be open that day, February 9, 11 a.m. – 2 p.m. providing the opportunity to see the many outstanding displays of Colton history. The CAM address is 380 N. La Cadena Dr. in Colton.
Regular CAM hours are Wednesdays and Fridays from 1 p.m. – 4 p.m., and on Saturdays 11 a.m. – 2 p.m. For more information about the museum and its programs, contact the museum at 824-8814, or Dr. G at 213-3730.
By Dr. G (Dr. Luis Gonzalez, Colton Councilman)