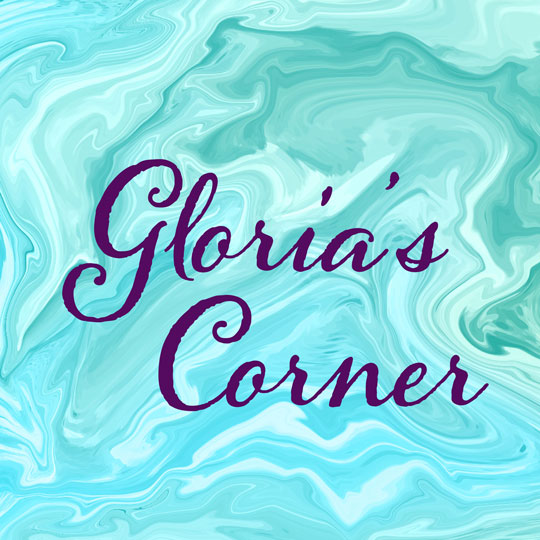 Workshops:
Saturday, April 28 – East Valley Water District, 31111 Greenspot Road, Highland, will hold a Spring Gardening Workshop. Participants will learn how planting during the cooler temperatures of Spring can help create a beautiful garden while saving time and conserving water. This workshop includes a tour of the East Valley Water District Demonstration Garden. Workshop topics include: Soil, Plants, Fertilizing, Mulching, Irrigation, Watering, Pruning and more. To register for this free workshop visit: https://www.eastvalley.org/Activities/Activity/Detail/Free-Conservation-Workshop-4  or call: 909.806.4287.
Circus:
Fridays, Saturdays and Sundays, May 4 – 20 – the Redlands Family YMCA, 500 E. Citrus, presents the 78th Performing Season of The Great All American Youth Circus, the oldest community circus in the world. Performances are at 7:00 p.m. on Fridays, 5:00 p.m. on Saturdays, and 3:00 p.m. on Sundays. For ticket information call 909.798.9622 or www.ymcaeastvalley.org.

Theatre:
Now – May 13 – LifeHouse Theatre, 1135 Church Street, Redlands, presents "Joseph." This musical blends drama and adventure in a story of faith and love that overcomes murder, betrayal and slavery. Performances on Thursdays, Fridays and Saturdays at 7:30 p.m., with 2:15 p.m. performances on Saturdays and Sundays. For ticket information call: 909.335.3037 or visit: lifehousetheater.com.
Exhibits:
Now – May 19 – the Robert and Frances Fullerton Museum of Art (RAFFMA) at Cal State San Bernardino presents "All Too Human: The Art of Mark Strickland". The exhibit will feature emotional and moving artwork highlighting Strickland's longtime exploration of the human condition. In conjunction with the exhibition, an Artist Talk is slated for Thursday, April 19 from 6:00 to 8:00 p.m. and will include a mix of music, discussion and live painting. For information call 909.537.3373 or email smaclean@csusb.edu.
Now – December 11 – the California State University San Bernardino Anthropology Dept. presents "InlDignity" an exhibit aimed at exploring and dismantling intolerance through the experiences of Inland Empire residents. In/Dignity takes its title from a double entendre simultaneously reading as a single word – indignity – and two separate words – in dignity.  These two meanings capture precisely what the exhibit examines: experiences with oppression, discrimination, bigotry, exclusion, stigma, and prejudice, and simultaneously the pride and self-respect that is necessary for everyone facing injustice. The Museum is located in the university's College of Social and Behavioral Sciences building's third floor, room SB-306. The Museum is open 9:00 a.m. to 4:00 p.m. Monday-Friday. For information and to arrange tours call the museum director at 909.537.5505 or visit: https://csbs.csusb.edu/anthropolgy-museum. Admission is free, parking is $6.00.
Now to December 30 – the Riverside Art Museum, 3425 Mission Inn Ave, presents Jaime Guerrero l Contemporary Relics: A Tribute to the Makers. This exhibit by the glass sculptor gives museum visitors a glimpse into early Mesoamerican life and art. This exhibit is part of The Cheech @RAM series of exhibits leading to the opening of The Cheech Marin Center for Chicano Arts, Culture & Industry In 2020. For information visit: www.RiversideArtMuseum.org.
Save the Date:
Friday, April 27 – the Redlands Quality of Life Department presents the Third Annual Redlands Senior Orange Blossom 5K Fun Run/Walk and Senior Health Expo from 8:00 to 11:00 a.m. at Crafton Park, at the corner of Wabash and Independence avenues. This free event features 30 community vendors with information on ways to improve healthy living. Free water and lunch boxes available while supplies last. For information call the Joslyn Senior Center at 9.798.7550 or to register on line visit: http://cityofredlands.org/cms/one.aspx?pageld=7399719.
Saturday, April 28 – Edward Olmos, Latino Literacy Now, CSUSB John M. Pfau Library, and the Santos Manuel Student Union present the 6th Annual Inland Empire Latino Book and Family Festival from 10:00 a.m. to 5:00 p.m. at the Santos Manuel Student Union on the CSU San Bernardino campus, 5500 University Parkway. This free event features exhibits, food, culture, workshops, stories, education, entertainment and a meet-and-greet with the authors. There is free parking in Lot D. For information call: 909.537.5102 or visit: facebook.com/IELBFF.
Saturday, April 28 – the Assistance League of San Bernardino presents the 57th Annual Signature Headdress Ball: Celebration at the National Orange Show Events Center, 689 South "E" Street. The glamorous event will have two performances: Matinee Performance with Luncheon from 9:30 a.m. to 1:30 p.m. and an Evening Gala with reception, dinner and dancing from 5:00 to 10:00 p.m. 2018 Headdress models are Barbara Heublein, Elizabeth Locke-Thomas, Christi Price, Cathie Siglow, Judith Valles, Ashley Burroughs, Leah Hertz, Margaret Ortiz, Tawnya Rhoades-Hensley, and Kristine Smith. For ticket information contact  Bobbie Simenton at 909.862.0732 or Edda Rasso at 909.214.1919 or Chelsea McCammack at themccammack@gmail.com.
Saturday, April 28 – the Norman F. Feldheym Central Library and the San Bernardino Writers Group present Book Fair: Yes, You Can Write, Publish and Market Your Story from 1:00 to 5:30 p.m. with over 40 authors displaying and selling their books. The event will take place in the Kellogg Room at the Central Library, 555 W. 6th Street, San Bernardino.
Saturday, April 28 – the Garcia Center for the Arts, 536 W. 11th Street, presents San Berdoo Grandstand: Art+ Music+ Poetry+ Civics from 5:00 to 9:00 p.m. An Open Mic is featured for participants to share a song or poem, as well as art for sale.
Monday, April 30 – the Unforgettables Foundation will celebrate its Unforgettables 20th Anniversary with a reception hosted by Montecito Mortuary, 3520 E. Washington Street, Colton from 6:00 to 8:00 p.m. For information contact Tim Evans at 909. 855.3130.
Thursday, May 3 – the Colton Chamber of Commerce presents the 2018 Annual Golf Classic at the Arrowhead County Club, 3433 Parkside Drive, San Bernardino. Registration is at 8:00 a.m. with tee-off at 10:00 a.m. Fees include golf cart, breakfast, beverages and awards dinner. There are opportunity drawings and awards for top scores. For information and to sign up call 909.825.2222 or email neli@coltonchamber.org.
Thursday, May 3 – the Making Hope Happen Foundation will hold its Annual Gala at the Arrowhead Springs Resort, 24600 Arrowhead Springs Road, San Bernardino from 6:00 to 10:00 p.m. This annual event benefits the San Bernardino City Unified School District in three major areas: mentor supported scholarships, innovation in education projects, and infant toddler success. The Gala includes dinner, entertainment, networking, interaction with students and the opportunity to bid on student art. For information and to RSVP call 909.381.1294 or www.makinghope.org.
Friday, May 4 – the San Bernardino Symphony Guild presents Musicale: XiPE TOTEC DANZANTES AZTECAS 7:00 to 10:00 p.m. at the Garcia Center for the Arts, 536 W. 11th Street. See and hear the XiPE TOTEC Dance Troupe and meet the guest conductor  for the San Bernardino Symphony May 5th concert, Sonia Maria de Leon de Vega. For reservations call 909.381.5388.
Saturday, May 5 – The San Bernardino Symphony presents Cinco de Mayo Celebration at 7:30 p.m. at the California Theatre of the Performing Arts, 562 W. 4th Street. Sonia Marie De Leon is the guest conductor. The program features Copland, Appalachian Spring with a special appearance by the Inland Pacific Ballet; Chavez, Chapultepec; Moncayo, Huapango; Marquez, Danzon No.2; and Marquez, Conga del Fuego Nuevo. In addition there will be a special performance by the winner of the Symphony's Inaugural Concerto Competition. For ticket information call 909.381.5388 or visit www.sanbernardinosymphony.org.
Saturday, May 5 – the Colton Historical Society presents "Taste of Colton: Food and Entertainment, Culture and Art" celebration of the 5th Annual Museum Day from 11:00 a.m. to 4:00 p.m. at the Colton Area Museum, 380 N. La Cadena. This free event will feature Colton artists, restaurants, musicians, food trucks, dancers, raffles, prizes, and much more. For information call Noe Medina at 909.825.15 or email nmedinacam@gmail.com.
Saturday, May 5 – the City of San Bernardino Parks, Recreation & Community Services Department presents Cinco de Mayo Celebration from 11:00 a.m. to 6:00 p.m. at Downtown   Street Square, 349 North E Street. This family friendly event features food and non-food vendors, live entertainment, car show and an art showcase and many kid activities. For information call 909.384.5332.
Sunday, May 6 – the Herbivore Festival will be held at Crafton Hills College, 11711 Sand Canyon Road, Yucaipa from 11:00 a.m. to 5:00 p.m. This free event is a plant-based lifestyle celebration that's fun for the whole family. Participants can enjoy food, vendors, lectures, cooking demos, workshops, performances, fitness activities and much more. Parking is free and more information is available at www.herbivorfestival.com  or facebook.com/Herbivorefestival.
Quote of the Week:
"Nothing in life is to be feared, it is only to be understood. Now is the time to understand more, so that we may fear less."