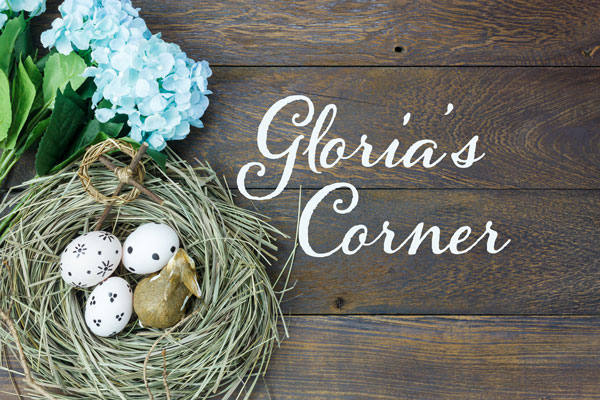 Workshops:
April 9, and 16 – AARP Tax Aide will provide free tax preparation from 9:00 a.m. to 12:00 p.m. to all seniors by appointment only at the Joslyn Center, 21 Grant Street, Redlands. For information and to make an appointment call 909.798.7550.
April 11 – AARP Tax Aide will provide free tax preparation to all seniors by appointment only from 9:00 a.m. to 12:00 p.m. at the Redlands Community Center, 111 W. Lugonia. For information and to make an appointment call: 909.798.7579.

Thursdays, April 5, 12, 19, & 26 – the A.K. Smiley Library is offering a free four-week basic computer class from 12:00 to 2:00 p.m. at the Smiley Library Assembly Room, 125 W. vine Street, Redlands. For information call: 909.798.7565.
Exhibits:
April 7 to 15 – the San Bernardino County Museum & Victor Valley Museum present Trains Days!. On display are model & modular trains, railroad artifacts, history and science, activities for kids, families and model train enthusiasts. At the Redlands museum, model train layouts will be running throughout the Museum and a trackless train will be available for ticketed rides on the weekends. Train clubs will be leading instructions on module building. Additional family programming is scheduled on weekends between 12:00 and 4:00 p.m. Food will be available for purchase. For information visit: www.sbcounty.gov/museum
Now – May 19 – the Robert and Frances Fullerton Museum of Art ( RAFFMA) at Cal State San Bernardino presents "All Too Human: The Art of Mark Strickland". The exhibit will feature emotional and moving artwork highlighting Strickland's longtime exploration of the human condition. In conjunction with the exhibition, an Artist Talk is slated for Thursday, April 19 from 6:00 to 8:00 p.m. and will include a mix of music, discussion and live painting. For information call 909.537.3373 or email smaclean@csusb.edu.
Now – December 11 – the California State University San Bernardino Anthropology Dept. presents "InlDignity" an exhibit aimed at exploring and dismantling intolerance through the experiences of Inland Empire residents. In/Dignity takes its title from a double entendre simultaneously reading as a single word – indignity – and two separate words – in dignity.  These two meanings capture precisely what the exhibit examines: experiences with oppression, discrimination, bigotry, exclusion, stigma, and prejudice, and simultaneously the pride and self-respect that is necessary for everyone facing injustice. The Museum is located in the university's College of Social and Behavioral Sciences building's third floor, room SB-306. The Museum is open 9:00 a.m. to 4:00 p.m. Monday-Friday. For information and to arrange tours call the museum director at 909.537.5505 or visit: https://csbs.csusb.edu/anthropolgy-museum. Admission is free, parking is $6.00.
Now to December 30 – the Riverside Art Museum, 3425 Mission Inn Ave, presents Jaime Guerrero l Contemporary Relics: A Tribute to the Makers. This exhibit by the glass sculptor gives museum visitors a glimpse into early Mesoamerican life and art. This exhibit is part of The Cheech @RAM series of exhibits leading to the opening of The Cheech Marin Center for Chicano Arts, Culture & Industry In 2020. For information visit: www.RiversideArtMuseum.org.
Save the Date:
Friday, April 13 – the Zonta Club of Redlands and American Association of University Women (AAUW) Redlands Branch present LUNAFEST Film Festival, short films by, for and about women. The event begins with a reception at 5:45 p.m. at the Esri Auditorium, 380 New York Street, Redlands. This fundraising film festival is dedicated to promoting awareness about women's issues, highlighting women filmmakers, and bringing women together in their communities. For general information and tickets call: 909.307.0840 or email: lunafest@aauw-Redlands-ca.org or visit: www.lunafest.org/screening/Redlands-ca-041318.
Friday, April 13 – Time for Change Foundation presents its 16th Annual Awards Gala: "Dreams Do Come True" from 6:00 to 9:00 p.m. at the Double Tree by Hilton, 222 N. Vineyard Ave. Ontario. This Gala will honor and award the following community members and agencies: Dr. Harvey Nurick, Richard Michaelson, Dr. Carolyn Eggleston, Bobby Barza, Virginia Blumenthal, Jordyn Rivera, Jayda Rasberry, Mianta McKnight, Cedar House Life Change Center and Mitla Cafe. For information call: Vanessa Perez at 909.886.2994 or email vperez@timeforchangefoundation.org.
Friday, April 13 – Loma Linda University Health presents the 10th Annual Women's Conference: "Let Your Life Grow Wings and Soar" at the Riverside Convention Center, 3637 5th Street. The conference focuses on  providing the latest information on health and wellness, share insights, health screenings and exhibits and interactive experiences for planning action. To register and obtain tickets ($65) call: 1-877-558-6248 or visit: LLUHWomensConference.org. Participants must be 18 years of age or older and must have purchased tickets prior to the conference – no tickets will be sold on site. Ticket price includes continental breakfast and lunch.
Saturday, April 14 – the Inland Empire Intersectional Youth Conference will be held from 9:00 a.m. to 4:00 p.m. at San Bernardino Valley College, 701 S. Mount Vernon. This free event is aimed at youth 12 – 18. Featured speakers from the LGBTQ community, a Resource/Health Fair, and workshops on topics range from environmental justice to mental health to poetry. A free breakfast and lunch will be offered to youth who reserve online ( eventbrite.com).
Saturday, April 14 – the Mojave Narrows Regional Park, 18000 Yates Road, Victorville presents Trout Derby for Kids from 8:00 a.m. to 12:00 p.m.  at Pelican Lake. Kids ages 7 to 15 are invited to compete for $1,000 in prizes during their very own series of fishing derbies. The 25 biggest trout reel-in will earn prizes, including fishing equipment and other gifts. Trophies will be awarded for first through third place and a special award for the smallest fish caught. Participants must provide their own fishing equipment for the derby. The fee is $5 per child and a $10 vehicle entry. For information call: 909.387.2461.
Thursday, April 19 – the Humane Society of San Bernardino, 374 W. Orange Show Road,  presents Art Has Gone to the Dogs…and Cats! Art Show & Auction starting at 6:30 p.m. The art work may be viewed prior to the action starting April 10 to 13 and April 16 to 18 from 3:00 to 5:00 p.m. at the Humane Society. This free event will support Humane Society programs and services. For information call: 909.386.1400.
Saturday, April 21 – Earth Day
Saturday, April 21 – the 6th Annual Tamale Festival will be held from 11:00 a.m. to 7:00 p.m. at 3885 Market Street, Riverside. This family friendly event features music, food and a day of sharing the Latino-culture experience.
Saturday, April 21 – the Women's Club of Rialto presents its 2018 Annual Fashion Show & Luncheon: Springtime in Paris at 11:30 a.m. at the Grace Vargas Senior Center, 1411 S. Riverside Ave. Proceeds benefit high school scholarships and community projects. For information call Kathy Holm at 909.874.3171 or Janet Story at 909.725.9709.
Saturday, April 21 – the Court Appointed Special Advocates (C.A.S.A.) will hold its 11th Annual Heart of a Hero Run at Glen Helen Regional Park, 2555 Glen Helen Parkway, San Bernardino from 9:00 a.m. to 1:00 p.m. Lunch from In-N-Out is included, plus run giveaways, access to all family activities and carnival games. Entertainment featuring Spider Man Vs. Venom from 11:00 a.m. to 12:00 p.m. Proceeds support C.A.S.A.'s efforts to recruit 100 new volunteers to serve as advocates and mentors for youth in foster care. Participants are encouraged to wear Hero costumes. For information call Cesar Navarrete at 909. 881.6760 or email cesar@casaofsb.org.
Sunday, April 22 – the Tzu Chi Mobile Food Pantry will be hosting another Free Food Distribution from 9:00 to 11:00 a.m. at Indian Springs High School, 650 Del Rosa Drive, San Bernardino. Fresh fruit and vegetables are part of the distribution and it's on a first-come, first- served basis. Participants are urged to bring their own bags. For information contact the Buddhist Tzu Chi Foundation at 909. 447.7799 x 455 or visit www.tzuchi.us.
Favorite Quote:
"I wanted to race cars. I didn't like school and all I wanted to do was work on cars. But right before I graduated, I got into a really bad car accident, and I spent that summer in the hospital thinking about where I was heading. I decided to take education more seriously and go to a community college."