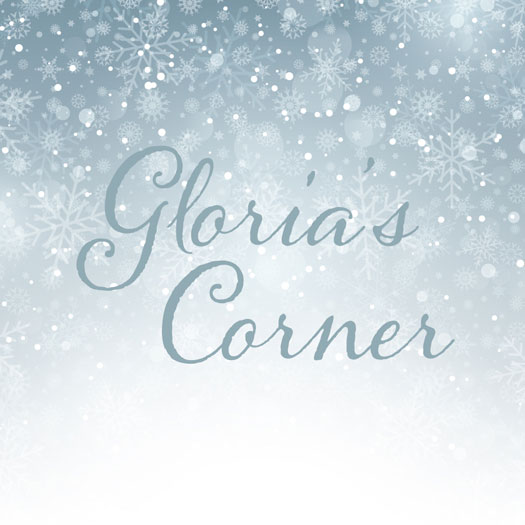 Exhibits, Theatre & Seminars, Workshops:
Now to December 17 – the Redlands Footlighters presents "My Three Angels"  by Samuel and Bella Spewack based on La Cuisine Des Anges by Albert Hudson and directed by Mia Mercado.  This delightful comedy is set in 1910 in French Guiana. Three exiled convicts take on an evil cousin set on taking over a family business. Employing all their criminal art and penal grace they manage to save the business for the family that employed them and redeem themselves as living angels. Performances at the theatre, 1810 Barton Road in Redlands next to the historic Assistencia, will run 8:00 p.m. on  Dec. 15, & 16; at 2:00 p.m. on Dec. 17.  For ticket information call the box office at 909.793.2909 or visit: tickets@RedlandsFootlighters.org.
Now – December 31 – Magic of Lights Fontana presents A Spectacular Mile-Long Drive-Through Holiday Lights Experience at the Auto Club Speedway, 9300 Cherry Ave., Fontana. This event is a 1.5-mile drive-thru featuring LED displays and digital animation. The 20- to 30- minute experience is family friendly and affordable. Times: Sunday – Thursday from 5:30 to 9:00 p.m. and Sundays from 5:30 to 10 p.m. For ticket information visit: www.magicoflights.com.

Now – January 7, 2018 – the Sam and Alfreda Maloof Foundation for Arts and Crafts presents New Native: Toward New Mythologies at the Jacobs Education Gallery Center featuring more than 50 works by eleven indigenous artists. According to curator and artist Tony Abeyta (Navajo), "We are exploring ways that traditional forms and practices, iconography and ancestral mythologies influence the expression of contemporary Native artists' modernity, technology and social priorities." Featured artists (and tribal affiliations) include: Christi Belcourt (Metis), Gerald Clarke, Jr. (Cahuilla), Craig George (Navajo – Dine), Steven Paul Judd (Kiowa/Choctaw), Monty Little (Dine), Cannupa Hanska Luger (Arikara/Hidatsa/Mandan/Lakota), Kent Monkman (Cree), Cara Romero (Chemehuevi), Diego Romero (Cochiti Pueblo), and Preston Singletary (Tlingit). Admission is free. For information and gallery hours call: 909.980.0412 or visit: malooffoundation.org. 
Now – February 10, 2019 – the Los  Angeles County Museum's  Autry Museum of the American West presents "La Raza". This exhibit features more than 200 archive photos from La Raza, the Los Angeles Newspaper Central to the Chicano Rights Movement in the 1960s and 1970s. Between 1967 and 1977, La Raza was witness to and participant in the movement for social justice.  The Museum is located at 4700 Western Heritage Way in Los Angeles.
Save the Date:
Thursday, December 14 – The Community Ho Ho Parade San Bernardino starts at the San Bernardino Train Station, 1170 West 3rd Street, and ends at Perris Hill Park Senior Center, 780 E. 21st Street. Santa will be on-hand at the beginning of the Parade at 5:30 p.m. Movie at Perris Hill Senior Center – Cars 3 – at 6:00 p.m.; parade also starts at 6:00 p.m. and concludes at the Senior Center at 8:00 p.m. Free refreshments will be served at the beginning and end of the parade provided by the San Bernardino History & Railroad Museum and DMV Neighborhood Associations. For Parade route and more information visit:
Thursday, December 14 – Interfaith religious leaders from Inland Congregations for Change will hold a community gathering called Common Ground for Peace at 4:00 p.m. in front of the old San Bernardino City Hall, 300 North D Street. This prayer program gathers local residents, nonprofits and religious leaders to remember those who lost their lives to violence in San Bernardino in 2017.
Saturday, December 16 – the Redlands Community Services in Partnership with the Redlands Police Department, Quality of Life Department, local businesses and community volunteers present the Annual Christmas Block Party for children 2 to 12 years. This annual event will be held at the Redlands Community Center, 111 Lugonia from 10:00 a.m. until noon. In addition to providing toy gifts, there will be contests for children and youth throughout the event.
Saturday, December 16 – the Camp Carleton Brass Quartet will play a concert of traditional Christmas music in the Lincoln Memorial Shrine at 11 a.m. Come hear the songs as soldiers long ago might have heard them. The holidays were a trying time during the American Civil War. Soldiers separated from families, the loss of loved ones, and the horrors of war were at the forefront of people's minds. Music and thoughts of the holidays provided a respite from the harsh realities around them and served as a boost to the morale of Americans on both sides of the conflict. The event is free and open to the public. The Lincoln Memorial Shrine is located in Smiley Park at 125 W. Vine St. For more information, please contact the Lincoln Shrine at (909) 798-7632.
Saturday, December 16 – the Garcia Center for the Arts, 536 West 11th Street, San Bernardino presents A Polar Express Party from 1:00 to 4:00 p.m. for children ages 5 – 12. This free event features the movie, "Polar Express," hot chocolate, cookies and popcorn. In addition there will be a book give-away and art activity to take home.. For information and to RSVP call: 909.888.6400.
Saturday, December 16 – the Young Visionaries Youth Leadership Academy in partnership with Community Action Partnership, AT&T and NewLife Christian Church present Toy Giveaway & Resource Fair from 9:00 a.m. to 2:00 p.m. at 16725 Valencia Ave., Fontana. This event will provide turkeys, bags of food and toys. For information call: 909.723.1693 or contact Amanda Vann at amanda@yvyla-IE.org.
Saturday, December 16 & Sunday, December 17 – the Riverside Philharmonic and the Raincross Master Chorale present Holiday Classical at the Riverside City College Henry W. Coil Sr. And Alice Edna Coil School for the Arts Concert Hall. 3890 University Ave., Riverside. Saturday's performance is at 7:30 p.m. and Sunday's is at 2:00 p.m. For tickets visit: purchase.tickets.com.
Sunday, December 17 – the 25th Annual Loma Linda University Children's Hospital Toy Run will begin at 10:30 a.m. at Quaid Harley-Davidson, 25160 Redlands Blvd. Loma Linda. Entry fee is $10 plus an unwrapped toy. This event will features a contest for best decorated bike & bike w/trailer, live music and a food truck. For information call: 909.796.8399
Sunday, December 17 – The Olive Branch presents Bloomington Community Christmas Event  from 6:00 to 8:30 p.m. at 18400 Jurupa Ave., Bloomington. This family event features Santa Claus, crafts, children's gifts, tree lighting, free haircuts for children, snacks, hot cocoa, popcorn, stocking giveaways, hot dogs and hamburgers. For information call: 909.572.4348.
Thursday, December 21 – the Garcia Center and the Barrios family present Las Posadas, the enactment of Joseph and Mary seeking shelter for the birth of the baby Jesus. This  event will feature singing of traditional Las Posadas songs, a procession through the neighborhood ending at the Garcia Center, 536 West 11th Street, San Bernardino, where  shelter will be offered. A celebration follows with traditional refreshments.
Friday, December 22 – the Youth Action Group will present Posada #4 at 6:30 p.m. at Our Lady of Guadalupe, 1430 West 5th Street, San Bernardino. This event is an enactment with song  and  procession of Joseph and Mary seeking shelter for the birth of the baby Jesus.
December 25 – Merry Christmas
Sunday, December 31 – The Unforgettables Foundation presents Lights for Little Lives Memorial Walk & Candle Lighting Ceremony beginning at the Ronald McDonald House, 11365 Anderson Street, Loma Linda at 3:30 p.m. The walk is followed by a service of celebration at Campus Hill Church, 11057 Hill Drive. This event celebrates the births of Inland Empire babies and also share in the sorrow of families who have experienced the painful loss of a child over the past year.
Favorite Quote:
"Never underestimate the difference you can make in the lives of others. Step forward, reach out and help. This week reach out to someone that might need a lift."
– Pablo