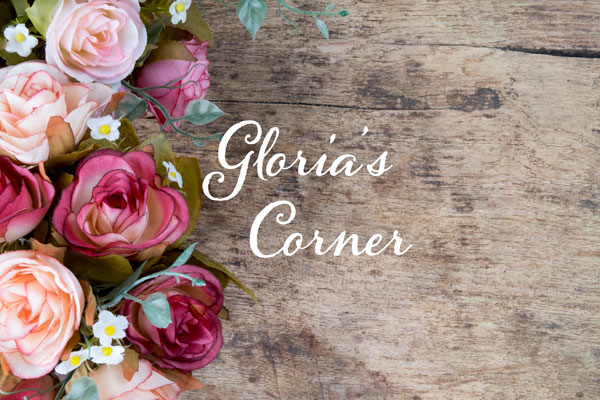 Congratulations:
Lydia M. Villarreal, Chair of the Board of Directors of the Irvine Foundation has announced the addition of two members to its Foundation Board. Congratulations to our very own Dr. Paulette Brown-Hinds, founder of Voice Media Ventures, publisher of Black Voice News and Voice News, a community leader and local philanthropist. Also named to the Foundation Board is Eliseo Medina, a labor activist starting with the United Farm Workers who has had a distinguished career with Service Employees International Union (SEIU). He became the first Mexican American elected to a top position at the SEIU and has had a decades long career as a labor strategist.
The Irvine Foundation whose mission is "to expand opportunity for the people of California" currently is focusing on three goals:

– Increasing the number of low-income young people who complete high school on time and earn a postsecondary credential by age 25;
– Promoting engagement in the arts for all Californians – the kind that embraces and advances the diverse ways that we experience the Arts, and that strengthens our ability to thrive together in a dynamic and complex social environment; and
– Advancing effective public policy decision-making that is reflective of and responsive to all Californians.
Exhibits, Theatre & Seminars, Workshops:
Saturday, January 27 – the Friends of the San Bernardino Library present "Shamanic Trekker: Journey to the Source" at 2:30 to 5:00 p.m. at the Norman Feldheym Library, 555 W. 6th Street. This documentary film focuses on the source of Shamanism in Peru, the indigenous Q'ero tribe located in the High Andes. This tribe of 600 is the last of the Incas. For information call: 909.381.8251.
Saturday, January 27 to Sunday, February 11 – Lifehouse Theater, 1135 N. Church Street, Redlands, presents A Dangerous Mystery: The Death of Sherlock Holmes. In this production the famous detective becomes entangled within a deadly scheme orchestrated by his archenemy, Professor Moriarty. Performances begin Saturday, January 27 and will continue weekends through Sunday, February 11, 2018. Performances at 7:30 p.m. on Fridays and Saturdays, and at 2:15 p.m. on Saturdays and Sundays. For ticket and general information call: 909.335.3037 or visit: www.lifehousetheater.com.
Monday, January 29 – A Servants Heart CDI will host A Financial Fitness Workshop at 4:00 p.m. at the Norman Feldheym Library, 555 West 6th Street, San Bernardino. This free two-hour workshop is focused on improving a person's financial situation. Light refreshments, raffle, and free gifts for all attendees.
Tuesday's, January 30, February 6 & February 13 – the Highland Senior Center is offering Free Ballroom Dance Classes at 7:00 p.m. at. 3102 Highland Ave., classes are open to all ages. The Foxtrot, Waltz, Rumba, ChaCha, Hustle, Swing and Merengue featured. Instructors are Ricardo & Teri Tomboc. For information call: 909.289.0044 or 909. 862.8130
Thursday, February 1 – Inlandia Institute's Arts Walk for Book Lovers presents "Magical Realism 101 with Barbe Hammer" at the Riverside Public Library, 3581 Mission Inn Ave., Riverside. This mini workshop features a writing exercise and a reading from Stephanie Barbe Hammer's forthcoming book Delicious Strangeness. For information call: 951.790.2458 or email: inlandia@inlandiainstitute.org.
 Now to February 18 – the Inland Empire Museum of Art, 1334 North Benson Avenue, Upland, presents its exhibition "Moon of Many Pedals". Featured artists: Sumi Foley, Penny McElroy, Snezana Saraswati Petrovic, and Cindy Rinne who, in their works, capture the essence of change, cycles, pilgrimage, and harmony with all creations done in color, luminance, and texture. There are a variety of scales resembling the waxing, full, waning, and new moon. Pedals fall in strips of silk, layers of images over light, collage of cultures, people in nature, and stories of soothsayers. The exhibit will run until February 18th. For information and for by appointment viewing call: 909.941.3993.
Thursday, January 25 to Sunday, February 25 – the Ontario Museum of History & Art, 225 S. Euclid Ave., presents Diversity and Inclusion: The Influence of African-American Art in Southern California. This free admission exhibit highlights the diversity of artistic styles and visions of regional artists and the influence of the raw and expressive beauty of the African American experience. An Exhibit Reception and Artist Talk will be held on Saturday, January 27 from 2:00 to 4:00 p.m. For information call: 909.395.2510.
Now – December 11, 2018 – the California State University San Bernardino Anthropology presents "In/Dignity" an exhibit aimed at exploring and dismantling intolerance through the experiences of Inland Empire residents. In/Dignity takes its title from a double entendre simultaneously reading as a single word – indignity – and two separate words – in dignity. These two meanings capture precisely what the exhibit examines: experiences with oppression, discrimination, bigotry, exclusion, stigma, and prejudice, and simultaneously the pride and self-respect that is necessary for everyone facing injustice. The Museum is located in the university's College of Social and Behavioral Sciences building's third floor, room SB-306. The Museum is open 9:00 a.m. to 4:00 p.m. Monday-Friday. For information and to arrange tours call the museum director at 909.537.5505 or visit: https://csbs.csusb.edu/anthropolgy-museum. Admission is free, parking is $6.00.
 Now – February 10, 2019 – the Los Angeles County Museum's Autry Museum of the American West presents "La Raza". This exhibit features more than 200 archived photos from La Raza, the Los Angeles Newspaper Central to the Chicano Rights Movement in the 1960s and 1970s. Between 1967 and 1977, La Raza was witness to and participant in the movement for social justice. The museum is located at 4700 Western Heritage Way in Los Angeles.
Save the Date:
Friday, January 26 – San Bernardino Generation Now (SBGN) presents Spirits & Art from 6:00 to 9:00 p.m. at the Garcia Center for the Arts, 536 West 11th Street, San Bernardino. This fun event for persons 21 years and older promotes creativity and social connection. Attendees will be guided by a local artist and provided aprons. Cost of ticket includes painting supplies and canvas. Wine is available for a minimal cost. All proceeds support the Garcia Center.
Saturday, January 27 – Aquinas High School will hold its Annual Fundraiser Derby & Dice Casino Night from 7:00 p.m. to midnight at the National Orange Show Sports Center, 930 S. Arrowhead – Gate 10. For information contact Brandi Williford at 909.886.4659.
Saturday, January 27 – the United Pomona Valley M.E.Ch.A Chicano Theatre presents "Los Vendidos", a play by Luis Valdez. This event is also a Banquet Fundraiser at Bella's Artes Gallery, 244 S. Gary Ave., Pomona at 5:00 p.m. Organizers hope to raise funds for scholarships and programs for MEChA students.
Saturday, January 27 – Our Lady of Hope-World Youth Day Group is hosting the 1st Clergy vs. Youth Soccer Match at 2:00 p.m. at Aquinas High School, 2772 Sterling Ave., San Bernardino. Proceeds from this event go to funding travel for members of the group to the World Youth Day 2019 in Panama City. Entry is $1.00 with an available snack bar. For information call Anthony Hernandez at 909.800.0194 or Mariela Gonzalez at 909.856.2232.
Saturday, January 27 – the Asian Pacific Lunar Festival of SoCal will take place from 10:00 a.m. to 9:00 p.m. in Downtown Riverside. Featured are a parade, shows, food and fireworks. This free family friendly event will also have a Children's Village, Petting Zoo and Health Expo. For more information visit: www.LunarFestRiverside.com.
February 2018 -Black History Month
Favorite Quote:
"You would better educate ten women into the practice of liberal principles than to organize a thousand on a platform of intolerance and bigotry."
– Susan B. Anthony