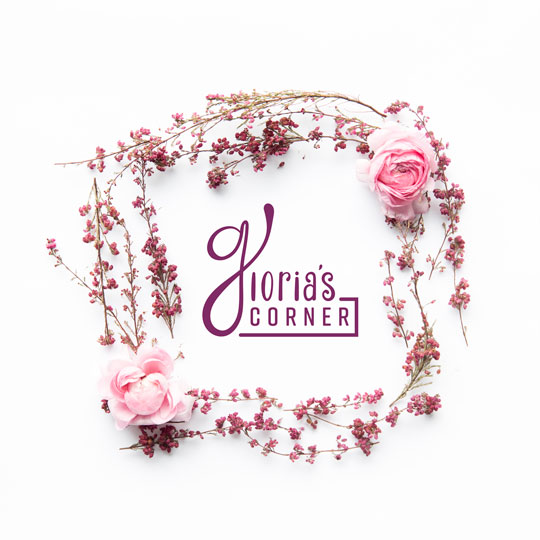 Exhibits:
Monday, June 18 – Tuesday, July 31 – the Robert and Frances Fullerton Museum of Art (RAFFMA) at Cal State San Bernardino presents the 49th Annual Student Art Exhibition. This exhibition features artwork from the next generation of emerging Inland Empire artists. An awards  ceremony will be held on Friday, June 15 from 6:00 to 7:30 p.m. followed by a public reception from 7:00 to 9:30 p.m. General admission is free although donations are accepted. The RAFFMA Gallery is open 10:00 a.m. to 5:00 p.m. Monday – Thursday. For information (909) 537-7373 or visit RAFFMA.csusb.edu 
Now – Sunday, November 4 – the Riverside Art Museum (RAM) presents the 4 Threads: New Work, an exploration of the contemporary Chicano experience. This exhibit features the work of Jaime Chavez, Gerardo Monterrubio, Jaime Munoz, and Jaime "GERMS" Zacarias. These talented and acclaimed artists share the exuberance, richness, and pathos of their complex cultural identity.  Each brings their own perspective and personal exploration of their community: Jaime Munoz, Mesoamerican imagery; Jaime Chavez, Cholo styles of the 70's and 80's; Jaime Zacarias, cleverly stylized Lucha Squids; and Gerardo Monterrubio, clay vessels that combine the elements of Mexican mural painting with his artist beginnings as a graffiti artist.  RAM is located at 3425 Mission Inn. Ave. For information call (909) 664-7111 or visit riversideartmuseum.org.

Now – December 11 – the California State University San Bernardino Anthropology Dept. presents "InlDignity" an exhibit aimed at exploring and dismantling intolerance through the experiences of Inland Empire residents. In/Dignity takes its title from a double entendre simultaneously reading as a single word – indignity – and two separate words – in dignity.  These two meanings capture precisely what the exhibit examines: experiences with oppression, discrimination, bigotry, exclusion, stigma, and prejudice, and simultaneously the pride and self-respect that is necessary for everyone facing injustice. The Museum is located in the university's College of Social and Behavioral Sciences building's third floor, room SB-306. The Museum is open 9:00 a.m. to 4:00 p.m. Monday-Friday. For information and to arrange tours call the museum director at (909) 537-5505 or visit: https://csbs.csusb.edu/anthropolgy-museum. Admission is free, parking is $6.00.
Now to December 30 – the Riverside Art Museum, 3425 Mission Inn Ave, presents Jaime Guerrero l Contemporary Relics: A Tribute to the Makers. This exhibit by the glass sculptor gives museum visitors a glimpse into early Mesoamerican life and art. This exhibit is part of The Cheech @RAM series of exhibits leading to the opening of The Cheech Marin Center for Chicano Arts, Culture & Industry In 2020. For information visit: www.RiversideArtMuseum.org.
Save the Date:
Saturday, June 9 – the City of Colton Community Services Department presents Movies In the Park ~ Moana from 8:00 to 10:00 p.m. at Fleming Park, 535 N. La Cadena. Activities start earlier and food vendors are usually available. This event is free to everyone.
Saturday, June 9 – Friends of the San Bernardino Public Library and Pacific Animal Productions present Passport to Animal Adventures from 2:00 to 3:00 p.m. at the Feldheym Central Library, 555 W. 6th Street. Participants will have the opportunity to meet animals from around the world and learn how they survive.
Saturday, June 9 – Inland Congregations United for Change (ICUC) present Families, Books & Breakfast from 10:00 a.m. to 12:30 p.m. at Our Lady of Hope, 1000 N. Valencia Ave., San Bernardino. In addition to breakfast there will be parenting sessions and free kids books. For information and to register call (909) 253-9147.
Saturday, June 9 – the Yucaipa Animal Placement Society will hold its 7th Annual Charity Golf Tournament at the Yucaipa Valley Golf Club, 33725 Chapman Heights Road, at 8:00 a.m. This tournament benefits homeless pets at YAP. Golfers will enjoy 18 holes of golf, lunch, raffle prizes, contests, and prizes for first, second and third place. For information call (909) 790-1440.
Saturday, June 9 – the Community Action Partnership of San Bernardino County presents Summer Book Fest 2018 and Resource Fair at 696 S. Tippecanoe Ave., San Bernardino from 10:00 a.m. to 2:00 p.m. This family-friendly event features free kids books, Read with the Butterfly, Build a Fun Craft, raffle prizes, and resource information for parents. For information call (909) 723-1571.
Saturday, June 9 – the Rotary Club of Redlands presents the  4th Annual "Touch a Truck" event at the University of Redlands Ted Runner Stadium parking lot. This is an affordable family-friendly event where attendees can climb into the cab, honk the horns, examine the equipment, flash the lights and speak with the men and women who use the trucks and equipment as part of their jobs. Featured are emergency vehicles, transport trucks, tow trucks, public health and safety trucks, buses and more. There will also be a free Kids' Zone with crafts, games, educational exhibits, and booths with information and free books for kids and families. For information email trucks@redlandsrotary.org and for tickets www.eventbrite.com.
Saturday, June 9 – Mountain Grove at Citrus Plaza, 27511 San Bernardino Ave. presents a free family-friendly live concert featuring DSB The Best Thing To Journey – a Journey Tribute Band from 7:00 to 9:00 p.m. Parking is available and lawn chairs are allowed. No alcohol permitted.
Saturday & Sunday, June 9 & 10 – the Inland Empire Greek Fest on the Hill will be held at 1035 Inland Center Drive, San Bernardino from 12:00 to 9:00 p.m. This event features authentic Greek food, live Greek music, home-made pastries, and a Hanger 24 taverna. For information call (909) 885-6213 or visit IEGREEKFEST.com.
Monday, June 11 – the Rialto Summer Reading Program: Set Sail for Adventure registration begins and is open to children, teens and adults at the Rialto Branch Library, 251 1st Street. For information call (909) 875-0144 or visit www.sbclib.org.
Tuesday, June 12 – the Contemporary Club presents Free 2018 Summer Reading Program Kick-Off: Twinkle Time  from 10:00 to 11:00 a.m. at The Young Readers Room at the A.K. Smiley Public Library, 125 W. Vine Street, Redlands. For information call (909) 798-7565.
Friday, June 15 – the Rialto Community Services Department presents Movies in the Park: Ninjago from 7:00 to 10:30 p.m. with movie starting at 8:00 p.m. at Frisbie Park,1901 N. Acacia Ave. Admission is free and attendees are encouraged to bring blankets, jackets, and lawn chairs.  For information call (909) 421-4949.
Friday, June 15 – Lutheran Church of Our Savior presents Free Summer Film Fest – Paddington 2 at 7:00 p.m. with activities for children followed by a free outdoor family-friendly movie at 8:15 p.m. Attendees are urged to bring lawn chairs and blankets. Refreshments are available at reasonable prices. For information call (909) 882-5013
Saturday, June 16 – the San Bernardino Juneteenth Festival will be held at Anne Shirrells Park on 1367 N. California Street from 12:00 to 5:00 p.m. This free family-friendly event features free food and beverages for all attendees, live entertainment, kid activities with games and prizes, vendors and service information booths.
Saturday, June 16 – First Unity in the Community in Partnership with the City of Redlands presents Redlands Juneteenth Celebration – Celebrating Our City Roots from 10:00 a.m. to 3:00 p.m. at Israel Beal Park, Riverview Drive & Colorado Streets. This family-friendly event features food, entertainment, vendors, activities for children & youth and more.
Saturday, June 16 – the City of San Bernardino Parks, Recreation & Community Service Department presents SB Movies in the Park – Jumanji from 6:00 to 10:00 p.m. at Wildwood Park, 536 E. 40th Street. Family activities start at 6:00 p.m. with movie starting at dusk. Attendees are encouraged to bring their own lawn chairs, blankets, and food.  For information call (909) 384-5233.
Sunday, June 17 – the Tzu Chi Mobile Food Pantry will hold a Free Food Distribution from 9:00 to 11:00 a.m. at Indian Springs High School, 650 Del Rosa Drive, San Bernardino. Fresh fruit and vegetables are included in the distribution which is on a first-come, first-served basis. Participants are urged to bring their own shopping bags. For information call the Buddhist Tzu Chi Foundation at (909) 447-7799 x 455 or visit: www.tzuchi.us.
Monday, June 18 – the Tzu Mobile Food Pantry will hold a Free Food Distribution from 12:00 to 1:30 p.m. at Jones Elementary School, 700 North F Street, San Bernardino. Fresh fruit and vegetables are included in the distribution which is on a first-come, first-served basis. Participants are urged to bring their own shopping bags. For information call the Buddhist Tzu Chi Foundation at 909.447.7799 x 455 or visit: www.tzuchi.us
Quote of the Week:
"Sometimes we need someone to simply be there. Not to fix anything or to do anything in particular, but just to let us feel that we are cared for and supported."
– Unknown