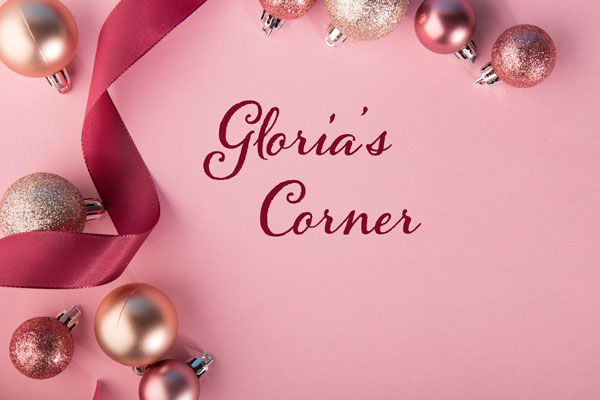 Exhibits, Theatre & Seminars, Workshops:
December 1 to 17 – the Redlands Footlighters present "My Three Angels"  by Samuel and Bella Spewack based on La Cuisine Des Anges by Albert Hudson and directed by Mia Mercado.  This delightful comedy is set in 1910 in French Guiana. Three exiled convicts take on an evil cousin set on taking over a family business. Employing all their criminal art and penal grace they manage to save the business for the family that employed them and redeem themselves as living angels. Performances at the theatre, 1810 Barton Road in Redlands next to the historic Assistencia, will run 8:00 p.m. on  Dec. 1, 2, 8, 9, 15, & 16; at 2:00 p.m. on Dec. 3, 10, & 17.  For ticket information call the box office at 909.793.2909 or visit: tickets@RedlandsFootlighters.org.
Saturday, December 2 – Sunday, December 3 – Annual Made in Redlands Open Studio Tour will allow the public to meet local artists, and witness how and where they make their work. This is an opportunity to buy original holiday gifts. Participating in this event are: the San Bernardino County Museum, Redlands Arts Association, Redlands Glass Museum and TuckerWork Art Studio. The public may view a pop up exhibit "Made in Redlands" to preview the Open Studios Tour at the San Bernardino County Museum, 2024 Orange Tree Lane. For information call: 909.307.2669.

Now – December 31 – Magic of Lights Fontana presents A Spectacular Mile-Long Drive-Through Holiday Lights Experience at the Auto Club Speedway, 9300 Cherry Ave., Fontana. This event is a 1.5-mile drive-thru featuring LED displays and digital animation. The 20- to 30- minute experience is family friendly and affordable. Times: Sunday – Thursday from 5:30 to 9:00 p.m. and Sundays from 5:30 to 10 p.m. For ticket information visit: www.magicoflights.com.
Now – January 7, 2018 – the Sam and Alfreda Maloof Foundation for Arts and Crafts presents New Native: Toward New Mythologies at the Jacobs Education Gallery Center featuring more than 50 works by eleven indigenous artists. According to curator and artist Tony Abeyta (Navajo), "We are exploring ways that traditional forms and practices, iconography and ancestral mythologies influence the expression of contemporary Native artists' modernity, technology and social priorities." Featured artists (and tribal affiliations) include: Christi Belcourt (Metis), Gerald Clarke, Jr. (Cahuilla), Craig George (Navajo – Dine), Steven Paul Judd (Kiowa/Choctaw), Monty Little (Dine), Cannupa Hanska Luger (Arikara/Hidatsa/Mandan/Lakota), Kent Monkman (Cree), Cara Romero (Chemehuevi), Diego Romero (Cochiti Pueblo), and Preston Singletary (Tlingit). Admission is free. For information and gallery hours call: 909.980.0412 or visit: malooffoundation.org. 
Save the Date:
Friday, December 1 – the Inland Empire Black Chamber of Commerce presents the 2017 BCCIE Annual Multicultural Chamber Holiday Mixer from 5:30 to 8:30 p.m. at Raquel's Jazz Lounge, 134 S. Riverside Ave., Rialto. This event will feature introduction of new members, an Ugly Sweater Contest, live entertainment, raffle prizes and great food. For information call: 844.332.2433 x 902.
Saturday, December 2 – the San Bernardino Symphony presents Holiday Scenes at the California Theatre of the Performing Arts, 562 W. 4th Street at 7:30 p.m. Concert will include the music of Gabrieli, Bach, Holst, Handel, Schubert plus Holiday and Broadway favorites from featured artists Bill Hutton and Dale Kristine. Joining the concert will be the Loma Linda Academy Pro Musica under the direction of Kristian Leukert. For ticket information call: 909.381.5388 or visit: www.sanbernardinosymphony.org.
Sunday, December 3 – the University of Redlands School of Music, 1300 E. Colton Ave., presents Feast of Lights at 4:00 to 7:00 p.m. The Feast of Lights is a service of worship celebrating – in spoken word, tableaux, song and orchestral offering – the birth of Jesus Christ. At the conclusion of the service there is the traditional Ceremony of Candles, adapted from an ancient rite, to symbolize the light of Christ's message throughout the world. For tickets visit: www.redlands.edu.
Thursday, December 7 – the SBCUSD African American Advisory Council  (DAAAC) will celebrate KWANZAA  from 5:30 to 7:30 p.m. at Arrowhead Middle , 2299 North G Street, San Bernardino. Featured at this event is a guest speaker from the African American focus group, Kujichagulia Awards and dinner. For information call: 909.473.2098.
Friday, December 8 – the City of Rialto will hold its official Tree Lighting Ceremony at 6:00 p.m. at the Rialto Civic Center, 150 S. Palm. Mr. And Mrs. Claus will be in attendance to kick off  the holiday season that will feature music and treats. Participants are asked to bring an item of canned food and/or toy to benefit Rialto's Child Assistance and Hearts to Share. For information call: 909.421.4949.
Friday, December 8 – a Holiday Toy Drive & Cruise Night will be held from 6:00 to 10:00 p.m. at Gus Jr. #14, 444 W. Mill Street, San Bernardino. This Cruise benefits Loma Linda University Children's Hospital and homeless kids. Entry is $10 or unwrapped toys. Trophies, opportunity drawings, entertainment, vendors, pictures with Santa and activities for children are featured. For information call: Henry 909.496.7144.
Saturday, December 9 – Mi Cocina and the Imperials Car Club present the 2nd Annual Xmas for Homeless Children Toy Drive from noon to 3:00 p.m. at Mi Cocina, 27961 Highland Ave., Highland. Bring unwrapped toys and show off your car or motorcycle. All donations benefit homeless women and children of the Time for Change Foundation. Also come and meet Mr. and Mrs. Claus. For information call: Carlos Martinez at 909.536.6969.
Saturday, December 9 – the Women's Club of San Bernardino presents Holiday Luncheon & Fashion Show at 11:30 a.m. at 503 W. 31st Street (corner of 31st. & E St.). This event features a great lunch, fashions by Dress Barn, door prizes and holiday baskets. For tickets and information call: 909.882.6391.
Saturday, December 9 – the City of San Bernardino kicks off the holiday season with Winter Wonderland Festivities with the 40th Annual YMCA Christmas Parade at 10:00 a.m. beginning at the corner of Highland and Valencia and concluding at the east entrance of Perris Hill Park. Winter Wonderland at Perris Hill Park begins at 11:00 a.m. and ends at  6:00 p.m. This family friendly event includes a snow hill, Vendor Lane, live entertainment, cookies with Santa, static displays, games, crafts, and a Tree Lighting Ceremony. For vendor information call: 909.384.5233. For parade information call: 909.881.9622.
Saturday, December 9 – the City of Rialto presents Holiday Parade and Vendor Fair.  Parade starts at 10:00 a.m. at Foothill Blvd and will end at the Rialto Civic Center, 150 S. Palm Ave. The Fair will feature vendors, winter crafts and photos with Santa and will conclude at 2:00 p.m. For information call: 909.421.4949.
Saturday, December 9 – the City of Colton Community Services Department and the Colton Chamber of Commerce present Christmas Parade & Christmas in the Park from 10:00 a.m. to 1:00 p.m. at Fleming Park, 535 North La Cadena. The Parade starts at 10:00 on the corner of O Street and La Cadena and finishes at Fleming Park featuring live entertainment, vendors, food, fun zone and craft vendors. For Parade entry and sponsorship information call: 909.825.2222 and for vendor information call: Lisa at 909.370.6108.
Saturday, December 9 – the National Sorority of Phi Delta Kappa, Inc. Delta Rho Chapter presents the 7th Annual Educators' Prayer Breakfast from 9:00 to 11:30 a.m. at the National Orange Show Renaissance Room, 689 South E Street, San Bernardino. Keynote Speaker is 3rd District County Supervisor James Ramos. To R.S.V.P. Call: Joyce Payne at 909.883.2921.
Saturday, December 9 – the Friends of the San Bernardino Public Library present A Christmas Carol from 3:00 to 5:00 p.m. at the Norman F. Feldheym Central Library, 555 W. 6th Street. This one man show featuring Broadway and film actor Duffy Hudson bring the characters (Ebenezer Scrooge, Jacob Marley, Bob Cratchit, Tiny Tim and the Ghosts of Christmas Past, Present and Yet to Come) of A Christmas Carol to life.
Favorite Quote:
"The ones who are crazy enough to think they can change the world, are the ones who do."