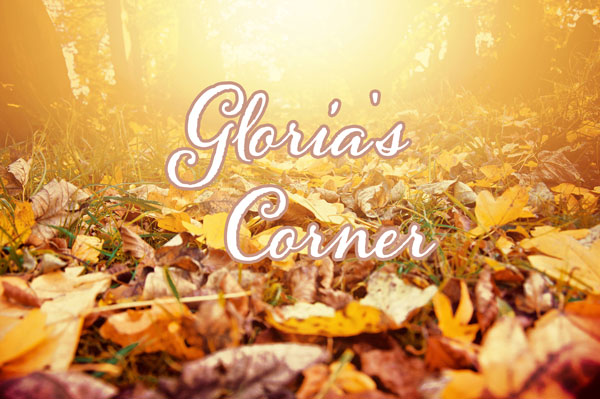 Exhibits, Theatre & Seminars, Workshops:
November 10, 11, 12, 16, 17, 18 and 19 – the California State University, San Bernardino Department of Theatre presents the William Shakespeare classic "The Tempest" under the direction of Department chair professor Terry Donovan Smith. Performances on November 10, 11, 16, 17, and 18 begin at 8:00 p.m. Matinees on November 12, 18, and 19 begin at 2:00 p.m. For information and for  season and individual tickets call the theatre box office at 909.537.5884 or visit: theatrearts@csusb.edu.
Now to November 12 – the Ontario Museum of History & Art, 222 S. Euclid Ave. presents Dia de los Muertos: Everyday Heroes. This exhibit emphasizes remembrance of loved ones that have passed. It is a custom with origins in Mexico's oldest civilizations. This tradition is explored by  local artists showcasing contemporary work in painting, sculpture, mixed media, photography, ofrendas (altars) and the work of participants from the city-wide art contest. The museum is open Thursday – Sunday from noon to 4:00 p.m. Admission is free. For information call: 909.395.2510 or email: museuminfo@ontario.gov.

Thursday, November 30 – the Ontario Museum of History & Art, 222 S. Euclid Ave. presents  Holiday Wreath Workshop from 6:00 to 8:00 p.m.  Participants will create a holiday wreath to take home. All materials needed will be provided. However, attendees are encouraged to bring items for their wreaths or to share. The cost is $5.00 Reservations are required due to limited space. For information call: 909.395.2510 or email: museuminfo@ontario.gov.
Now – January 7, 2018 – the Sam and Alfreda Maloof Foundation for Arts and Crafts presents New Native: Toward New Mythologies at the Jacobs Education Gallery Center featuring more than 50 works by eleven indigenous artists. According to curator and artist Tony Abeyta (Navajo), "We are exploring ways that traditional forms and practices, iconography and ancestral mythologies influence the expression of contemporary Native artists' modernity, technology and social priorities." Featured artists (and tribal affiliations) include: Christi Belcourt (Metis), Gerald Clarke, Jr. (Cahuilla), Craig George (Navajo – Dine), Steven Paul Judd (Kiowa/Choctaw), Monty Little (Dine), Cannupa Hanska Luger (Arikara/Hidatsa/Mandan/Lakota), Kent Monkman (Cree), Cara Romero (Chemehuevi), Diego Romero (Cochiti Pueblo), and Preston Singletary (Tlingit). Admission is free. For information and gallery hours call: 909.980.0412 or visit: malooffoundation.org. 
Now – February 10, 2019 – the Los  Angeles County Museum's  Autry Museum of the American West presents "La Raza". This exhibit features more than 200 archive photos from La Raza, the Los Angeles Newspaper Central to the Chicano Rights Movement in the 1960s and 1970s. Between 1967 and 1977, La Raza was witness to and participant in the movement for social justice.  The Museum is located at 4700 Western Heritage Way in Los Angeles.
Veterans Day – November 11, 2017
Save the Date:
Saturday, November 11 – the city of Colton presents its annual, day-long Veterans Day Celebration beginning at 8 a.m. with a Prayer Ceremony at Veterans Park, 292 E. O St.  The parade will commence at 9:30 p.m. northbound on La Cadena ending at E St.  An Honor Ceremony will take place at 10:30 a.m. at Fleming Park, followed by a Veterans Showcase at 11:30 a.m. at the Colton Women's Club, 295 N. 7th St.  The American Legion Post 155 and Veterans of Foreign Wars will host Open Houses from 2 p.m. – 9 p.m.
Saturday, November 11 – the City of San Bernardino Parks, Recreation & Community Service Department presents the 17th Annual Veterans Day Salute & Parade: Honoring All Who Served starting at 11:00 a.m. at 14th and Mt. Vernon and will conclude at Plaza Park on 7th and Mt. Vernon. For information call 909.384.5233.
Sunday, November 12 – the San Bernardino City Unified School District's Middle College High School presents its 3rd Annual Community Car/Motorcycle Show from 1:00 to 5:00 p.m. at the school site, 1260 W. Esperanza Street.  All vehicles are welcomed. Food and refreshment will be sold with proceeds going to support the students of Middle High School. For registration information call Michael at 909.252.9464.
Monday, November 13 – Poetry IE presents Virginia Grise as part of its Reading Series from 6:00 to 8:00 p.m. at the Garcia Center for the Arts, 536 W. 11th Street, San Bernardino. Playwright and author,  Virginia Grise, will discuss and read selections from her works and will be available for a book signing session. Grise writes plays that are set in bars without windows, barrio rooftops, and lesbian bedrooms. Her play "blu" was the winner of the 2010 Yale Drama Series and subsequently published by Yale University.
Friday, November 17 – the Inland Empire Hispanic Leadership Council presents 2017 Technology Summit & Resource Fair from 9:00 a.m. to 1:00 p.m. at the University of California, Riverside, 900 University Ave., Riverside. This event will include a panel of different experts in the areas of technology, future job markets, and fields of focus within the technology industry. To register for this free event visit: https://iehlc_2017technologysummit_resourcefair.evenbrite. For information email: info@iehlc.org.
Friday, November 17 – Gus Jr. #14 in San Bernardino is hosting a Cruise Night Food Drive and Car Show for San Bernardino's Mary's Table from 6:00 to 10:00 p.m. at 444 W. Mill Street. Entry fee for this event is non-perishable food items. This event features trophies, opportunity drawings, entertainment and a kids activities table. For information and vendor opportunities
call Henry at 909.496.7144
Saturday, November 18 – the Inland Empire Chapter of Childhelp presents the Seventeenth Annual Forest of Hope: "Christmas in Paris" Luncheon & Tree Presentation. This event starts at 11:00 a.m. at the National Orange Show Events Center Valencia Room, 689 South E St., San Bernardino with entrance through Arrowhead Ave. Gate 9. Featured is an opportunity to win a decorated Christmas tree, silent and live auctions, door prizes and a musical program. For ticket information and to RSVP call: 909.200.9463 or 909.936.2130.
Saturday, November 18 – the Humane Society of San Bernardino presents its Annual Santa Paws Pet Photos & Holiday Boutique at the Humane Society office, 374 W. Orange Show Road from 9:00 a.m. to 1:00 p.m. This event features a wide range of gifts for people and pets, bake sales, tamale sales, pet crafts and opportunity drawings. For photos of pets and their human campions registration starts at 9:00 a.m. and photos will be available for purchase. Participants are also encouraged to bring food and toy donations to benefit Mary's Table. For information call: 909.386.1400.
Saturday, November 18 – the City of Redlands presents Downtown Holiday Kickoff from 4:00 to 7:00 p.m. at Ed Hales Park on the corner of 5th and State Streets in Historic Downtown Redlands. This family friendly event features arts and crafts for children, musical entertainment, games, complimentary carriage rides, a bounce house, food and merchandise booths, complimentary face painting, hot cocoa and a photo opportunity with Santa.
Saturday, November 18 – the 12th Annual "A Salute to Veterans" Parade & Expo will be held in downtown Riverside from 10:00 a.m. to 1:00 p.m. This event honors veterans of all ages and eras. Previous parades have had over 130 entries including marching bands, Fly-overs, equestrian units, color guards, antique cars, military vehicles, and floats.
Sunday & Monday, November 19 & 20 – the Tzu Chi Mobile Food Pantry will distribute free food in San Bernardino from 9:00 to 11:00 a.m. on Sunday at Indian Springs High School, and from 12:00 to 1:30 p.m. at Jones Elementary School on Monday. There is limited quantity so it's on a first-come, first-served basis. Attendees are urged to bring their own shopping bags. Fresh fruit and vegetables are included in the food distribution. For information call: 909.447.7799 x 455.
Favorite Quote:
"We need leaders not in love with money but in love with justice, not in love with publicity but in love with humanity."
– Martin Luther King, Jr.
To submit an event or information for Gloria's Corner please email: gloscalendar@gmail.com.
---
Join our newsletter for weekly wrap-ups of our community coverage, exclusive advertising opportunities and local business specials!