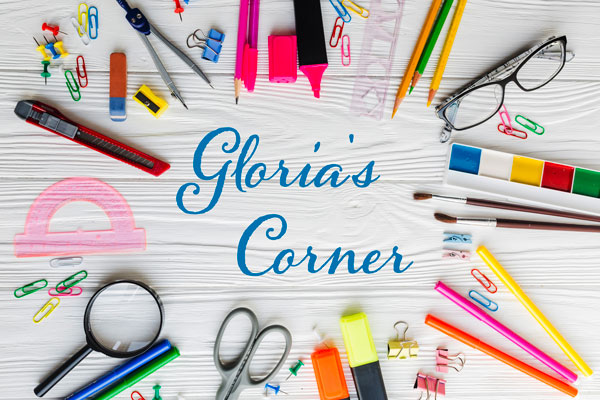 Exhibits, Theatre & Seminars, Workshops:
Now to October 15 – the San Bernardino County Museum celebrates Hispanic Heritage Month with the exhibit "El Sueno Americano, Nuestra Contribucion." This exhibit is curated and organized in cooperation with the Inland Empire Latino Art Association. Among the 20 artists being featured are Gerardo Ayala and Ruben Sanchez. The San Bernardino County Museum, 2024 Orange Tree Lane, Redlands is open Tuesday's through Sunday's from 9:00 a.m. to 5:00 p.m. For information visit: www.sbcounty.gov/museum or call: 909.307.2669.
Now to December 9 – the Robert and Frances Fullerton Museum of Art (RAFFMA) presents "Return to Form: Dennis Hopper Photographs Japan" and "Andy Warhol: Polaroids". RAFFMA is located on the campus of the California State University, San Bernardino, 5500 University Parkway. For information on museum hours and parking call: 909.537.7373 or visit: RAFFMA.csusb.edu.

Now to October 22 – the Redlands Footlighters Theatre presents The Country House by Donald Margulies. This witty and compelling comedy provides a look at a family of performers coming to terms with the roles they play in each other's lives. Performances are held at the Footlighters Theatre, 1810 Barton Road, Redlands at 8:00 p.m. on Fridays and Saturdays with a Sunday matinee at 2:00 p.m. on Sundays. For information and reservations call: 909.793.2909 or email tickets@redlandsfootlighters.org  or visit: redlandsfootlighter.org.
Wednesday's, now to October 26, 2017 – the City of Redlands presents Diabetes Empowerment Education Workshops as part of its Everyone with Diabetes Counts program at the Joslyn Senior Center, 21 Grant Street from 1:00 to 3:00 p.m. These free workshops require pre-registration. For information and to register call: 909.798.7550.
Now – January 7, 2018 – the Sam and Alfreda Maloof Foundation for Arts and Crafts presents New Native: Toward New Mythologies at the Jacobs Education Gallery Center featuring more than 50 works by eleven indigenous artists. According to curator and artist Tony Abeyta (Navajo), "We are exploring ways that traditional forms and practices, iconography and ancestral mythologies influence the expression of contemporary Native artists' modernity, technology and social priorities." Featured artists (and tribal affiliations) include: Christi Belcourt (Metis), Gerald Clarke, Jr. (Cahuilla), Craig George (Navajo – Dine), Steven Paul Judd (Kiowa/Choctaw), Monty Little (Dine), Cannupa Hanska Luger (Arikara/Hidatsa/Mandan/Lakota), Kent Monkman (Cree), Cara Romero (Chemehuevi), Diego Romero (Cochiti Pueblo), and Preston Singletary (Tlingit). Admission is free. For information and gallery hours call: 909.980.0412 or visit: malooffoundation.org. 
Save the Date:
Friday, October 13 – Sunday, October 15 – the San Manuel Band of Mission Indians presents the 22nd Annual San Manuel Pow Pow at Cal State San Bernardino, 5500 University Parkway. On Friday the event runs from 5:00 p.m. to midnight; on Saturday 11:00 a.m. to midnight; and Sunday 11:00 a.m. to 6:00 p.m. There is free parking on Lots G and H on Kendall Drive. This free event features the best dancers, drummers and artisans from across North America. In addition there will be arts and crafts vendors, food and contests for all ages. For more information call: 909.425.3450.
Saturday, October 14 – Mitla Cafe presents Poncho Sanchez and his Latin Jazz Band at Mitla Banquet Hall, 602 North Mt. Vernon Ave. This event is part of the year-long celebration of Mitla's 80th Anniversary Celebration. Special guest for the concert is Delgado Brothers.
Saturday, October 14 – the Humane Society of San Bernardino Valley presents Ante Up For Animals: Casino Night & Dog House Auction "Howler" Ween Party at the Humane Society, 374 West Orange Show Road, San Bernardino from 4:30 to 9:00 p.m. This event for attendees over 21 will feature raffles, food, and entertainment. Costumes are welcomed, but not required – there will be a contest for best costume. For ticket information call: 909.386.1400, ext. 218.
Saturday, October 14 – Ray Anderson, accompanied by San Bernardino Mayor Carey Davis and Major Dan Henderson of The Salvation Army, will cycle their way through San Bernardino in the 70:70K Ride starting at 8:00 a.m. This fundraising event for the Salvation Army's Path to Prosperity transitional living program hopes to raise funds to purchase and rehab houses providing men with a safe, sober home while they complete their recovery, job training, education, and maintaining a job. Everyone is invited to ride along, riders can ask family and friends to support their efforts with a per-kilometer donation. To sign up for the whole ride or a short segment call: 909.230.2922 or visit: 7070Ride.Weebly.com.
Saturday, October 14 – Omnitrans will hold its 2nd Annual Sidewalk Chalk Art Contest  at the San Bernardino Transit Center, southwest corner of Rialto Ave. and E Street in San Bernardino from 8:30 to 11:30 a.m. This free event features refreshments, live music, promotional giveaways and cash prizes for artists. The theme for the contest is "Connecting our Community." Prizes will be awarded in the adult category. All children 13 and under who participate will receive a prize. For information: visit: www.omnitrans.org.
Saturday, October 14 – the Redlands Fire Department will hold an Open House from 10:00 a.m. to 2:00 p.m. at Station #12, 35 Cajon Street. This free kid friendly event features a tour of the station, an auto extrication with the Jaws of Life, opportunity to meet firefighters and Sparky the Fire Dog, see the famous YMCA Circus and take a swimming safety class, eat, win prizes and more.
Saturday, October 14 – the Friends of the San Bernardino Library will present a Used Book Sale from noon to 4:00 p.m. in the Friends Room at the rear of the Feldheym Central Library, 555 W. 6th Street.
Tuesday, October 17 – the Woman's Club of Rialto will present Spaghetti Dinner Fundraiser from 4:00 to 7:00 p.m. at N. Riverside Avenue. Proceeds from this event go to Rialto High School graduates and others community projects. For ticket information call: 909.874.3171.
Thursday, October 19 – the Inland Empire Hispanic Leadership Council will present IEHLC 10 Year Anniversary Dinner and Awards Gala: Reaching for the Stars from 6:00 to 9:00 p.m. at the Cardenas Family Home. Guest speaker for this event is NASA Astronaut Jose Hernandez. For ticket and sponsorship information call: 951.235.5502 or visit: info@lehic.org.
Friday, October 20 – the Boys & Girls Club of Greater Redlands-Riverside will present Mansion Masquerade at the Burrage from 7:00 to 11:00 p.m. at the Burrage Mansion, 1205 W. Crescent Ave., Redlands. This Halloween-themed costume benefit ball will feature great food, drinks, dancing, a silent auction and a unique historic experience and maybe a ghost or two. For information and tickets call: 888.822.6535 or visit: masquerade@bgcie.org.
Saturday & Sunday, October 21 & 22 – the SBD Fest 2017 will be held at the San Bernardino International Airport  from 3:00 to 9:00 p.m. on Saturday, and from 11:00 a.m. to 6:00 p.m. on Sunday. The Air Show will feature the Patriots jet demonstration team and other aerobatic performers. This event will also feature a Concert, Car Show, Plane Pull and a Kids Zone, food  and vendors. For tickets and information visit: sbdfest.com.
Favorite Quote:
"We need leaders not in love with money but in love with justice. Not in love with publicity but in love with humanity"
– Martin Luther King Jr.
---
Join our newsletter for weekly wrap-ups of our community coverage, exclusive advertising opportunities and local business specials!