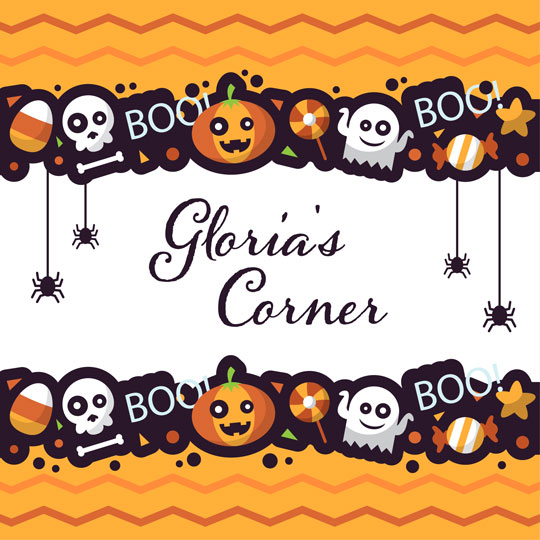 Exhibits, Theatre & Seminars, Workshops:
Now to October 22 – the Redlands Footlighters Theatre presents The Country House by Donald Margulies. This witty and compelling comedy provides a look at a family of performers coming to terms with the roles they play in each other's lives. Performances are held at the Footlighters Theatre, 1810 Barton Road, Redlands at 8:00 p.m. on Fridays and Saturdays with a Sunday matinee at 2:00 p.m. For information and reservations call: 909.793.2909 or email tickets@redlandsfootlighters.org or visit: redlandsfootlighter.org.
Wednesday's, now to October 26, 2017 – the City of Redlands presents Diabetes Empowerment Education Workshops as part of its Everyone with Diabetes Counts program at the Joslyn Senior Center, 21 Grant Street, from 1:00 to 3:00 p.m. These free workshops require pre-registration. For information and to register call: 909.798.7550.

Now to Thursday, November 2 – San Bernardino Valley College, 701 South Mount Vernon Ave., presents Dia de los Muertos Art Exhibit at the Gresham Art Gallery. The gallery is open Monday – Friday 10:00 a.m. to 12:00 p.m. and from 1:00 to 3:00 p.m. and is located on the north-west section of the campus.
Now – January 7, 2018 – the Sam and Alfreda Maloof Foundation for Arts and Crafts presents New Native: Toward New Mythologies at the Jacobs Education Gallery Center featuring more than 50 works by eleven indigenous artists. According to curator and artist Tony Abeyta (Navajo), "We are exploring ways that traditional forms and practices, iconography and ancestral mythologies influence the expression of contemporary Native artists' modernity, technology and social priorities." Featured artists (and tribal affiliations) include: Christi Belcourt (Metis), Gerald Clarke, Jr. (Cahuilla), Craig George (Navajo – Dine), Steven Paul Judd (Kiowa/Choctaw), Monty Little (Dine), Cannupa Hanska Luger (Arikara/Hidatsa/Mandan/Lakota), Kent Monkman (Cree), Cara Romero (Chemehuevi), Diego Romero (Cochiti Pueblo), and Preston Singletary (Tlingit). Admission is free. For information and gallery hours call: 909.980.0412 or visit: malooffoundation.org.
 Now – February 10, 2019 – the Los Angeles County Museum's Autry Museum of the American West presents "La Raza". This exhibit features more than 200 archive photos from La Raza, the Los Angeles Newspaper central to the Chicano Rights Movement in the 1960s and 1970s. Between 1967 and 1977, La Raza was witness to and participated in the movement for social justice. The Museum is located at 4700 Western Heritage Way in Los Angeles.
 Save the Date:
Thursday, October 19 – the Inland Empire Hispanic Leadership Council will present IEHLC 10 Year Anniversary Dinner and Awards Gala: Reaching for the Stars from 6:00 to 9:00 p.m. at the Cardenas Family Home. Guest speaker for this event is NASA Astronaut Jose Hernandez. For ticket and sponsorship information call: 951.235.5502 or visit: info@lehic.org.
Friday, October 20 – the Boys & Girls Club of Greater Redlands-Riverside will present Mansion Masquerade at the Burrage from 7:00 to 11:00 p.m. at the Burrage Mansion, 1205 W. Crescent Ave., Redlands. This Halloween-themed costume benefit ball will feature great food, drinks, dancing, a silent auction and a unique historic experience and maybe a ghost or two. For information and tickets call: 888.822.6535 or visit: masquerade@bgcie.org.
Saturday, October 21 – the City of Redlands in partnership with Redlands Stake of the Church of Jesus Christ of Latter Day Saints present Emergency Preparedness Fair from 9:00 a.m. to 1:00 p.m. at 350 S. Wabash Ave. This free event will focus on what families and individuals can do to prepare for a disaster. Attendees can experience a simulated earthquake Shake House, learn and practice first aid, taste Dutch oven and Instove cooking, what to include in a 72-hour emergency kit, and much more. Fire and police vehicles will be on hand as well as children's activities. For information call Fay Glass at 909.335.4705 or visit: www.CityofRedlands.org.
Saturday & Sunday, October 21 & 22 – the SBD Fest 2017 will be held at the San Bernardino International Airport from 3:00 to 9:00 p.m. on Saturday, and from 11:00 a.m. to 6:00 p.m. on Sunday. The Air Show will feature the Patriots jet demonstration team and other aerobatic performers. This event will also feature a Concert, Car Show, Plane Pull, a Kids Zone, food and vendors. For tickets and information visit: sbdfest.com.
Tuesday, October 24 – the San Bernardino Symphony presents Halloween Silent Film Fest featuring Tom Peters from 5:30 to 8:30 p.m. at the Rezek Center at St. Bernardine Medical Center, 2169 – 2177 N. Waterman. Tickets available contact: www.eventbrite.com
Wednesday, October 25 – the Santa Ana Sucker Fish Conservation Team will conduct its Annual Habitat Survey. Volunteers from local, state and federal agencies, non-profits and members of the public will field survey the habitat of the Santa Ana River between the cities of Colton and Corona. Anyone wishing to volunteer must be over 18 years old and prepared to walk in water and on uneven surfaces for 1.5 to 3 miles in the sun. For information and to register visit: sawpa.org/riverwalk.
Friday, October 27 – San Bernardino Generation Now presents Spirits & Arts from 6:00 to 9:00 p.m. at the Garcia Center for the Arts, 536 West 11th Street. This unique event combines creativity and social connection. Attendees will be guided by a local artist and spend three hours laughing and painting their masterpieces. No previous art experience necessary. For tickets go to Eventbrite.
Friday, October 27 – IE2030 Building a New Economy presents Policy & Politics w/Joseph Sanberg at 6:00 p.m. at Raquel's Jazz Lounge, 134 S. Riverside Ave., Rialto. This event features discussion, in a relaxed environment, on politics and policy alternatives in the Inland Empire with a leading progressive thinker, innovator, entrepreneur and philanthropist, Joseph Sanberg.
Sunday, October 29 – DownTown Redlands Art Walk at Ed Hales Park, Corner of State Street and 5th Street, from 12:00 to 6:00 p.m. This event features live music and offers participants the opportunity to view local artists and visit small businesses on State Street.
Sunday, October 29 – the George Brown Legacy Project Committee presents "Lessons from George": How to Make Government Work for Ordinary Californians at the Garcia Center for the Arts, 536 W. 11th Street, San Bernardino from 4:00 to 6:00 p.m.
Sunday, October 29 – the Mexican Consulate in partnership with San Bernardino City Unified School District, Loma Linda University and Molina Healthcare will host one of the largest health fairs in the county – Bi-National Health Fair from 7:00 a.m. to 3:00 p.m. at Indian Springs High School, 650 N. Del Rosa Drive, San Bernardino. Free medical services include dental, vision, acupuncture, mammograms, flu shots and more. This event is on a first come, first served basis. For information call: 855.665.4621.
Sunday, October 29 – The Rialto Panthers Youth Football and Cheer present Trunk or Treat at John Silva Park from 6 – 8 p.m. The winner of the most decorated trunk will receive free registration for next football season. There will be activities for children including a costume contest. Pre-registration of participating vehicles is recommended; call (909) 251-3244.
Thursday, November 2 – Hispanic Lifestyle presents 2017 Southern California Women Business & Wellness Conference and Expo from 8:00 a.m. to 4:00 p.m. at the Ontario Airport Hotel & Conference Center, 700 North Haven Ave. This multicultural event features workshops on business, communications, marketing, social media, health and finances. Keynote speakers will share their stories about succeeding in business while balancing health and wellness. For conference and ticket information call: 213.705.3322 or visit: www.hispaniclifestyle.com.
Favorite Quote:
"The purpose of life is not to be happy. It is to be useful, to be honorable, to be compassionate, to have it make some difference that you have lived and lived well."
– Ralph Waldo Emerson
---
Join our newsletter for weekly wrap-ups of our community coverage, exclusive advertising opportunities and local business specials!