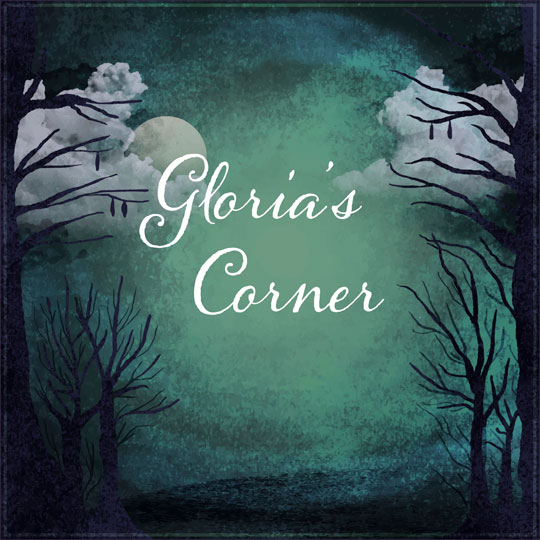 Exhibits, Theatre & Seminars, Workshops:
Now to Thursday, November 2 – San Bernardino Valley College, 701 South Mount Vernon Ave., presents Dia de los Muertos Art Exhibit at the Gresham Art Gallery. The gallery is open Monday – Friday 10:00 a.m. to 12:00 p.m. and from 1:00 to 3:00 p.m. The Gallery is located on the north-west section of the campus.
November 10, 11, 12, 16, 17, 18 and 19 – the California State University, San Bernardino Department of Theatre presents the William Shakespeare classic "The Tempest" under the direction of Department chair professor Terry Donovan Smith. Performances on November 10, 11, 16, 17, and 18 begin at 8:00 p.m. Matinees on  November 12, 18, and 19 begin at 2:00 p.m. For information and for  season and individual tickets call the theatre box office at 909.537.5884 or visit: theatrearts@csusb.edu.

Now to November 12 – the Ontario Museum of History & Art, 222S. Euclid Ave. presents Dia de los Muertos: Everyday Heroes. This exhibit emphasizes remembrance of loved ones that have passed. It is a custom with origins in Mexico's oldest civilizations. This tradition is explored by  local artists showcasing contemporary work in painting, sculpture, mixed media, photography, ofrendas(altars) and the work of participants from the city-wide art contest. The museum is open Thursday – Sunday from noon to 4:00 p.m. Admission is free. For information call: 909.395.2510 or email: museuminfo@ontario.gov.
Now – January 7, 2018 – the Sam and Alfreda Maloof Foundation for Arts and Crafts presents New Native: Toward New Mythologies at the Jacobs Education Gallery Center featuring more than 50 works by eleven indigenous artists. According to curator and artist Tony Abeyta (Navajo), "We are exploring ways that traditional forms and practices, iconography and ancestral mythologies influence the expression of contemporary Native artists' modernity, technology and social priorities." Featured artists (and tribal affiliations) include: Christi Belcourt (Metis), Gerald Clarke, Jr. (Cahuilla), Craig George (Navajo – Dine), Steven Paul Judd (Kiowa/Choctaw), Monty Little (Dine), Cannupa Hanska Luger (Arikara/Hidatsa/Mandan/Lakota), Kent Monkman (Cree), Cara Romero (Chemehuevi), Diego Romero (Cochiti Pueblo), and Preston Singletary (Tlingit). Admission is free. For information and gallery hours call: 909.980.0412 or visit: malooffoundation.org. 
Now – February 10, 2019 – the Los  Angeles County Museum's  Autry Museum of the American West presents "La Raza". This exhibit features more than 200 archive photos from La Raza, the Los Angeles Newspaper Central to the Chicano Rights Movement in the 1960s and 1970s. Between 1967 and 1977,La Raza was witness to and participant in the movement for social justice.  The Museum is located at 4700 Western Heritage Way in Los Angeles.
---
Save the Date:
Friday, October 27 – San Bernardino Generation Now presents Spirits & Arts from 6:00 to 9:00 p.m. at the Garcia Center for the Arts, 536 West 11th Street. This unique event combines creativity and social connection. Attendees will be guided by a local artist and spend three hours laughing and painting their masterpiece. No previous art experience necessary. For tickets go to Eventbrite.
Friday, October 27 – IE2030 Building a New Economy presents Policy & Politics w/Joseph  Sanberg at 6:00 p.m. at Raquel's Jazz Lounge, 134 S. Riverside Ave., Rialto. This event features discussion in a relaxed environment on politics and policy alternatives in the Inland Empire with a leading progressive thinker, innovator, entrepreneur and philanthropist, Joseph Sanberg.
Friday, October 27 – the City of Redlands Quality of Life Department presents Movies in the Park with a free screening of "Wonder Woman" at El Hales Park, 5th and State Streets. Movie goers are encouraged to arrive early and bring lawn chairs and blankets. The movie begins at dusk (approximately 6:45) with activities beginning at 6:00 p.m. everyone is welcome to come dressed as a favorite superhero for a chance to win a prize. Games, music and prizes will be available for all children. For information call: 909.798,7572 or email: RecreationStaff@cityofredlands.org.
Sunday, October 29 – DownTown Redlands Art Walk is scheduled for Ed Hales Park, Corner of State Street and 5th Street, from 12:00 to 6:00 p.m. This event features artwork from galleries and local artists, food from local restaurants, live music and gives participants the opportunity to enjoy the robust art community and small businesses in historic Downtown Redlands. For information visit: www.CityofRedlands.org.
Sunday, October 29 – the George Brown Legacy Project Committee presents "Lessons from George": How to Make Government Work for Ordinary Californians  at the Garcia Center for the Arts, 536 W. 11th Street, San Bernardino from 4:00 to 6:00 p.m.
Sunday, October 29 – the Mexican Consulate in partnership with San Bernardino City Unified School District, Loma Linda University and Molina Healthcare will host one of the largest health fairs in the county – Bi-National Health Fair from 7:00 a.m. to 3:00 p.m. at Indian Springs High School, 650 N. del Rosa Drive, San Bernardino. Free medical services include dental, vision, acupuncture, mammograms, flu shots and more. This event is on a first come, first served basis. For information call: 855.665.4621.
November is Native American Heritage Month
Thursday, November 2 – Hispanic Lifestyle presents 2017 Southern California Women Business & Wellness Conference and Expo from 8:00 a.m. to 4:00 p.m. at the Ontario Airport Hotel & Conference Center, 700 North Haven Ave. This multicultural event features workshops on business, communications, marketing, social media, health and finances. Keynote speakers will share their stories about succeeding in business while balancing health and wellness. For conference and ticket information call: 213.705.3322 or visit: www.hispaniclifestyle.com.
Thursday, November 2 – the Garcia Center for the Arts presents Dia de los Muertos Celebration at 6:00 p.m. The Celebration will feature Acto Latino, a student theatre group from California State University, San Bernardino explaining the meaning of Dia de los Muertos; Canto Bello Chorale Singers with song of life; "Ofrendas" (offerings) presented in remembrance of the departed; and a print-making activity with Bob Horton. The Garcia Center is located at 536 W. 11th Street, San Bernardino.
Friday, November 3 – the San Bernardino Valley College Foundation presents the 2017 SBVC Foundation Alumni & Athletics Hall of Fame Induction at the SBVC Kinesiology and Athletics Complex, 701 South Mount Vernon Avenue, San Bernardino at 6:00 p.m.  Inductees  being honored include: Marta Macias Brown, Dr. Tom Rivera, Dr. Willie Roberts, Roger Schmidt, Dr. Julius Zelman, David Lang, Coach Gene Mazzei, David Olbright, Dane  Selznick and Tyree Washington. Ticket and sponsorship information visit: www.sbvcfoundation.org.
Saturday, November 4 – LULAC of the Inland Empire and the Chicano Caucus of San Bernardino County present the "Women of Distinction Leadership Awards Banquet" from 5:00 to 8:00 p.m. at God of Church Events Center, 450 West Citrus, Colton.  For ticket information call George Aguilar at 951.906.3130 or email lulacie@aol.com.
Saturday, November 4 – the San Bernardino County Superintendent of Schools presents County/wide Parent Summit 2017  Vision of Equity: A Path for Everyone. The event is scheduled from 8:00 a.m. to 3:00 p.m. at California State University, San Bernardino, 5500 University Parkway (The Den, PE 100). Admission is free and lunch will be provided as well as translation services and childcare for ages 3 to 12. This event is open to all  Parents/Guardians, Families, District/school Teams, Outreach Staff and Community Partners/Stakeholders.  To register visit: https://sbcss.k12oms.org/38-137669  or call Alma Hernandez at 909.386.2686.
Saturday, November 4 – San Bernardino County First 5 presents Talk, Read, Sing Fest at the San Bernardino County Museum, 2024 Orange Tree Lane, Redlands from 9:00 a.m. to 2:00 p.m. This free event  is for infants, toddlers and preschoolers ( ages 5 and under). Attendees are advised to arrive early since free admission is limited. For information call: 909.798.8608 or 909.792.1462
Sunday, November 5 – the Redlands Olive Street Market presents Dia de los Muertos with Altar Procession, Traditional Music and Dance, Children's Activities,Vendors and Food. Festivities begin at noon and continue until 5:00 p.m. at 530 W. Olive Avenue, Redlands.
---
A Poem:
"Hold fast to dreams,
For if dreams die
Life is a broken-winged bird,
That cannot Fly."
– Langston Hughes
---
Join our newsletter for weekly wrap-ups of our community coverage, exclusive advertising opportunities and local business specials!