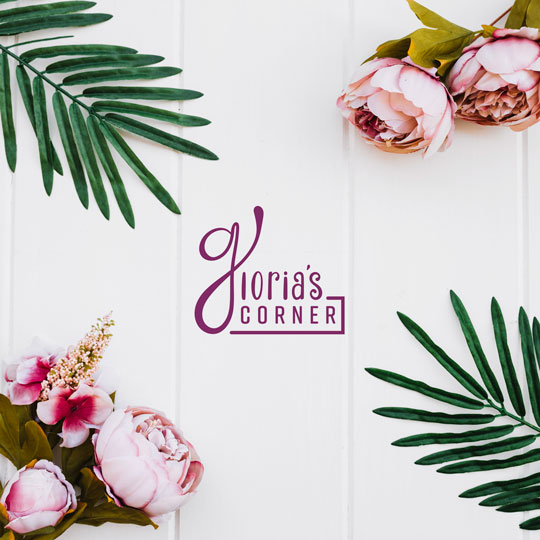 Theatre:
Friday, Saturday & Sunday, March 29-31 & April 5-7 – the University of Redlands Theatre Department presents a new adaptation of Jane Austen's novel "Sense and Sensibility" in the Glen Wallick's Theatre, 1200 E. Colton Ave. Friday and Saturday performances are at 7:00 p.m. with a Sunday matinee at 2:00 p.m. General admission is $12 seniors and $9 students. Parking is free. Tickets online at tickets.vendini.com For information call (909) 748-8857.
Saturday, March 30 – Sunday, April 28 – Lifehouse Theater presents an amazing journey, "Pilgrim's Progress," at 1135 N. Church Street, Redlands. Based on the classic by Bunyan, this musical follows Christian on his journey encountering angels, devils, and giants. Performances are Fridays at 7:00 p.m., Saturdays and Sundays at 2:00 p.m. For ticket and general information call (909) 335-3037 or online at www.boxoffice.lifehousetheater.com.

Reading Programs:
Now – April 13 – the San Bernardino County and City library branches in cooperation with In-N-Out Burger present the Cover to Cover Reading Club. Any child between the ages of 4 and 12 are eligible to participate. Children unable to read may participate if a parent reads with the child. For every five books read, the child will receive a Cover to Cover Achievement Award good for a free hamburger or cheeseburger. Each child may earn up to three award certificates during the program. To participate a child must sign up at any San Bernardino County Library Branch. Library staff will provide information. There are two in our immediate area: Rialto Branch, 251 W. 1st Street and San Bernardino County Library, 25581 Barton Road, Loma Linda. Visit sbcounty.gov for other branches in outlying areas. City libraries participating are:
Young Readers' Room, A.K. Smiley Public Library – for Information call (909) 798-7674.
Four of the San Bernardino Public Libraries (Feldheym, Inghram, Rowe, and Villaseñor) – for information call (909) 381-8235.
Thursdays, now to June 27 – the Young Readers' Room, A.K. Smiley Public Library presents Tiny Tots Story Time (Ages 2-3) from 10:15 to 10:30 a.m. and 10:40 to 10:55 a.m. at the library, 173 S. Eureka Street behind the Lincoln Memorial Chapel. No registration is needed. For information call: (909) 798-7674.
Exhibits, Workshops, Classes:
Thursday March 28 – San Bernardino Sings Folksongs from 1:00 to 2:30 p.m. at the Garcia Center for the Arts, 536 W. 11th Street. This group meets weekly to learn and sing. New singers are always welcome. This group has performed at several elementary schools and the public library. For information call Joyce Seeger (909) 882-1372.
Now – March 31 -The Lincoln presents "Reflections of the Face of Lincoln" at the
Lincoln Memorial Shrine, 125 W. Vine Street, Redlands, from 1:00 to 5:00 p.m. Tuesday – Sunday (closed most major holidays). This exhibit, created by Garner Holt Productions, Inc., is housed in the Shrine's west wing. The show is for all ages, it's a combination of theme park and real history. Tickets are $5 per person for an 11-minute performance. For information and to make arrangements for groups call (909) 798-7636 or (909) 798-7632 or visit lincolnshrine.org.
Now to March 31 – The Riverside Art Museum (RAM) presents Ed Fuentes: Homeboy Fauxism. An Artist Reception and talk on Sunday, February 10 from 4:00 to 7:00 p.m. featuring Michael Alvarez: Mama's Boys ( and Other Stories). RAM is located at 3425 Mission Inn Avenue. For gallery hours and more information call (951) 684-7111 or visit www.RiversideAtMuseum.org.
March 2019 Women's History Month
2019 National Women's History Alliance Honors Visionary Women: Champions Of Peace & Nonviolence
Kathy Kelly, Co-coordinator of Voices for Creative Nonviolence
Zainadine Salbi, Founder and former CEO of Women for International
Graciela Sanchez, Co-founder and director of the Esperanza Peace & Justice Center
Deborah Tucker, President Of the Board Of Directors Of the. National Center on Domestic and Sexual Violence
Dr. E. Faye Williams, President/Ceo Of the National Congress of Black Women
Sister Alice Zachmann,Founder and former Director of the Guatemala Human Rights Commission
(Deceased Honorees)
Elise Boulding, Creator of Peace and Conflict Studies
Sarah Brady, Gun Control Adocate
Dorothy Cotton, Civil Rights Activist
Peace Pilgrim, Spiritual leader and Peace Activist
Mary Burnett Talbert, Anti-lynching activist, Orator, and Suffragist
For more information on these honorees visit: nationawomenshistoryalliance.org.
Save the Date:
Saturday, March 30 – the Chicano Latino Caucus, in cooperation with Latino Education and Advocacy Days (LEAD), presents the Eighth Annual Cesar E. Chavez Memorial Breakfast from 9:00 a.m. to 1:00 p.m. at California State University, San Bernardino. For ticket information email chicanolatinocaucusSBC@gmail.com or call (909) 578-0542 or (909) 275-9812.
Saturday, March 30 – the Crafton Hills College Foundation presents its Annual Fundraising Dinner & Auction: Garden Party Gala at 5:30 p.m. This event features a live band, live auction great food and lots of fun. For information on sponsorships and tickets visit www.craftonhills.edu/gala.
Saturday, March 30 – the University of Redlands, 1200 E. Colton Ave will hold its University of Redlands Pow Wowwow from 10:00 a.m. to 10:00 p.m. in the University Quad. This free family friendly event features Indian tacos, jewelry, dancers and live performances. The very colorful Grand Entry is scheduled for 12:00 p.m. Parking is free. Participants are urged to bring chairs and blankets. No drugs or alcohol permitted. For information email nativestudentprograms@redlands.edu.
Sunday, March 31 – the City of Redlands presents Downtown Redlands Art Walk from noon to 6:00 p.m. The event on East State Street, Fifth Street, and the Civic Center Plaza features local art and music, food and a beer and wine garden featuring local breweries and wineries. Another feature is the Art Association's Art on State Street with a display and sale of art in different mediums. For information on artist submissions, vendors email dtrartwalk@gmail.com.
Sunday, March 31 – the Garcia Center for the Arts, 536 W. 11th Street, San Bernardino presents Urban Empire Quintette from 2:00 to 4:00 p.m. Featured is a program around Mozart's Clarinet Quintette. Featured artists are Dean Anderson, violin; Rebecca Schiappich-Charles, violin; Mari Mizutani, viola; Greg Adamson, cello; and Margaret Worsley, clarinet.Tickets are $15 for general admission and $5 for students and military.
Thursday, April 4 – the San Bernardino Valley College (SBVC) Arts, Lectures & Diversity Committee and the SBVC Library present 5th Annual International Film Festival #1: Lost in Translation from 6:00 to 8:30 p.m. in the Library Viewing Room 149. Directed by Sofia Coppola is the story of a faded movie star and a neglected young woman. Parking and admission is free as well as pizza for viewers. An interactive film discussion will follow the viewing. SBVC is located at 701 S. Mt. Vernon Ave.
Saturday, April 6 – Relay Team presents Cruising for Life Car Show from Noon to 5:00 p.m. at the American Legion Post 497, 9980 Cedar Ave., Bloomington. Featured in addition to "fab" cars are music, food, bar and raffles. Car entry is $10.00 per vehicle with Roll-in at 11:00 a.m. for information call (909) 319-3340. This fundraiser for cancer patient Liz Espinoza.
Saturday, April 6 – the City of Redlands Quality of Life/Recreation Services presents Youth 2019 Summer Job Fair from 8:00 a.m. to 12:00 p.m. at the Redlands Community Center, 111 W. Lugonia Ave. This free event focuses on helping young adults ages 16 – 24 find their first job or plan their next step in achieving their goals. Employers and educational resources will be available on site. A free breakfast begins at 8:00 a.m. followed by workshops and on-site job applications. Participants are asked to pre-register by March 30th and bring a resume and dress to impress. To register visit www.cityofredlands.org/Recreation Activity #: 7150. For information call (909) 798-7572.
Wednesday & Thursday, April 10 & 11 – Hispanic Lifestyle presents Latina Conference 2019: Connecting Latinas Of Influence at the Ontario Airport Hotel, 700 N. Haven Ave., Ontario. This event focuses on business owners, professionals, artists, entertainers, community leaders, and elected officials. Wednesday's program includes exhibits, and workshops with a Networking Mixer from 5:00 to 7:00 p.m. Thursday begins with welcome and panel discussions, luncheon and presentation of 2019 Latinas of Influence followed by networking and door prizes. For ticket information call (213) 705-3322 or email RDS@Hispaniclifestyle.com or visit hispaniclifestyle.com Parking is free.
To submit an event or information for Gloria's Corner please email: gloscalendar@gmail.com. Deadline is 12 p.m. each Friday.