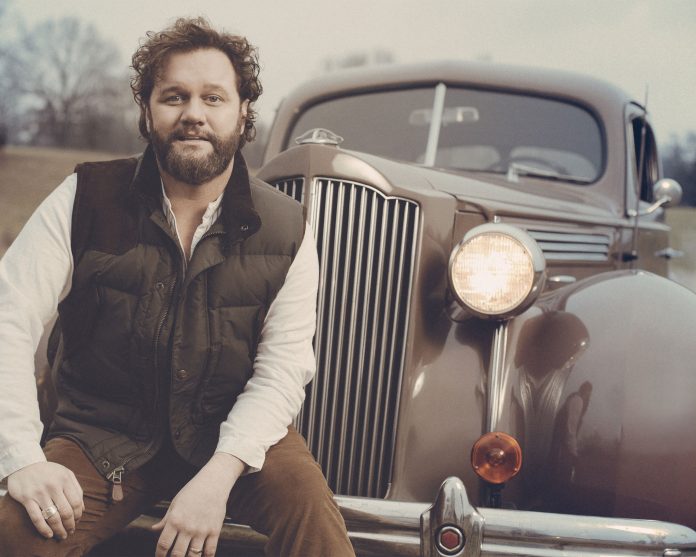 Grammy-winning recording artist, David Phelps will perform at the Immanuel Baptist Church on Friday, Sept. 7 with Cana Voice, with special appearances by talented female vocalist Charlotte Ritchie and renowned singer/songwriter Geron Davis.
A childhood musical prodigy from Tomball, TX, Phelps earned a bachelor's degree in music from Baylor University. Since then, he has become a nationally celebrated vocalist, whose gifts and talents are matched by none. Perhaps best known as the powerful tenor for the multiple Grammy- and Dove Award-winning Gaither Vocal Band, a group he traveled with for nearly two decades, Phelps is continues to building upon a groundbreaking career. Emerging as a leading voice in Christian music, Phelps has been winning the hearts of audiences all over the world for over two decades. He has performed at numerous prestigious venues across the globe, including the White House, New York's Carnegie Hall and the Sydney Opera House in Australia. His electrifying voice has moved audiences from all walks of life, crossing generational and stylistic barriers.

Over the years, Phelps has shared the stage with some of the most elite singers and musicians to grace a concert stage. On Friday, September 7, Phelps will team with three of music's talented vocalists as he partners with popular musical trio Cana's Voice to present The Big Voice Tour at Immanuel Baptist Church located at 28355 E Baseline in Highland, CA. This event is expected to attract listeners of all ages, and will be a night the entire family will enjoy.
Comprised of iconic Gospel singers, Jody McBrayer (formerly of Avalon), TaRanda Greene (formerly of The Greenes) and Doug Anderson (formerly of Signature Sound), Cana's Voice is quickly capturing the attention of music lovers from varying genres. In 2016, the trio released their very first recording, "This Changes Everything," which has appeared in Soundscans' Top 20 Sales for Inspirational recordings since its release.
Make plans to be a part of The Big Voice Tour stop in the Highland area, at the Immanuel Baptist Church in Highland, CA. Complete information is available online at www.imcconcerts.com or by calling 1-800-965-9324. Group ticket information is available by calling 423-218-1926. Join David Phelps and Cana's Voice in Highland on Friday, September 7, 2018 at 7:00pm.