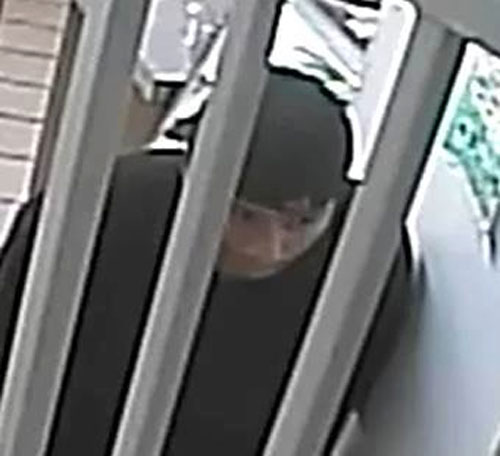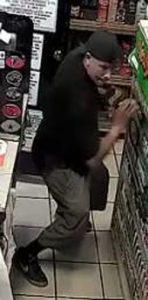 A prominent family-run establishment on Highland and Sierra Way owned by Jerry and Nardine Iskander and their daughter Manal, the Green Shack, has been serving the community since 1978 and fostered relationships with a broad and loyal customer base that is incensed by news of a recent break-in.
While Jerry was undergoing open-heart surgery and the family at his side, three Hispanic male perpetrators, on Friday, Aug. 26 at 2:30 a.m., trespassed onto the property and within minutes took off with a safe. Fortunately there wasn't a significant amount of cash in the safe.

According to Manal, one of the men seemed to have experience in professional glass because he effortlessly removed the glass from the front door without causing any damage in under six seconds. Police were dispatched, but theirs was not a high priority that night, and a Customer Service Officer arrived around 9 a.m.
In the meantime Manal conducted her own investigative work through the use of high-definition video cameras that captured their faces quite clearly. These were subsequently posted on social media that has since gone viral; it was shared 383 times, with over 200 comments and 45,000 views.
"I am very grateful for the community for rallying around me," Manal said. "The end goal is for them to be caught, but if not, that they know that they are being blasted all over the Internet, and they will be recognized by someone."
According to Manal this community has expressed its contempt for these types of crimes and will not stand for it anymore. Through social media the public is able to take these incidents into their own hands by sharing pictures and videos in an effort to identify criminals.
"I hope the public humiliation through social media will deter the robbers who robbed us from future crimes, and others from committing other crimes," Manal said.
A detective has been assigned to the case.
The getaway vehicle is an early 2000 model 1500 Chevy Silverado truck with chrome wheels and used for commercial glass replacement and removal. Anyone with any information is asked to call the San Bernardino Police Department at (909) 384-5742 or Manal Iskander at (951) 212-4320.
The video can be seen on YouTube