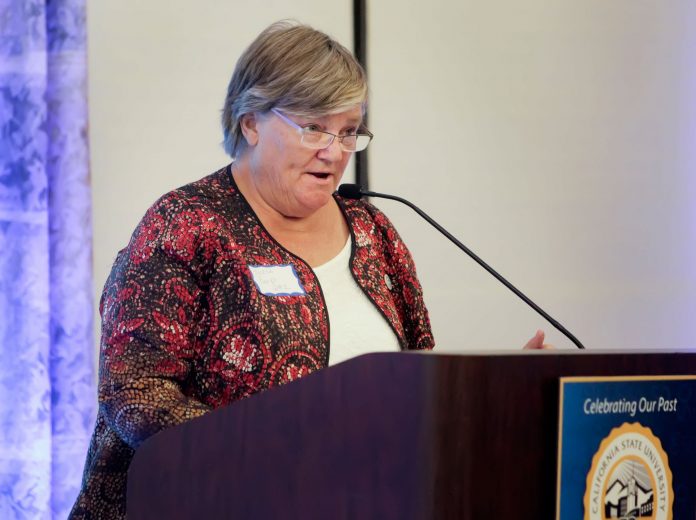 On Saturday, September 8, at 2:30 p.m., the Colton Area Museum's (CAM) guest speaker program will feature Suzie Earp, local historian and researcher with Water Resources Institute, California State University, San Bernardino.
Suzie Earp earned a B.A. in History and is completing an M.A. in Interdisciplinary Studies at California State University, San Bernardino.

Her talk, which will include background information about local demographics and a brief history of floods in San Bernardino, emphasizes the human and social side of natural disasters: experiences and consequences. Suzie Earp will share stories and images of the great 1938 flood in southern California. Earp has more than 150 pictures of the flood itself along with an extraordinary 1938 home movie.
During the presentation, she will also show before and after shots of specific locations that were impacted by the flood, including Mill and E streets in San Bernardino and the Southern Pacific Yards in Colton.
Community residents and visitors alike are invited to attend this exciting event on September 8 at 2:30 p.m. The Colton Area Museum offers an interesting slate of guest speakers throughout the year.  They represent a wide variety of perspectives and experiences that are not only informative, but inspirational for those who want to know more about Colton's History – past, present, and future.
The CAM will be open that day, September 8, 11 a.m. – 2 p.m. providing the opportunity to see the many outstanding displays of Colton history.
The CAM is located at 380 N. La Cadena Dr in Colton. Regular CAM hours are Wednesdays and Fridays from 1 p.m. – 4 p.m., and on Saturdays 11 a.m. -2 p.m.
For more information about the museum and its programs, contact the museum at (909) 824-8814, or Dr. G at (909) 213-3730.
By Dr. G