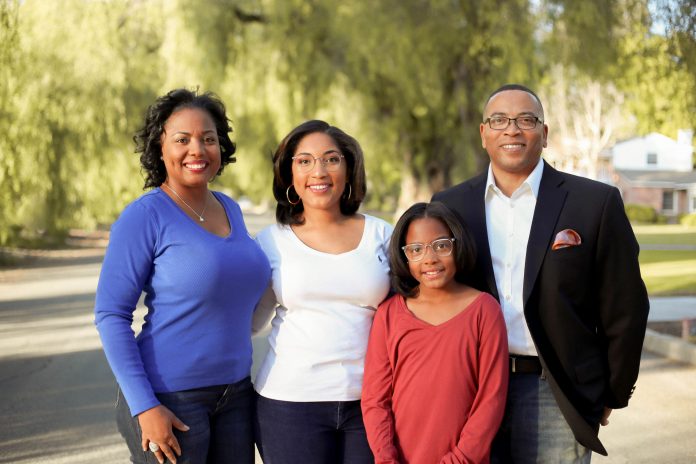 "My goal as your trustee is to continue supporting over 400,000 students in San Bernardino County, as the Vice President of the County Board of Education, Area D covers the cities of Highland, San Bernardino (San Bernardino Unified School District), Rialto (Rialto Unified School District), Wrightwood, Phelan, Pinon Hills and Oak Hills (Snowline Joint Unified School District)."
As the trustee representing Area D of the San Bernardino County Board of Education, Hardy Brown II is running for a second term on the board with goals to continue to build an Inland Empire regional conversation on education, inspire all students in San Bernardino County to master the top skills needed to compete in the 21st Century, and graduate well prepared students as they contribute to local, state, national and global communities.

It has been an honor to be a part of the "Operation Recognition Veterans Diploma Project", to support the heroes of San Bernardino County. During times of war, thousands of young men and women across this country left high school and the comforts of home to serve gallantly in the armed forces. Their sacrifices ensured our freedom and shaped the course of history throughout the world. After the wars ended, many of these veterans were not able to finish high school for various reasons but led productive lives and helped build our communities. Offered in partnership with the San Bernardino County Superintendent of Schools and the county's Department of Veterans Affairs, we recognize veterans from World War II, the Korean War and Vietnam War. This event is for veterans or family members of those who are deceased, awarding high school diplomas to those who met the qualifications. I was also humbled that the regionally recognized District Student Advisory Committee (comprised of 24 middle and highs school students) in the Rialto Unified School District selected me as one of their mentors/leaders who advocates for them.
"I have consistently worked with thousands of students, introducing them to college and career opportunities including college acceptance and scholarships at the annual college fair. I have worked with education leaders in both San Bernardino and Riverside counties on increasing graduation rates and lowering suspensions among our most affected communities and led the San Bernardino County Board of Education efforts to study best practices of effective teachers that have been successful in teaching African American students. This effort produced the African American Task Force, the first of its kind in San Bernardino County," he said.
Brown has over 22 years experience in Social Impact , Community Relations, Fundraising, College Career Development and solicitation of major gifts for multiple national and regional organizations. He serves as the Board Chair of the Black Voice Foundation where he manages all programming, including an annual Footsteps to Freedom Underground Railroad Tour for educators. And has led conversations on empathy and history with hundreds of teachers and thousands of students where learners gain knowledge and expertise of freedom movements. Hardy himself is a life long learner. He continues to research and acquire thousands of historical artifacts in order to promote the importance of empathy through history.
An alumnus of the the nation's first HBCU, Wilberforce University, Brown recently returned to school after 24 years to completed his Master of Arts degree from Claremont Lincoln University. One of Brown's goals was to teach young scholars, including his daughters, that it is okay to find your passion.
Brown has volunteered his time as a board member for the Girl Scouts, United Way, the Legislative Committee for the California School Board Association, and serves on the Board of Advisors for Executive Education at Howard University in Washington D.C. Brown has been a diversity columnist for the National Association of Colleges and Employers and the Black Voice Newspaper and is also a member of Alpha Phi Alpha Fraternity.
Hardy has been married to his wife Sonietta for 22 years, and together they have two daughters, Peyton, 10 year old dancer and scholar and Jordan, a Senior History Major at Spelman College in Atlanta, Ga.
Hardy Brown for San Bernardino County Board of Education #1368845
Sponsored political ad