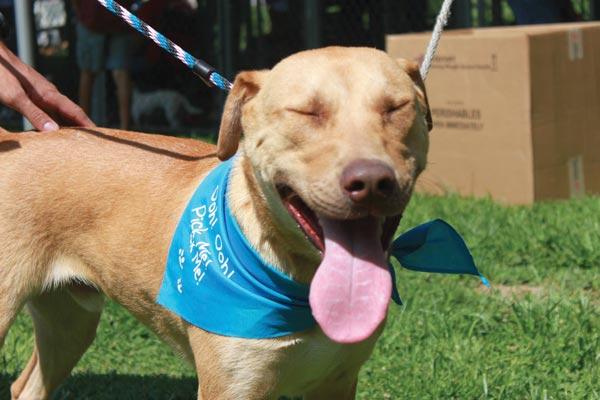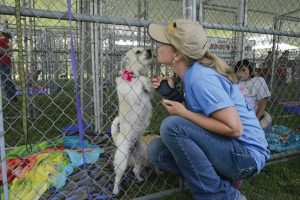 Looking to add a new furry member to the family?
The Homeward Bound Mega Pet adoption this weekend at Yucaipa Community Park will have more than 200 dogs and cats ready to move into a forever home.

From huge tailwaggers, fuzzy doe-eyed cats to kittens and puppies — you name it, animals of all ages, sizes and breeds from San Bernardino County-area animal rescue groups will put their best paw forward in hopes of finding family.
"For the past six years, we have partnered with a number of agencies dedicated to finding loving homes for animals in need of adoption," said Brian Cronin, division chief of Animal Care and Control, in a news release. "We look forward to continuing our tradition of finding homes for hundreds of animals at this year's event."
From 10 a.m. to 4 p.m., both Saturday and Sunday, pet seekers can peruse through aisles of kennels and cages to find the perfect pet match from Yucaipa Animal Placement Society, Devore Animal Shelter, Labs and Friends, Guardian Angel Pet Rescue, Inc., REDlands Friends of Shelter Animals, Luna Siberian Rescue and 10 other groups.
And there'll be more than just pet adoptions.
Yucaipa Animal Hospital will provide low-cost vaccinations and microchipping. On-site licensing will be available for residents of Yucaipa and the unincorporated areas of San Bernardino County.
Vendors, food, raffles and pet treats will also be available in addition to Nala's Corner Premium Pet Products offering samples of their fido-friendly ice cream, Puppy Scoops, to keep pets cool. Fans of the product will have the opportunity to purchase the ice cream before it hits the company's website.
Members of The 501st Legion will be walking the park and available for photos with your new pet. The annual pet adoption is a partnership between San Bernardino County Animal Care and Control, the Animals aRe First Fund, the Humane Society of San Bernardino Valley and the Yucaipa Animal Placement Society.
Admission is free and parking will be available at the Rick McCown Soccer Complex, 34240 Oak Glen Road in Yucaipa, and is directly adjacent to the area within Yucaipa Regional Park.
To learn more about the event, for updates or to view adoptable pets, visit the agency's Facebook page at facebook.com/HomewardBoundPets or call 909-386-9820.