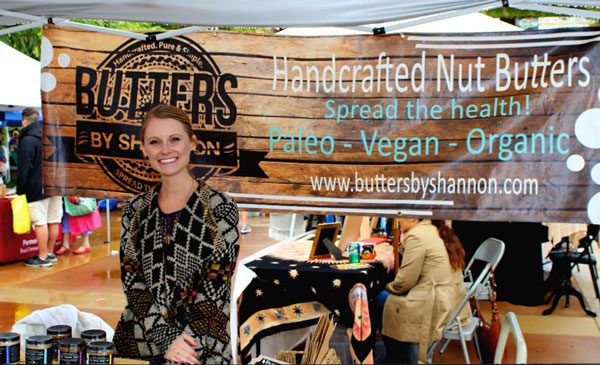 Colleen Maloney-Hinds founded The Herbivore Festival three years ago with the idea of creating a one-stop destination for those looking for information on how to adopt a plant-based lifestyle.
The goal of the event – set for May 6 at Crafton Hills College in Yucaipa – is to squash myths and misconceptions associated with the idea in a judgement-free zone and family-friendly environment.

"There are so many benefits of going vegan, from improving your health to saving animals," Maloney-Hinds said by phone last week. "I wanted to create something that put everything in one place to help give someone a jumpstart to make the transition whether for their health, the health of animals, or the health of the environment."
Maloney-Hinds knows making a switch is not always easy.
Like many, the department chair and professor of kinesiology and health at Crafton was not raised vegan. But a wake-up call about 18 years ago created a path for her to start making the change to vegetarianism and then to full-time veganism.
With that in mind, Maloney-Hinds started the festival with the goal of creating a smoother transition for others looking to follow in her footsteps.
The May festival is jam-packed with vendors, demonstrations and talks from experts in the field. For example, Matthew Braun, an outreach coordinator for People for the Ethical Treatment of Animals (PETA), will lead a chat on how to lead an animal rights protest, while Amanda Plunkett, a bee advocate based in the Inland Empire, hosts a discussion on the decline of pollinators.
Best of all, Maloney-Hinds said, all activities are free.
"Here is the information. Take it or leave it," she said with a chuckle. "But actually, a lot of this information has been previously blocked from us. We have so many people thinking they are getting their milk from happy cows roaming around, grazing on grass. But a lot of people do not realize that's not always the case.
"I don't expect everyone who attends the festival to stop eating meat all together," Maloney-Hinds said. "But if it could make you eat one less hamburger, that little piece makes a big impact across the board."
The Herbivore Festival runs from 11 a.m. to 6 p.m. May 6 at Crafton Hills College, 11711 Sand Canyon Road, Yucaipa.  A full list of events and participating vendors is available online at www.herbivorefestival.com.  For additional information, go to www.facebook.com/herbivorefestival.