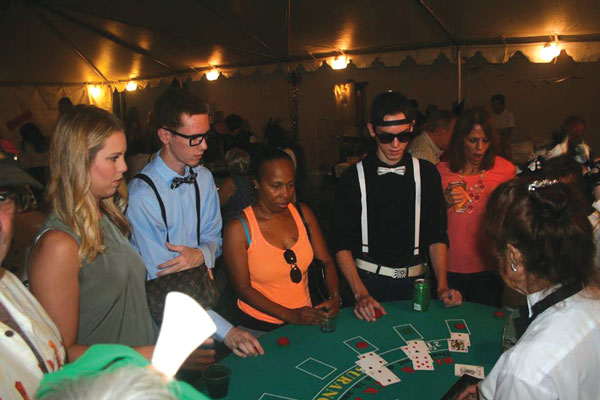 Put on your best poker face — it's time to Ante Up for Animals with the Humane Society of San Bernardino Valley.
The group will host its annual Casino Night and Dog House Auction "Howler-ween" fundraiser from 6:30 to 10:30 p.m. Oct. 28 at the humane society, 374 West Orange Show Road in San Bernardino. Doors open at 6 p.m.

As part of casino night, guests 21 and older can gamble the night away and have the opportunity to win several high-end raffle prize packages including four park hopper tickets to Disneyland, four tickets to Knott's Berry Farm and a Bridgeport vacation package.
Not much of a gambler?
Act like one by dressing up as a high roller or in a spooky costume and enter the annual costume contest to earn bragging rights as HSSBV's Best Costume winner. Contest must be entered by 8 p.m. and winner will be announced at 8:30 p.m.
Games, music, pumpkin decorating and food will be available.
This year's auction will feature birdhouses in addition to hand-made dog houses.
Tickets are $25 for single admission or $40 for couples and can be purchased by calling 909-386-1400 ext 218 or by visiting www.hssbv.org.
Ticket price includes entry to the event, food, drink ticket, raffle ticket, and $100 in Casino Cash.
Proceeds from casino night will benefit HSSBV's programs and services.
To learn more call 909-386-1400.