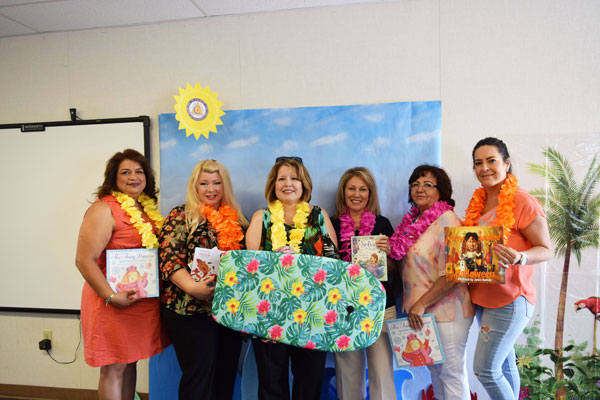 More than 700 books were given to 228 children at the annual CJUSD Student Services' Summer Book Giveaway, held on Wednesday, June 20.
This fun event, held at the district's Hermosa Center, allowed children to each take home new books that were donated to the district by non-profit organizations. Children also received school supplies, stuffed animals, snacks and other fun items. The 112 families who visited also had a chance to pose in tropical vacation-themed photo stations. 

The book giveaway supports a district-wide effort to ensure that every student is reading at grade level. Research shows that literacy is critical to future success and events such as the Summer Book Giveaway ensure that every child has the tools they need to be successful readers.
"The district's charge has been Today's Readers – Tomorrow's Leaders. Student Services wanted to provide students with books to read during summer break." noted Patricia Carrasco, the district's Enrollment Specialist District and Foster/Homeless Liaison.