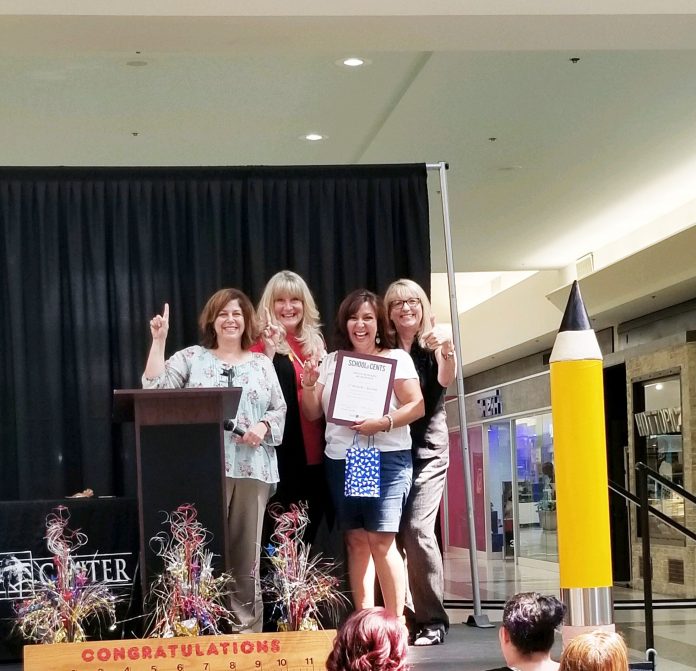 School Cents is celebrating 20 years of helping schools to purchase supplies with its sponsor Macy's San Bernardino! The program, which supports 20 local elementary schools each year, launched last Saturday (September 1, 2018) and will run through June 30, 2019. Participating schools are rewarded when receipts are submitted from stores and restaurants located at Inland Center Mall, plus receive bonus points for participation in mall sponsored community events.
Inland Center Mall has contributed over $215,400 to local elementary schools through this program.

The 2018-19 program will contribute an additional $11,350 to local schools at an awards ceremony in June 2019. The First Place winner will receive $2,000 and remaining schools will earn based on performance with a minimum award of $250.
"We're are so excited to continue the mall's School Cents program which is now in its 20th year with our sponsor Macy's San Bernardino. This program helps local schools with much needed funding for supplies and student projects. We've been much honored to work with such outstanding elementary schools and are so happy to continue this program again for the 2018-19 school year." Terri Relf, Senior Marketing Manager for Inland Center Mall.