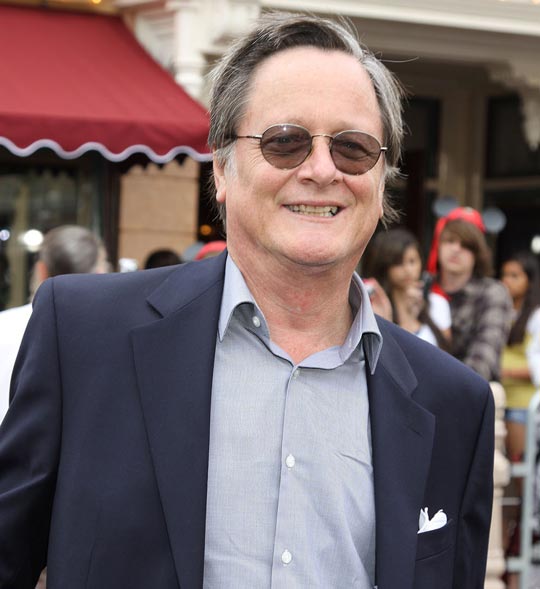 In the world of science fiction and complete fantasy, there could be a sixth edition of Disney-produced series entitled Pirates of the Caribbean: Invaders from Muscoy. Long time Muscoy resident and creative writer Tim Powers has already published a short story with a Muscoy back drop. It's significant since Powers wrote the 325-page novel called On Stranger Tides which inspired the characters and storyline for Disney's record-setting motion picture, "Pirates of the Caribbean: On Stranger Tides."
Powers isn't saying, but since he's showing interest in Muscoy history, could that be the prelude to Jerry Bruckheimer and Johnny Depp bringing Muscoy to the big screen? This total fantasy doesn't seem that far from reality since Disney just renewed its working agreement with Powers. The newest option with On Stranger Tides came just weeks after Disney released the fifth in the series entitled "Pirates of the Caribbean: Dead Men Tell No Lies."

With an estimated $230 million to produce each Pirate episode, using Muscoy as a location can save Disney a good portion of that cost. Most of the special effects are already built-in. Muscoy's pirate-like environment features almost nightly cannon-like gunshots, bootleg fireworks explosions, and a community of camera-ready background extras.
Powers says he and his wife enjoy living in Muscoy. He considers it a quiet place where he can concentrate on his writing. So far he does not know anything about Muscoy's intriguing history.
He moved to Muscoy in 1996 after his landlady in Santa Ana wanted to move into her apartment. "We found Muscoy to be affordable. We love it. Large lots. Big trees. There is an agriculture clause that allows horses, chickens, goats. Lots of birds. It's the exact opposite of urban life where you always hear sirens." He was born in Buffalo, NY and moved to California at 8, graduating from Cal State Fullerton in 1976.
Powers, 65, said he wrote On Stranger Tides in 1987 but Disney did not purchase its rights until 2007. Principal movie screen writers Ted Elliott and Terry Rossio came across On Stranger Tides and approached Powers' agent.
"The finished product maybe resembles five percent of my book. They used elements of my Blackbeard the Pirate and the parts with the Fountain of Youth," said Powers, who did not say how much he profited. "I am very pleased with the way Disney has treated me."
He explained that Disney did not buy On Stranger Tides outright, only the exclusive right to use it. They have paid him in 18-month increments for ten years. Powers says he's satisfied with the money because it comes up front. He can still earn more from sales under a complicated formula once Pirates of the Caribbean: On Stranger Tides shows a net profit.
According to public records and the Los Angeles Times, Tim Powers is listed near the top of the lengthy production sheet for Pirates of the Caribbean: On Stranger Tides. When released it was the tenth highest grossing film of all-time.
By exceeding the $2 billion mark, it was the second most successful in the Pirates series. But with a cast and crew that exceeded one thousand and additional soaring production costs, On Stranger Tides was the least net profitable in the series. Powers visited the set when some of the filming took place at Universal Studio's.
"I chatted with Johnny Depp while he was in his pirates regalia. It was moving very slow. We didn't stay long."
Powers likened the success of his novel to winning the lottery, saying that when he wrote On Stranger Tides, he never thought about it becoming a movie.
"Very few can write a book with a movie in mind. In fact, it is counter-productive. There are too many alterations. You just can't guess like that in advance."
Although he has never done so, Powers says it is now easier to get a book self-published, but harder to get to big publishers, saying those who are Internet savvy are at an advantage. Powers still recommends going first through an established publishing house even though they are getting more selective.
Some reviewer's see Powers' influence on the Pirates series starting from the second episode. He claims no association to the latest release of "Dead Men Tell No Tales," although its publicity could help increase sales of his book. He would also gain a percentage from sales of a Pirates of the Caribbean box set. On Stranger Tides also inspired the Monkey Island franchise of video games produced by LucasArts.
Thus far, Powers has 22 published works, the first happened in 1979. Among his honors is a two-time winner of the World Fantasy Award.
He currently teaches at the Orange County School of Arts, Santa Ana and has taught at the University of Redlands. He is recognized in the Middle East, Russia, Turkey, China and Latin America. Asked if he is recognized in Muscoy, "No. Not ever."