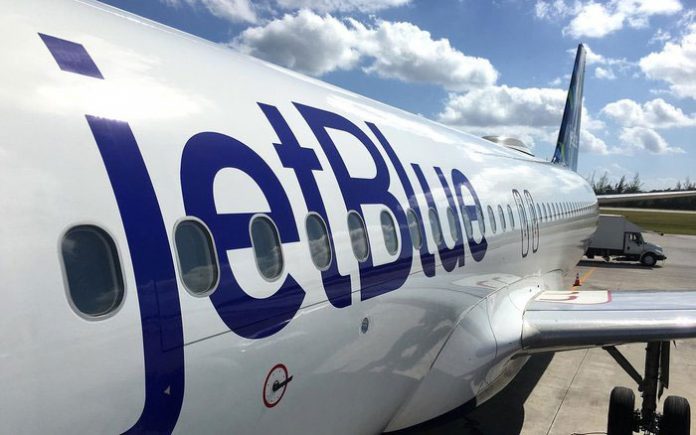 Encouraged by the surge in customer demand in the Inland Empire, JetBlue is returning to Ontario International Airport a decade later, with the start of new coastal service from New York's John F. Kennedy Airport to Ontario, landing just before 10 p.m. local time tonight. Ontario becomes JetBlue's tenth city served in California and the 73rd nonstop destination from New York-JFK.
"This is a great day for our airport and region as we welcome back JetBlue and its nonstop service to New York," said Alan D. Wapner, president of the Ontario International Airport Authority. "Their return has been highly anticipated by business and leisure travelers and shows that Ontario is the place to be in Southern California aviation, with our first-rate facilities, hassle-free experience and extraordinary customer base."

Ontario International Airport serves some six million people in San Bernardino and Riverside counties, as well as portions of Orange and Los Angeles counties. The Inland Empire has become one of the fastest growing metro areas in California due to its affordable home prices, new construction, and a growing nightlife and cultural scene. The San Bernardino-Riverside- Ontario metro area is on track to grow by some two million people over the next three decades and Ontario International Airport has demonstrated it is committed to supporting that growth.
All Ontario flights will be operated on JetBlue's Airbus A320 aircraft featuring the airline's award- winning service with comfortable seating; complimentary and unlimited name-brand snacks; more than 100 channels of free SIRIUSXM® radio programming and 36 channels of free, live DIRECTV® programming on personal seatback televisions; free Fly-Fi high-speed wireless internet (a), and the most legroom in coach. (b)
(a)  Fly-Fi is not available on flights operating outside of the contiguous U.S. For flights originating outside of the contiguous U.S., Fly-Fi will be available once the aircraft returns to the coverage area. Fly-Fi is available on all JetBlue-operated flights.
(b)  JetBlue offers the most legroom in coach based on average fleet-wide seat pitch for U.S. airlines.