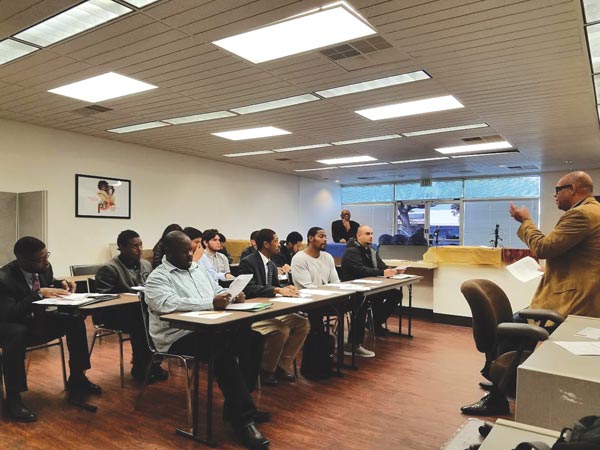 A handful of area residents are better prepared for the job market after a recent workshop held at the Rialto Resource Center.
Representatives from Rialto's Veolia Water North America, The Metropolitan Water District of Southern California and the African American Water Leadership Coalition hosted a resume building and job information workshop to help job seekers in the city and throughout the Inland-area become candidates for a pre-apprentice program available through the Metropolitan Water District.

The guided workshop offered tips, resource information from representatives and opportunities to update resumes with the needed wordage to land the job for 17 available positions with the company, and there's opportunity for more, said Veolia Rialto General Manager Clarence Mansell.
An information workshop for an upcoming position and promotion into a Wastewater Treatment Operator with the City of Los Angeles is planned March 4 at 9 a.m.
"Our goal is to help get job seekers through that first phase and getting them through the doors," Mansell said.
Those interested are asked to bring a copy of their resume. Computers will be available for job seekers to update their resumes.
For more information visit the Rialto Resource Center at 141 Riverside Ave. in Rialto or call 909-874-6000.