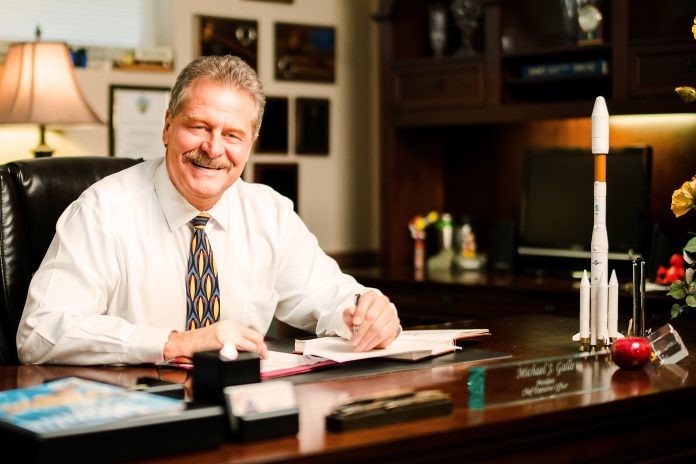 Kelly Space & Technology, Inc. has entered into a license agreement with NASA to commercially develop patented Kelly Space and NASA reusable space launch technologies. The resulting space launch system provides significant cost and operational advantages over current launch services targeting the growing international small satellite market.
Mike Gallo, Co-founder, President and CEO of Kelly Space has been appointed Managing Director and Chief Technology Officer for a subsidiary company, Fenix Space, Inc., specially formed for this project. "I was committed to running for Mayor of the City of San Bernardino because I brought different skill sets in attracting investment to our community", he said. "Given my current obligations as the single largest shareholder, inventor and patent holder of company technologies, I need to remain fully engaged in this endeavor which would not allow me to serve as a full-time mayor", he explained.

Mike continues, "In addition, this tremendous opportunity for San Bernardino and our national space interests drove my decision to focus on this important and exciting venture. I would ask my supporters to join me in assisting Mayor Carey Davis in his reelection campaign." When asked about his decision to lend support to Mayor Carey Davis, he replied, "While my decision to exit the campaign was one of the most difficult decisions I have had to make, I am encouraged that Mayor Davis has committed to embrace many of my proposed initiatives in helping to build San Bernardino's future. I love this City and will continue to advocate for the initiatives I believe will help propel our City forward."
Mayor Carey Davis responded, "Mike Gallo is a dedicated community leader who works tirelessly to improve education and our quality of life in San Bernardino. I am honored to have his endorsement, and I look forward to working closely with Mike as we continue to make San Bernardino a better place to live, work, and visit."
Mike stated that he will remain committed to education, workforce investment and economic development in the city, region and state. Mike will also continue to serve as a board member of the San Bernardino City Unified School District and as a Governor appointee to the California State Workforce Development Board, continuing his mission to assist our City, students and residents in achieving economic prosperity.
"In these roles, I will continue my focus on providing career pathway, applied learning experiences and internship/work-based opportunities for our students and their families. We have experienced tremendous growth in our graduation rates, student engagement and college and career opportunities for students in our district."
Mike's new role as Managing Director and Chief Technology Officer for this exciting space project will expand business interests in our City and provide opportunities for residents to pursue careers in advanced technology development.
"I want to thank my supporters for believing that we can transform San Bernardino into a thriving and prosperous community and ask that you actively engage in these efforts. Together we can achieve our vision for a vibrant San Bernardino."