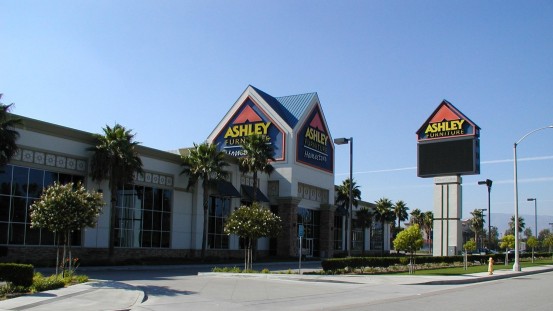 A protest will be taking place near the Ashley Furniture Homestore and warehouses in Colton at 10 a.m. on Labor Day. Employees believe the company is terminating their employment in order to prevent potential unionizing.
"After almost a year of trying to organize for better safety, raises, workplace security and better treatment by management, over 800 employees from Ashley Furniture were retaliated against and were terminated," displaced worker Israel Naja expressed in a written statement. "The actions have devastated the workers, their families and their communities. We are asking for answers and help to restore the workers.

Nearly 850 employees of Colton's manufacturing plant were told on August 26 that they would be out of a job as of October 25.
A statement released by the company explained that Colton's bedding and upholstery production will be absorbed by their other manufacturing facilities.  "By shifting the majority of Colton production to other U.S. facilities we will create more efficiency and better use of existing capacity in our manufacturing network," the statement reads.
Naja shared an undated letter drafted by Ashley Furniture Chief Executive Officer Todd Wanek–asking employees to reconsider unionizing.
"Please give time to think about what your vote will mean, I hope you feel as strongly as I do that we are family, one that is not perfect but one that we know is better when we work together directly to resolve our challenges," reads the letter. "At the end of the day, I hope you share my belief that voting "NO" to the union is the right decision."
As of press time there has been no response by Ashley Furniture representatives.
State senator Connie Leyva (D-Chino) is expected to be in attendance, along with other labor organizers.
"We felt that we were alone until we reached out to the community and found that they stood with us," said Ashley worker Roselia Serrano. "We are honored that Senator Connie Leyva is helping us with action, not just words."