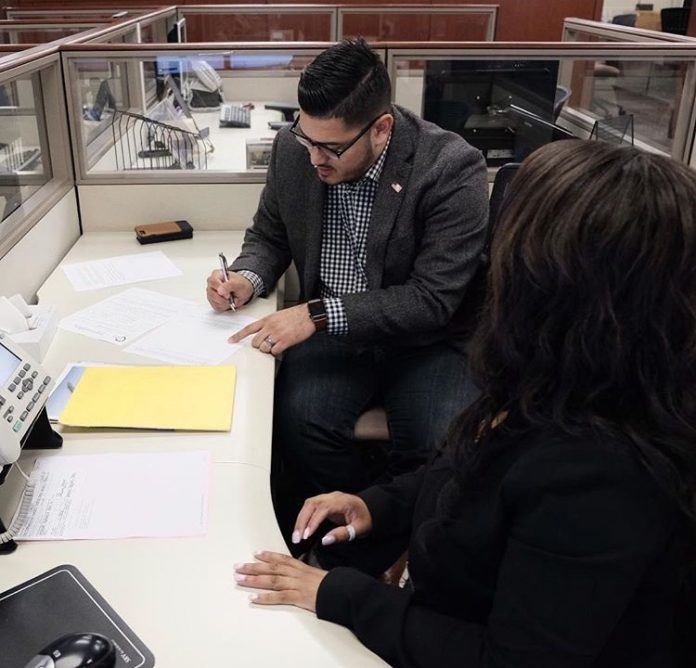 Small business owner and community leader Kareem Gongora has announced his candidacy to fill a vacant seat on the Fontana Unified School District Board of Education.
Gongora, 29, filed his candidacy papers through the San Bernardino County Registrar of Voters on Friday morning. As of July 22, the father of three is the only resident to officially enter his name for the special school board election.

Gongora sits on numerous parental advisory councils, including the San Bernardino County Superintendent Committee on School District Organization. He's also previously served as a planning commissioner for the City of Fontana. He said he's running for the vacant position because he hopes to contribute to the district's continuing improvements and provide quality and safe education to students.
"I grew up in Fontana, and I am a product of the Fontana Unified School District," Gongora said in a prepared statement. "As Fontana continues to grow, we must work together to improve our education system, build collaborative partnerships with community organizations and businesses, and prepare students for limitless opportunities."
Gongora was previously one of two individuals considered by the school district to fill the vacant seat left behind by Jesse Armendarez, who was elected into the City Council by voters last November. The Board of Education failed to make an appointment–leading to the upcoming special election that could cost the district hundreds of thousands of dollars , according to a report by the Fontana Herald News.
The winner of the special election will serve the remainder of Armendarez's term–one year–and will have to run for the seat again during the 2018 General Election slated for next November.
Fontana residents interested in entering the FUSD special election can do so by filing candidate documents at the San Bernardino County Elections Office, located at 777 E. Rialto Avenue in San Bernardino. Business hours are Monday through Friday 8 a.m. to 5 p.m.