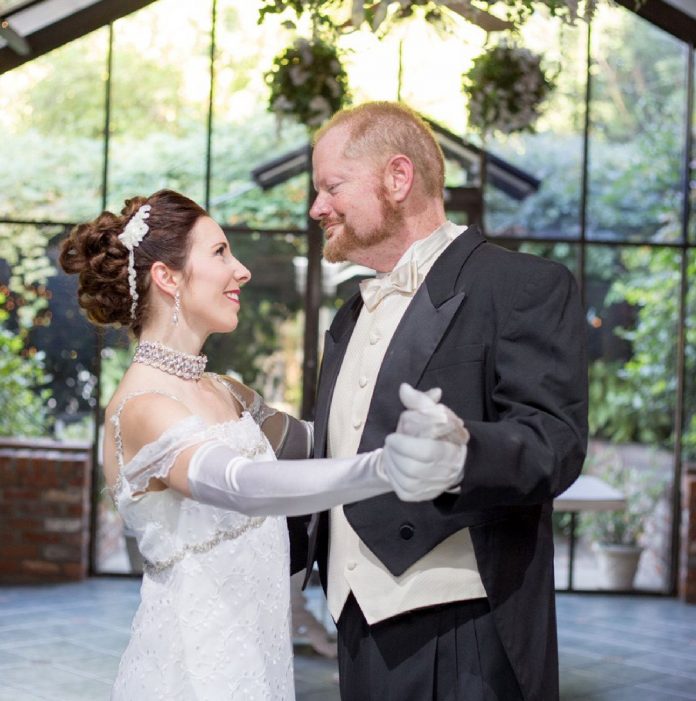 "LifeHouse Theater launches its 25th silver anniversary season with the classic Broadway musical, "My Fair Lady."  Based on George Bernard Shaw's play Pygmalion, with book, music, and lyrics by Lerner and Loewe, "My Fair Lady" is gloriously triumphant and beloved the world over.  The tale of a cockney flower girl transformed into an elegant lady features one of the musical theatre's greatest scores and witty social commentary.
Beginning with "My Fair Lady," LifeHouse Theater will present performances at a new earlier start time.  Matinees will not begin at 2:00 pm with evening performances beginning at 7:00 pm.

"We are thrilled to be able to enter our 25th anniversary season with one of the most well-loved and iconic Broadway musicals," commented LifeHouse founder and president Wayne R. Scott.  "After listening to our audience's feedback, we are also happy to be presenting our productions at the new earlier times."
Performances begin Saturday, October 13, 2018, at 7:00 PM and will continue on weekends through November 11, 2018.  Performances are Fridays at 7:00 PM, Saturdays at 2:00 PM (except opening weekend) and 7:00 PM and Sundays at 2:00 PM.  In addition to the weekend performances, there will be a special weekday performance on Thursday, November 8 at 7:00 PM.  The performances on Friday, November 2 will also feature an interpreted presentation for the deaf.
Regular advance ticket prices for each production are $20 or $26 for adults and $10 or $13 for children ages 3-11 (no children under 3 are admitted) and can be purchased over the phone with a Visa or MasterCard by calling (909) 335-3037.  Tickets are available online at boxoffice.lifehousetheater.com. Checks can also be mailed to LifeHouse, provided reservations are made far enough in advance.  Tickets may also be purchased in person at the box office, which is open Fridays from 1:00 PM to 6:00 PM and one hour prior to performance times on the weekends.  Tickets are $2 more the day of the performance. Group rates are available for groups of ten or more.  Guests are encouraged to reserve seats early as performances do sell out.
"My Fair Lady," with book and lyrics by Alan Jay Lerner and music by Frederick Loewe, is presented through special arrangement with Music Theatre International.  The musical is directed by veteran LifeHouse performer and director Jana Smith, who previously directed the hit original musical "Anne of Green Gables."   Smith is joined on production staff by assistant director Priscilla George, Choreographer Michael Milligan,  and music director Autumn Manson. Costumes are by Machir Lakofka.
"My Fair Lady" features Emilie Helvey as Eliza Doolittle and Michael Slusser as Henry Higgins.  Also featured are Nick Diliberto as Colonel Pickering, Jonathan Bushey as Alfred P. Doolittle, Jordan Crother as Freddy Eynsford-Hill, Sue Ann Staake as Mrs. Higgins, Britany Waring as Mrs. Pearce, Kyle Ryan and Jamie, Aaron Yañez as Harry, and Paul Zanone as Zoltan Karpathy.
LifeHouse Theater's 25th silver anniversary season continues with the popular Christmas musical, "It's A Wonderful Life!" (November 24 – December 23, 2018), followed by the new jazz musical "Prodigal Son" (January 5 – 27, 2019), "Phantom of the Opera" (February 9 – March 17, 2019), "Pilgrim's Progress" (March 30 – April 28, 2019), "Treasure Island" (May 11 – June 9, 2019), Disney's "Mary Poppins" (June 22 – July 21, 2019), "Les Miserablès: A New Drama" (August 3 – September 1, 2019) and "Cinderella" (September 14 – October 20, 2019).  Money-saving season passes are now on sale at the LifeHouse Theater Box Office.
The theater is located at 1135 N. Church St. in Redlands, next to the Redlands Christian School.  Free parking is available in the back of the theater.  More information is available by visiting the theater website at www.lifehousetheater.com.  For more information, please call (909) 335-3037.