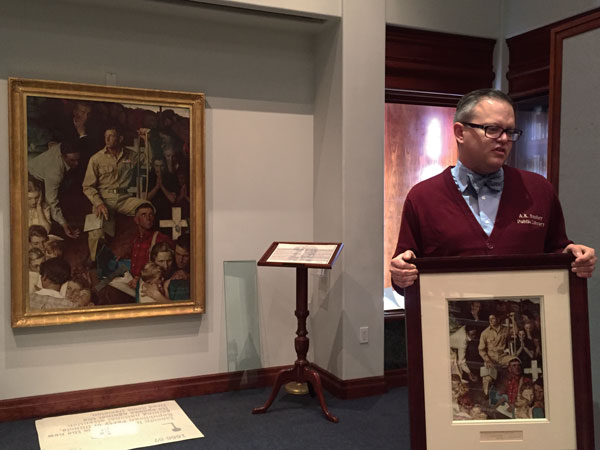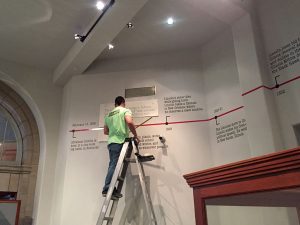 The Lincoln Memorial Shrine in Redlands will celebrate its 45th annual Open House Saturday.
Starting at 10 a.m., this year's event will feature several new exhibits on display at the museum and Civil War and re-enactor groups throughout Smiley Park, along with the Lincoln Pilgrimage, a program hosted by the Grayback District of California Inland Empire Council, Boy Scouts of America since 1940.

Festivities begin at 10 a.m. with the Lincoln Pilgrimage, which starts at Redlands High School. Participants will walk down Citrus Avenue to Eureka Street and arrive at the Lincoln Shrine where a brief program and flag raising ceremony will take place. The Pilgrimage will feature President Abraham Lincoln and General Ulysses S. Grant presenters traveling on a horse-drawn carriage led by the members of the 7th Michigan Cavalry. The program will include a welcome by Redlands Mayor Paul Foster, and remarks by President Lincoln presenter Scott Nelson.
Following the Pilgrimage will be the Open House celebration at 11 a.m.
New exhibitions this year will include recent additions to the Shrine collections related to the history of slavery and its role in the Civil War; a study of "Thoughts on Peace on Lincoln's Birthday," the museum's prized Norman Rockwell oil painting; and a commemoration of Ewart Watchorn's service during World War I. Ewart was the son of Shrine donors Robert and Alma Watchorn and the person in whose memory the museum was dedicated., according to a news release.
In addition to new exhibits, the Open House will also feature dozens of Civil War re-enactors, including artillery demonstrations by the always-popular 1st Pennsylvania Light Artillery, members of the 7th Michigan Volunteer cavalry on horseback, a display on Civil War surgery by Dr. Malarkey, and President Lincoln presenter Robert Broski presenting a stirring rendition of the Gettysburg Address. The Inland Empire LEGO User Group will also return to display their LEGO Civil War battle scene and Abraham Lincoln LEGO figure.
The Lincoln Memorial Shrine is at 125 W. Vine St. in Redlands. Admission is free. To learn more 909 798-7632 or visit www.lincolnshrine.org.