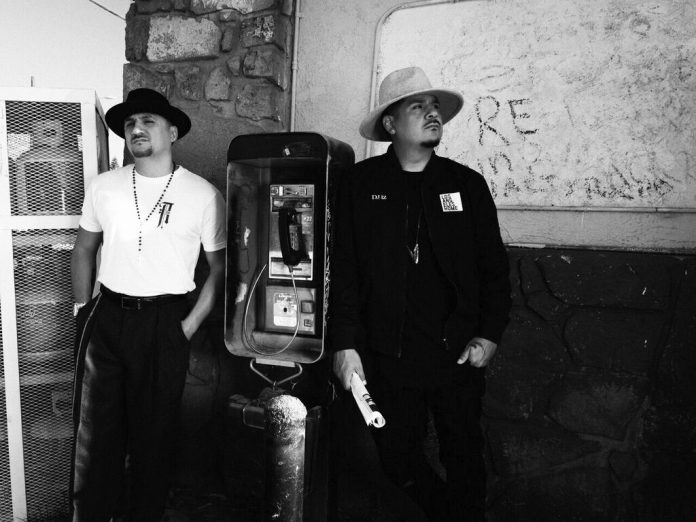 The Avila Brothers, Bobby and IZ, both Colton natives who later moved to Rialto, have a passion and successful track record in music. The pair have had mega musical success of their own and have written, produced and performed with everyone from Janet Jackson, to Gwen Stefani, Usher and even Earth Wind & Fire…just to name a few.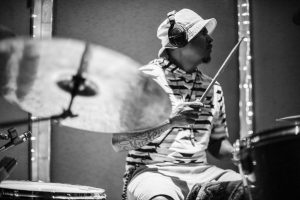 Bobby is a vocalist, songwriter, producer and musician; while IZ is a DJ, songwriter, producer and musician.

According to an official press release, the Avila Brothers worked on seven songs on Usher's Confessions album, which debuted at #1 on Billboard's Top 200 Albums chart and sold 1.1 million in its first week and also won a Grammy for Best R&B Album of the Year.
The fraternal duo also wrote and produced two songs for Mary J. Blige's multi-platinum release entitled "The Breakthrough" and also won a Grammy for Best R&B Album of the Year. The Avila Brothers produced and wrote seven songs for Chaka Kahn's release entitled 'Funk This', which won The Avila's two Grammys for Best R&B Album of the Year and Best R&B Song written by the brothers.
"That came about in the studio around late 2003, Usher came through and we met for the first time. We were just playing music, we hit it off and just hung out before we made music. We got into his head to figure out the direction of his music, and finally came back to the studio after three or four weeks. After going through the process we ended up doing the first song which was "Truth Hurts" and it set the tone for everything; we had about seven songs on the album," said IZ.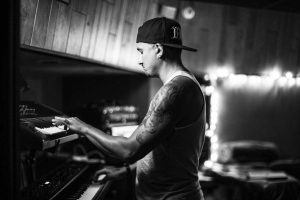 Despite the brother's success, what's most important to them is inspiring the youth.
"I think what's most important is that these kids out here in the Inland Empire know that it's possible to go beyond any limitations. To know that us two Mexican American guys came out of the same area and we were able to go beyond the Inland Empire, be influential and make an impact around the world is proof to everyone that they can achieve something big," said Bobby Ross Avila.
The brothers have continuously given back to the Inland Empire since their careers took off over 30 years ago.
IZ who has been inducted into Eisenhower High School's Hall of fame and recently donated many instruments to the school's music department.
"It's only mandatory that we give back to our community. I think when you do that you're helping the next generation achieve what you've been able to achieve. Coming out of the Inland Empire…there's not a lot of hope to achieve success. When you have success, the best you can do is give back to help others on their journey," said IZ.
The pair who have toured with New Kids on the Block, say they had to work even harder early on in their career to overcome adversity.
"When I was 12 years old I was signed to the urban department at RCA Records. The question was always, 'How do we market this guy?' Executives would say they didn't think a black DJ should be on a showcase with me. They didn't really know how to market a 'Mexican' artist. What does ethnicity have to do with good music?" said Bobby.
Speaking of good music…Bobby is making his first solo record in about 20 years; with a single being released in late 2018 or early 2019.
"I got the eye of the tiger. I'm ready to make a huge impact. It's going to be a combination of musical influences, ala Prince, Curtis Mayfield, Stevie Wonder; while including rap and a flare of today's current sounds," Bobby said.
The Avila Brothers have had a tremendous career from making certified platinum hits, to being the original co-founders of Beats by Dre headphones, to IZ landing a small role in the original Spiderman movie.
With so much left to give, Bobby and IZ, vow to continue making their hometown proud.
For more information, visit AvilaBrothers.com.