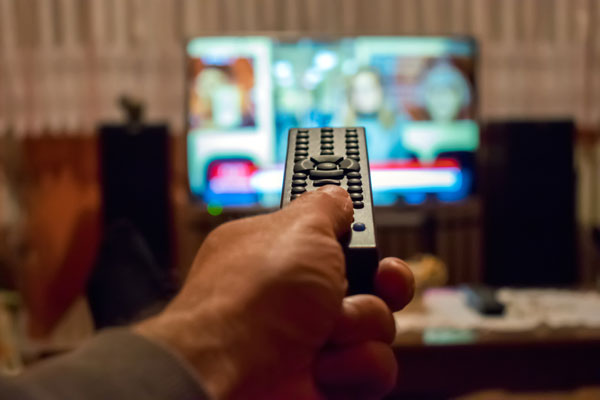 Journalism wasn't something I spoke about as a kid. The only news I saw was with my parents on Telemundo or Univision.
I still remember the day I learned about news production. As I was picking classes for my freshman year of high school, I noticed they were offering journalism as an elective course. My counselor explained the class doubled as the school newspaper. I thought to myself, "Wow, how cool would that be?"
And soon I became fully absorbed into journalism. I became editor in chief of the paper at Arroyo Valley High School and became fascinated by the power of storytelling. As journalists, we need to be able to write, be photographers, be fluent in social media, know how to edit videos and pictures, and much more.
When I graduated high school, I decided journalism was something I wanted to pursue. I wasn't quite set on what my goals were, but I was glad I had a sense of direction and dedication.
I'm currently a communications and journalism senior at Cal State University, Dominguez Hills in Carson. If things go according to my plans, I'll be graduating in the spring of 2018 with my bachelor's degree.
As part of my communications requirements to graduate, I'm required to complete an internship at a site that relates to my field of study. At first, I wasn't sure how to find an internship. I thought of places I wanted to write and work for. Everything that came to mind happened to be out of state, many of them being in New York. Everybody tells you, "Shoot for the sky." But I knew I wasn't ready. I needed guidance and I needed to gain experience.
Commuting back and forth from school is exhausting, so I knew I had to search for a place to intern close to home. I came across the Inland Empire Community News through a friend on Instagram. I started following the work of one of their editors, Anthony Victoria, and learned about their coverage. I reached out for a possible internship with them and was given a chance!
It's been a challenge because I realize I'm no longer confined to writing about the happenings of my university. I'm experiencing the world of professional journalism for the first time. So far, I've covered different events, taken photographs, written stories, and learned more about the essentials of journalism.
My biggest challenge has been overcoming my fears. I've learned that in order to receive factual and accurate information and take great photographs, it requires assertiveness and confidence. I know it's important to get over my fears to succeed in this business.
Receiving feedback for photographs, captions, and stories has been an eye-opening experience. Anthony gives me tips on how to improve my writing skills without making me feel like I'm an incompetent writer. He is critical of my work, but it also supportive of my growth.
Recently, I was able to interview a World War II veteran for a story. We sat and talked about his experience in the war and what his life was like afterwards. It was an honor to have a conversation with him because the war was something I learned about years ago. I never thought I would talk to someone who actually experienced it.
I realize reporting about the events, issues, and people of my community is important to me. Sometimes we forget that local issues are also important. Some news is good, some news is bad. However, it's important to remember that local news matters.
---
Join our newsletter for weekly wrap-ups of our community coverage, exclusive advertising opportunities and local business specials!