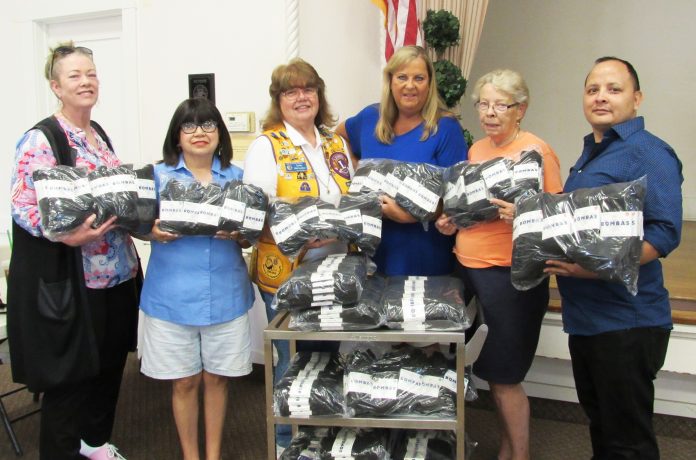 On Friday, July 12 Rialto Host Lions Club President Kathy McCracken, along with Inland Counties Legal Services representatives Linda Petite and Pablo Ramirez, met with the Colton Woman's Club to pick up a donation of 400 socks for the Trona Earthquake victims.
The socks, donated to the Colton Woman's Club by Bombas.com, will be distributed among families who have been displaced by the earthquakes in the city of Trona, near the epicenter's city of Ridgecrest. Petite estimated there were about 220 to 300 homes that had been red-tagged and deemed unsafe for occupancy in that area. After a visit to the still shaking city last week it became a priority to help those in the disaster area.

The Rialto Host Lions Club were notified that their affiliate Lions group in Ridgecrest had been called to duty as part of the National Volunteer Organizations Active in Disasters (VOAD) program. The Rialto club is also sending hygiene kits to the severely damaged region of Trona.
If you would like to help with items needed by the earthquake victims, you can contact Rialto Host Lions Club President Kathy McCracken at 909-561-1072.