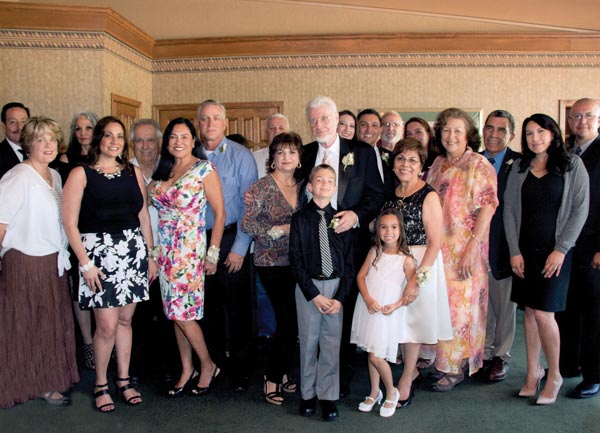 Gloria and Bill Harrison, our son-in-law Bruce Martinez, our son William David. and his wife Lisa, our grandchildren, William Alexander and Gabriella Rose and the entire Martinez, Harrison, Macias, Brown and McQueen families are humbled and overwhelmed by the outpouring of support, sympathy and condolences extended to us.
The sudden and unexpected loss of our daughter, wife, sister, aunt, cousin, friend, mentor, committed light giver and source of positivity, Diana Harrison Martinez, leaves a gaping hole not only in our lives, but the lives of all those who were touched by her kind and giving spirit.

Our family's loss is also the community's loss. But, Diana would not want us to be sad. She would want us to celebrate her life and honor her by carrying on and continuing the good works and support of the many organizations and charities, children, youth and young adults she and our families support and encourage.
We are mourning. We are broken. We are devastated. We thank you for giving us time and privacy while we cope and move through the process of saying goodbye and learning how to live without our beautiful light, Diana. We join together as a family and as friends to support all who love Diana while we traverse a path that showers us all with love and support, along with memories and truths about our dear Diana.
Diana has not left us as we each feel her hand on our shoulder and her gentle voice whispering in each of our ears. Diana is always with us.
---
Diana was much more than a boss to me; she, with her parents Bill and Gloria Harrison, were like family. As a friend, Diana was such an encourager. Our chats were always so uplifting and affirming. There are many things I could say about her, but the one word that most comes to mind when remembering Diana, and the one that sums everything up, is grace. She exhibited it in so many ways and it made a permanent, life changing difference in my life. Her absence leaves a huge hole in my heart but the memories and her impact live on forever. Love you, D!
Until we meet again.
– Cynthia Mendoza Writer, El Chicano/Colton Courier 2004-2013
---
Diana was my best friend. She had a heart of gold and if you knew her you would know just how beautiful she was. She had the biggest, brightest eyes and the prettiest smile. She carried herself well, and was the most classy girl I knew.
I don't know how I got to be so blessed to get to have her as my best friend. She was my "D" and I was her "Syl". We were friends for 21 years but she truly was a sister to me. She was so good to me and we always watched out for each other.
Throughout our friendship we did so much together. We worked together, went out on the weekends together , worked out at the gym everyday, shopped, vacations, concerts, spa days and we even got to be in each other's weddings. We had the best times and were there for each other through the bad times too.
Exchanging gifts with each other was the best. She always got me the perfect gift and I always tried hard to get her the perfect gift. So often she would get for herself the same gift she got me and I would get myself the same gift I got for her. So then we'd both have it. That's how great our gifts to each other were. I will say of all the gifts she gave me, the most perfect gift was our friendship.
Everywhere we went she would know somebody, and they would be happy to see her. Then they would always ask how her mom and dad were doing. She would always give me good advice that sometimes came from her mom and dad. I would ask her, " what would Gloria say about this"? Or "what would Dad say about this"? And she always let me know what she thought they would say.
I'm going to miss our annual Santa Claus Inc. tradition and celebrating each other's birthdays and so much more. My heart is heavy now but I know when I meet up with her in heaven, it will be like we didn't skip a beat. For now I'll cherish our special memories.
I love you my sweet friend!!
– Sylvia Barrera