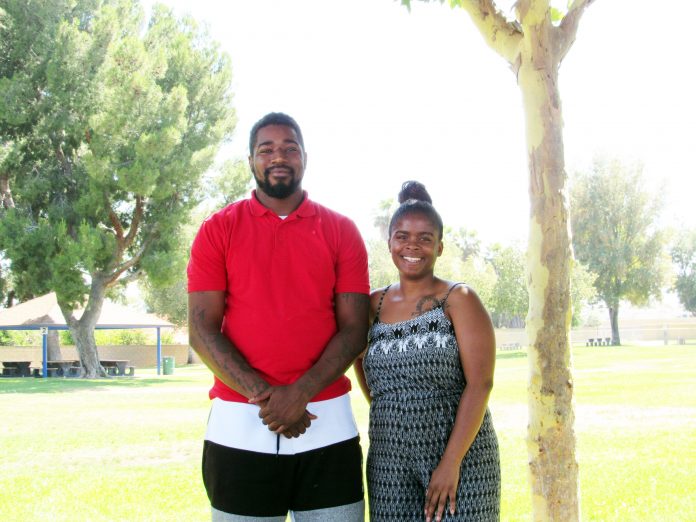 In 2014, Antonye (Tone) Hart and Carlesha Wilder decided they wanted to change the world for the better, so they founded an organization and called it Thee Next Generation (TNG). Hart is adamant that the group is "to empower people to be the best person they can be." "It's a positive group," added Wilder, "we promote positivity, and want to show the next generation that there is a lot more to this life than what they see."
Determined to make changes around the local communities and reaching out around the world, Thee Next Generation has several different departments branching out to reach people where they find their heart's interests, some which include music, administration, event planning, dance and media.

"We do everything with no vulgar language," said Hart, "we want to impact this generation and guide them in the right ways, which is almost a dying breed."
At a grassroots level, the organization is run mostly out of their homes, but Hart says God has given him a vision for TNG to go far beyond even his own plans. "I'm wanting an organization that will help build careers, teach about financial responsibility and dealing with income considerations," he said. Over and over he stated, "We're a no judgment zone, we just want to help people become the best person they can possibly be." Wilder added, "We want to show that there's more to life than gang-banging and party crews. We want to be that positive difference in people's life."
Wanting to bring that positivity into the local neighborhood where they grew up, TNG founders Hart and Wilder will be holding their first school backpack giveaway at Andreson Park at 726 South Lilac in Rialto on Saturday, August 10, 2019. Beginning at 2 p.m., along with the backpack giveaways will be vendors, live music, and drawings for bicycles and an iPad. TNG is hoping to be able to provide at least 100 backpacks for local students and is welcoming any donations of backpacks or needed school supplies for the event. If you would like more information on Thee Next Generation, you can get in touch with Antonye (Tone) Hart at 909-688-1635 or Carlesha Wilder at 760-927-1486.