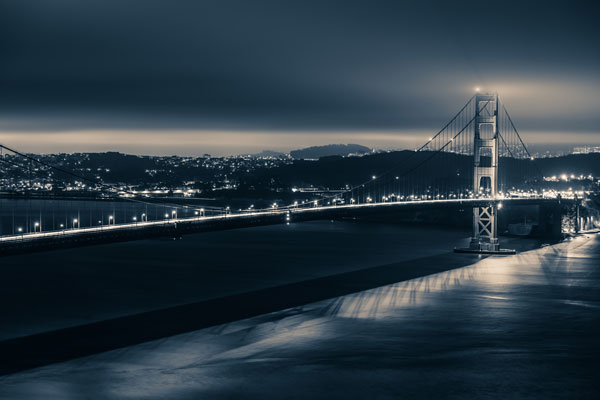 Tony Bennett made himself popular and San Francisco even more popular by singing, "I Left My Heart In San Francisco." The best description of the city is comparing San Francisco to the life of the proverbial "phoenix."
In spite of earthquakes, devastating fires, economic failures, it always rises from the ashes. It is a beloved city. Its virtues equalize and raise it above its vices. Whether it's hippies, it's sports, it's Jim Jones', it's Bank of America, it's Alcatraz or it's Pier 39, its history is vibrant. Well worth visiting today.

The Ohione Indians inhabited the hills and fog around 10,000 years ago. They left evidence of their ancient presence in the "shell mounds" -piles of shells and other artifacts-that can be seen on the shores around the Bay.
The second inhabitants landed in 1579 with the arrival of Sir Francis Drake. Nothing happened there until 1775 when the Spanish ventured north from Southern California on a religious expedition.  The leader was Gaspar de Portola, in 1776 followed by the Catholics and the Missions. Soon the Ohione Indians were enslaved. Shortly the U.S. A. set its eyes on California in 1846. But the biggest was in 1849 when gold was discovered. In less than a year, over 50,000 came to S.F looking for their fortune.
Following the gold bust in 1858 the Comstock Lode was discovered-SILVER. The ore wealth gave another boost to S.F. It was the period of Victorian style housing and the advent of the cable cars.
In 1906, April 18, at 5:12 AM disaster struck: the San Francisco earthquake. It leveled most of the city and fires destroyed the rest. What was left, looters took.
The history of San Francisco cannot be told without its sports. In particular the 49ers football NFL champs, with Joe Montana and Jerry Rice, the S. F. Giants with Willy Mays, Barry Bonds and, the S.F. Warriors with Stephen Curry and Kevin Durant. All three are world champions.
The "City by the Bay" offers visitors what few other cities in the world can combine. "Scenic beauty, pioneer history, and eclectic world class culture all in a compact location. It is a mecca for shoppers and gourmet's delight."
Some of the better-known sites include: the cable cars, Fisherman's Wharf, Pier 39, the Cannery, Alcatraz, Ghirardelli Square, Chinatown, the Golden Gate Bridge and Park, Haight-Ashbury, Union Square, Lombard Street, North Beach and Telegraph Hill. And I would add – the people. They are special.
San Francisco spawned a bunch of social trends – some good and others not so good. Rev. Jim Jones for one. He migrated from pastoring a legitimate church in Indianapolis, Indiana in the early 60's to San Francisco. He was a mesmerizing speaker and called several hundred to British Guiana in South America. Under his influences, believing the end of the world was near, he persuaded hundreds of his followers – men and women, young and old and children – to take a poison.
Then there was Haight-Ashbury that gave birth to a social revolution that became the "hippie" age. Drugs, free sex, no worries, and wild living prevailed. It also spawned the Anti-Vietnam violence and opposition to the war.
I'm not sure but I think there is another social influence that has affected San Francisco's image – Alcatraz. It sets as a guardian, in the harbor, as a message to evil-doers. Al Capone, John Dillinger and Robert Stroud were residents within its walls.
Against this environment, just 113 miles south is a totally different culture – known as Monterey, Carmel (4.1 miles is due west) – and, meandering for 17 miles is the most beautiful scenery imaginable. Huge, awe-inspiring trees flank one side, and blue sparkling ocean on the other.
Carmel celebrates Clint Eastwood – his singing ability, his piano playing and his role as Dirty Harry. His stint as Mayor and the Czar of several world-renowned golf courses all will live on.
But it's the town of Monterey that captivates me – and all of its 43,000 residents. One writer has described it thusly.
"Monterey is a gorgeous city on California's rugged central coast. It's Cannery Row, one-time center of the sardine packing industry, was immortalized by novelist John Steinbeck."
If you haven't read at least three of his books: "The Grapes of Wrath," "Cannery Row" and "Traveling With Charley", you ain't educated in American literature.
Today Cannery Row is crowded with gift shops. Restaurants and bars in remodeled factories. The highlight for me is the famous Monterey Bay Aquarium with many thousands of marine animals and underwater plants. Outside are harbor seals, sea otters and pelicans. The entire display is a National Marine Sanctuary.
A bit of interesting history – for thousands of years before the white man settled the area, the native Rumsien people lived there. Very little is known about them, but we do know why they were there. It was the abundance of fish and wildlife. Also, the mild weather made this area an important part of Rumsien life.  By the way, several of their village sites have been located within the confines of Monterey.
On November 17, 1542, the world changed. Spanish explorer Juan Rodriguez Cabrillo called the bay, La Bahia de los Pinos. Sixty years later in December of 1602, Sebastian Vizcaino, when he landed, named the territory Monte Rey Bay. To celebrate, they (200) held mass. One Hundred and Sixty-Eight years later in 1779.  Father Junipero Serra said mass and established a Mission. A year later the Mission was moved to Carmel.
On September 9,1850 the U.S. Congress voted to admit California as the 31st state of the Union.
Amen. Selah So be it.