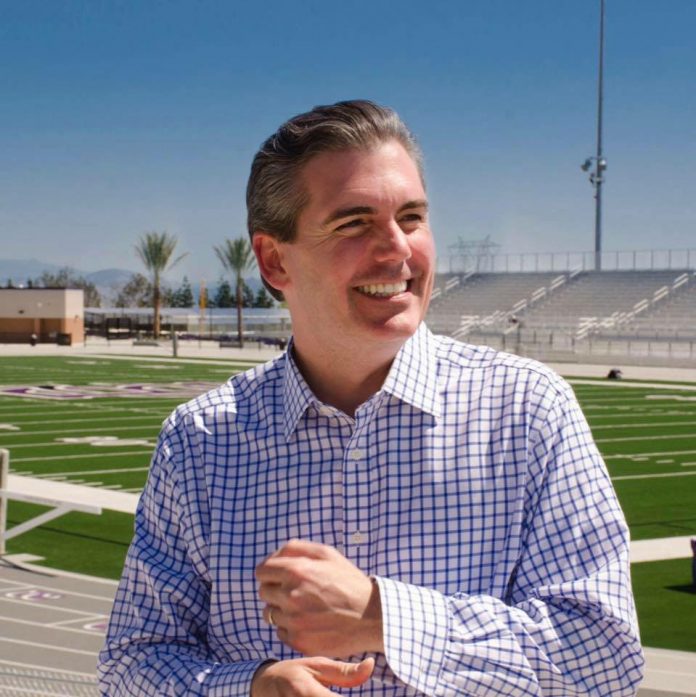 Today (Nov. 30) marks my final day serving the constituents of the 40th Assembly District in this direct capacity. However, my eagerness to be engaged with our community will never be finished. It has truly been the greatest privilege of my life to represent our community in the California State Legislature and I am grateful for everything we have accomplished. We worked extremely hard and never lost sight of our end goal to better the lives of every Californian.
In these four years alone, I voted 6,165 times and I never took that responsibility lightly. We took hundreds of meetings with stakeholders and constituents, created advisory groups with key community leaders, and showed up in every corner of the district to make sure each voice was heard.

As Chair of the Inland Empire Caucus, we fought tooth and nail to bring more resources back to our communities. The Inland Empire has historically been a donor region, giving more in taxes than we have ever received back in state funding. This year, we changed that narrative when we brought $300 million to the 40th Assembly District for funding to fix crumbling roads and reduce traffic congestion; specifically, $60 million went directly to the City of Rancho Cucamonga for a grade separation project off of Etiwanda Avenue.
We worked with our district-based businesses to make sure they had a fair shot competing in California's not-so-friendly business climate. For example, we passed legislation to keep California's last remaining steel mill, Gerdau, operational right here, in Rancho Cucamonga. We fought against dangerous public safety measures that are harming our most vulnerable communities in San Bernardino, and equipped our neighbors with the tools to keep them safe, like active shooter training and women's self-defense classes.
We honored hundreds of businesses, non-profits, and outstanding neighbors in our community, including dedicating a portion of the 15 freeway in memory of our local heroes, deputies Ronald Wayne Ives and Daniel Jess Lobo Jr. In Redlands, we made sure to keep projects on track by creating a dialogue between Caltrans and local businesses to ensure expedited infrastructure construction.
We sponsored the adoptions of over 800 animals from our local shelters and brought humane protections to animals by allowing a bystander to responsibly break into a hot car to save a pet in distress. We even brought broadband internet to Lytle Creek with the help of Frontier Communications. To be honest, this is just a snapshot of the work we did over the past four years.
If I've learned anything in my time of service thus far, it is the power of kindness. Be kind to one another and lead with integrity. Don't let politics get in the way of our humanity and the true needs of our communities. We may come from different vantage points, but we all want the same thing: a better California.
People ask why I gave up this position and opted to retire, but I can only think about what I have gained. I have gained so much from my experiences, and more importantly more time with my family and my community. Thank you for the honor and opportunity to serve. I will treasure this experience for a lifetime.