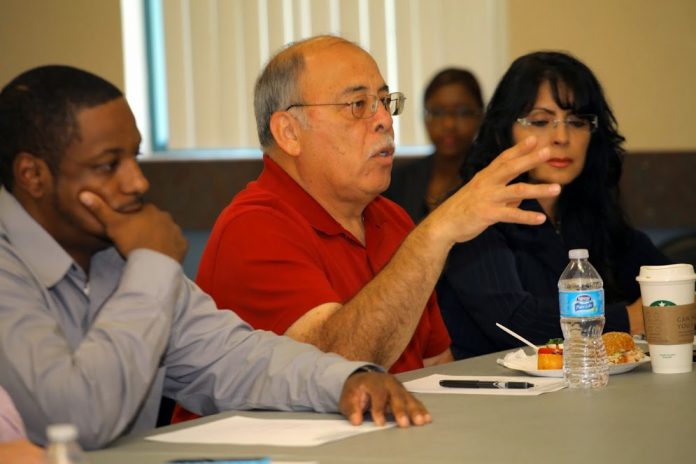 A tax increase that would have provided funding for the upgrading and maintenance of sports facilities in Colton failed to pass Tuesday.
Fifty-six percent of voters chose to not accept the Transient Occupancy Tax (Hotel Tax), which would have increased the tax rate on hotel occupants from 10 percent to 12.5-percent.

Business owner and Planning Commissioner Gary Grossich, a longtime sports advocate, expressed disappointment at the result.
"It was really a no brainer," he said. "Voting against it, in my opinion, was a result of people not understanding what the measure was about. We will continue to march forward."
A key component to the ballot measure was the "Special Tax" designation the increase. The rate increase would have contributed to approximately $150,000 annually to constructing, maintenancing, and rehabilitating the city's athletic and recreational areas, as written on Smith's staff report from August.
"It wasn't put out there right," said Mayor Pro Tem Isaac Suchil. "The people wanted more answers. Right now it's difficult to ask people to approve tax increases."
Supporters of the measure emphasized the need for the improvement of the Colton Youth Soccer field at Colton Middle School, which is deteriorating.
Suchil believes the city could approach corporate partners to receive funding for the facilities.
"A good alternative is branding," he said. "We could reach out to the Union Pacific, Burlington Northern Santa Fe, or other corporations who are willing to help sports programs," said Suchil. "I think it's worth looking into."
Grossich is confident the city will work with the district to establish a Joint Use Facilities Agreement to maintain the Colton Middle School soccer field.
"But that may to come out of the General Fund, as opposed to a separate fund…We still have a long way to go."
Woods takes over District 5; Council core remains 
Councilmembers Frank Navarro, District 3, and Isaac Suchil, District 6, have both retained their council seats after defeating two previous Mayors.
Newcomer Jack Woods takes over District 5 Councilwoman Deirdre Bennett's seat on the dais.
Navarro defeated former Mayor Kelly Chastain in the election. According to the 4 a.m. update from the San Bernardino County Registrar of Voters, the vote was 736 to 448.
In the District 6 race, Suchil defeated former Mayor Sarah Zamora. The Registrar update demonstrates the vote for the election was 710 to 474.
"The city knows that we're going in the right direction," said Suchil. "I'm delighted that I've chose to represent them for another term."
Woods, a retired police officer, defeated Kirk Larson, John Mitchell, and Bruce Bennett by a substantial margin for the District 5 seat.