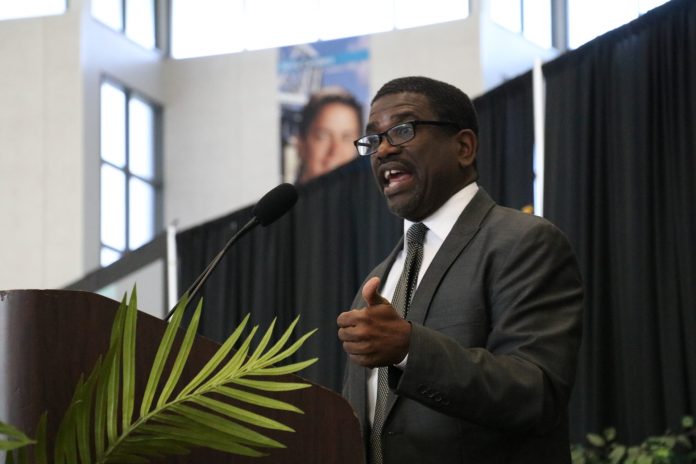 Historian, philanthropist, and author Daniel E. Walker urged Inland Empire leaders on Martin Luther King Jr. Day to act against systems of oppression and hate.
"King focused on the bigger issues of poverty, racism, and militarism," Walker said to about 200 people who attended the 37th Annual Prayer Breakfast held by the Inland Empire Concerned African American Churches at Cal State San Bernardino's Coussoulis Arena. "The notion was to get deeper into the issue. You get caught up in the symbol that you don't look at the systems."
The keynote speaker underlined King's "Beyond Vietnam" speech to present parallels to what occurred in American society during the Civil Rights Era to events taking place Today.
King's colleagues warned him that speaking out against the Vietnam War would result in him losing important allies, primarily President Lyndon B. Johnson.
In spite of facing significant opposition from the press and government officials as a result of his speech, Walker said King refused to stay silent on an issue that was affecting so many impoverished Americans.
"This was the beauty of Martin Luther King," explained Walker. "He was able to see beyond his own circumstance and look somewhere else. In the midst of good times for African Americans, King looked up and saw the escalation of the war in Vietnam. King realized he could not sit there and tell young people in the ghettos to not be violent when his own nation was being violent."
While not directly alluding to President-elect Donald Trump's inauguration scheduled for Friday–an event that has many people worried about the future of the country–Walker urged liberals and conservatives to not be concerned.
"We've been here before," said Walker, a native of Fontana. "Did y'all miss slavery? Jim Crow? Did you miss that? Remember where you came from and celebrate the beautiful struggle."