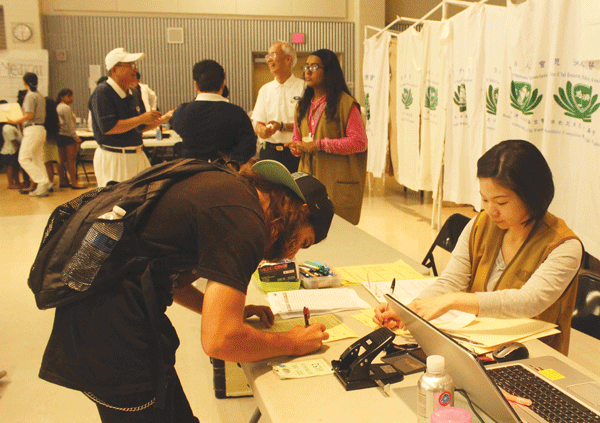 Continued collaboration between the Tzu-Chi Foundation and the San Bernardino City Unified School District will bring a new mobile food pantry to the Inland region's low income residents.
Those who sign up for the program will receive a food box from the health nonprofit filled with fresh food items, such as apples, carrots, and bananas during a health clinic scheduled for November 20 at Indian Springs High School.

"Tzu-Chi is goodness and compassion personified," believes Dr. Lily Rivera. "It's such an honor to work with people that put aside resentment and greed, put aside the fact that people take advantage of them, for their service."
The foundation in two decades has provided free health services to 20,000 people in the San Bernardino community. In April, they provided medical attention to 246 residents during a health fair at Lytle Creek Elementary School.
Services provided at the clinic included: dental services, eye examinations, acupunctures, and examinations that help diagnose for serious diseases and ailments such as diabetes or cholesterol.
Residents must sign up before Wednesday November 16. The health fair will take place from 9 a.m. to 2 p.m. Indian Springs is located at 650 N. Del Rosa Avenue. For more information, contact Dr. Tom Rivera at (909)383-1360.