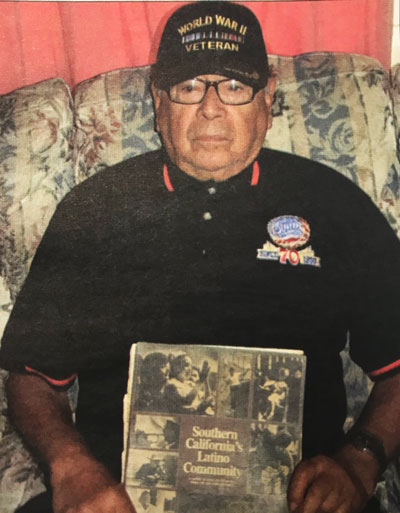 Beloved husband, Dad, Brother and Grandpa. Born October 2, 1926. He was 92 years old. Passed away on January 1, 2018. He was a WWII Veteran then worked for Ford Motor Company for 30 year. He lived in San Bernardino for 77 years on King St. and in Long Beach for 15 years. He is survived by 8 children Rita, Evangelina, Eva, Angelica, Angela, Mina, son Angel Jr., Richard, daughter-in-law Dina, 108 grandchildren and great grandchildren and 1 great great grandchild, 3 brothers and 4 sisters.
Angel is preceded in death by his wife Lupie Huerta, son Angelo "Eio" Huerta, daughter Angel and granddaughter Velia Huerta Victoriano.

Services will be held on Friday, January 26, 2018 at 11:00 a.m. at Mark B. Shaw Mortuary. Burial at Mt.View, 570 Highland Ave. San Bernardino.