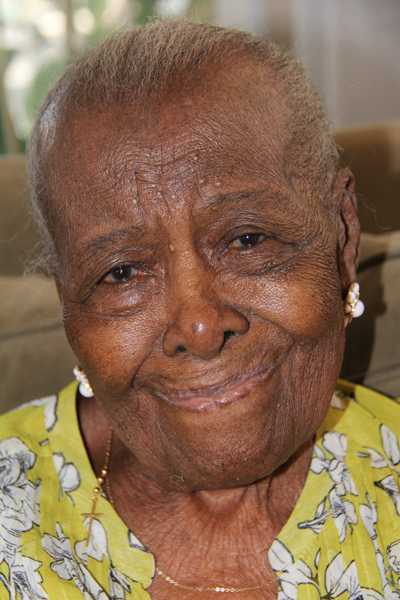 She may not be San Bernardino's only 'centenarian', but she's clearly the 'favorite' based on the number of folk who visited her at home in a quiet West-side neighborhood to help Mrs. Emma Shaw celebrate her 105th birthday​ on August 9.
Sitting in the family home surrounded by generations of family members, the conversation naturally turned to memories of family life over the years:

The 1930s: Still living in Lousiana, even in 'Downtown' people lived on the land, had gardens, chickens, pigs, cows, Every family had a dog, & depended on each other…
The 1940s: Moved to Las Vegas. Not the 'Vegas' of today. During the years of World War II – food stamps, rationing of sugar, butter, meat, including horse meat, so that food and most things were resources needed by troops fighting the war…. LIGHTS OUT after dark for fear of enemy bombing!
Later, the move to California – South Waterman, Valley Truck Farm, fishing in the creek that ran behind the house, more gardens, animals, caring for strangers and each other in hard times.
Years passed. The move to the West-side; births, marriages, deaths. Some things change, but still, the family is known for its sense of community, and in hard times, caring for strangers (we now call them homeless instead of hobos), as well as each other.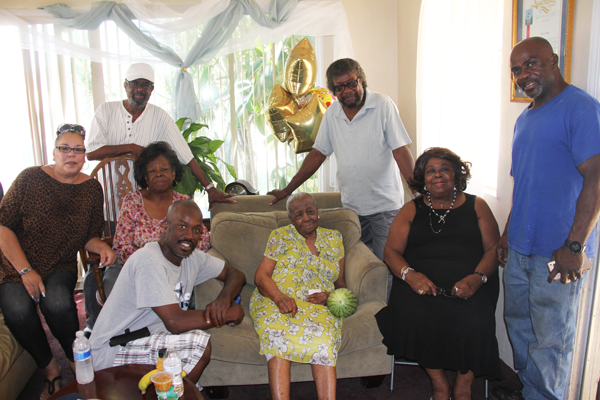 This article was submitted by Community Photography X
---
Join our newsletter for weekly wrap-ups of our community coverage, exclusive advertising opportunities and local business specials!