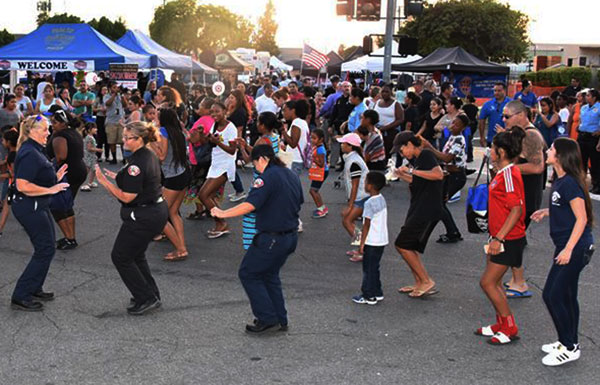 Thousands turned out to show strength in community during National Night Out in Rialto Tuesday.
As tensions are high with police involved shootings in nearby cities and in the country, Rialto police aimed to show that they are approachable and can have an open discussion with children, teens and adults alike.

"That's what (this) event is about," said Cpl. Gregory Marquez, in an earlier statement. "To celebrate our partnership with the community and build trust."
And with a goal of helping bridge relationships between residents, the police department, and the entire Rialto community, the block party-style event was a success.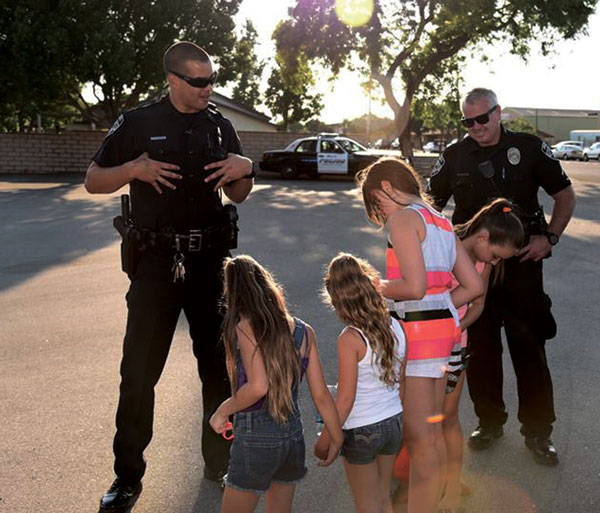 Residents young and old showed in support of family-fun, danced with police officers and other first responders. They mingled with city and district officials and stopped at booths for community resources.
And what's a party without food?
Residents munched on treats and delved into food truck feasts, while others prepared their tastebuds to vote for the best chili as the police and fire department went head to head in the annual Chili Cook Off battle.
This year's winner: Katie Davis, parking enforcement officer with Rialto police.
National Night Out is recognized in thousands of cities across the country and dates back to 1984.