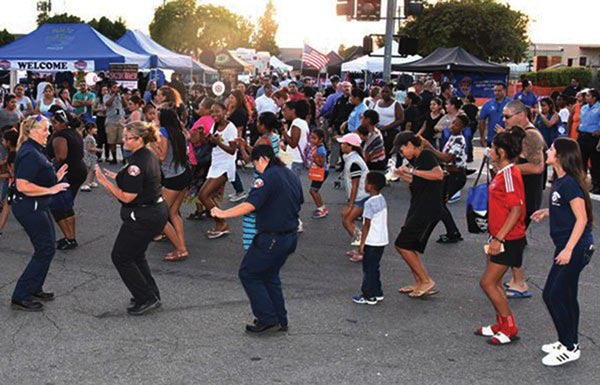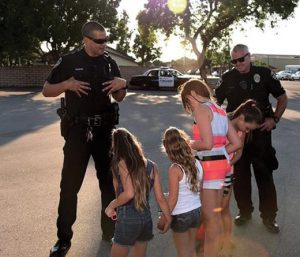 Community will be celebrated Aug. 1 as Rialto Police host National Night Out.
The annual event aims to bridge relationships between residents, the police department, and the entire Rialto community, during a block-party style event. Each year, thousands turn out for the event, which features several activities, games, live music and vendors and resource booths. Last year, residents even danced alongside police and first responders to join in on the fun.

This year's festivities will be held at a new location in Downtown Rialto along First Street and Riverside Avenue.
Highlights include live musical performances, food trucks, K9 demonstrations and a chili cook-off between Rialto's police and fire departments.
"It's all about bringing the community together and having a little fun while doing it," said Rialto police Ofc. Dwuan Rice.
"This event gives us the opportunity to meet citizens and show them that we are approachable. We don't' want children or adults for that matter to have the stigma that we're not friendly or that we're the bad guy. We are here for them."
National Night Out is recognized in thousands of cities across the country in an effort to promote neighborhood camaraderie, crime prevention and safer streets.
"This is truly a hometown event and we're all working for one goal," Rice said. "To serve our citizens."
National Night Out in Rialto is planned from 5:30 to 8:30 p.m. Admission is free and open to the public.