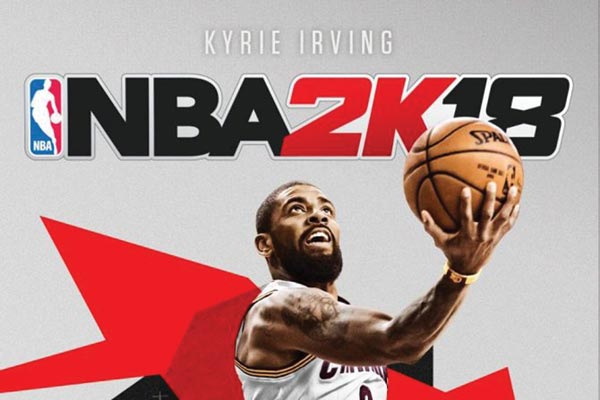 Have you heard of the number one basketball video game NBA2k? With the release coming in mid-September a lot of news is coming out and it is a very exciting time for the 2k community.
While the official release date is September 19, there are pre-order options and bonuses. If you pre-order the standard edition of the game for $60.00, you will get virtual money to spend on the game and packs for the MyTeam along with a Kyrie Irving outfit pack, since Irving is the cover athlete.

There are also two other ways to pre-order the game and that's by ordering NBA 2K18s Legend and Legend Edition Gold. While the editions feature Shaquille O'Neal as the cover athlete — a Lakers version for the Gold and a Miami Heat cover for the regular Legends Edition— they each cost more than $100. Sure you get more perks (like extra VCs and special Shaq attire) it's a whole lot of money for a video game that's really only going to last you until the next big game comes out.
My thoughts: the standard edition is a steal since it is the same price as the non-pre-ordered game.
The next big news is the soundtrack.
It was just released and it looks like it will sound really sharp.
The playlist features 50 tracks from big names like Lil Uzi Vert, Kendrick Lamar's HUMBLE, and Drake's One Dance. There are also some 80s songs thrown in making it one of the most various track lists in 2k history. Should be fun to listen to while playing the game!
That pretty much sums up the NBA 2K18 news and and pre-order details. Now watch out for 2K's competition — NBA LIVE. EA Sports is clearly stepping up its game for this series… stay tuned for this one as the release date is Dec. 2017.